lead image by Getty
The perks that come with being a Jordan Brand athlete are still the envy of many in and around the NBA.
Since Nike decided to give Jordan his own division back in 1996, athletes that have been signed to the brand have been more than taken care of with coveted releases months ahead of when they're set to hit shelves. A little over two decades since Ray Allen, Derek Anderson, Vin Baker, Eddie Jones and Michael Finley became the first starting five of the brand, a lot has changed, but mostly things have still remained the same.
Just ask Indiana Pacers All-Star, Victor Oladipo, for confirmation on that.
"I have every Jordan you can even think of," he says. "I mean everyone you can think of."
Oladipo was one of three rookies in the 2013 draft class to sign with the brand along with Otto Porter Jr. and Cody Zeller. It's a relationship and partnership he says has been nothing but a blessing on various levels. He lists the Jordan XX8 as his favorite basketball shoe he's ever played in and is always looking to see what's next from the brand.
Nearing the November 30th release of his R&B/Soul album titled V.O., we caught up with last season's Most Improved Player for the latest My 5 to discuss the current favorites in his Jordan rotation.
Air Jordan 3s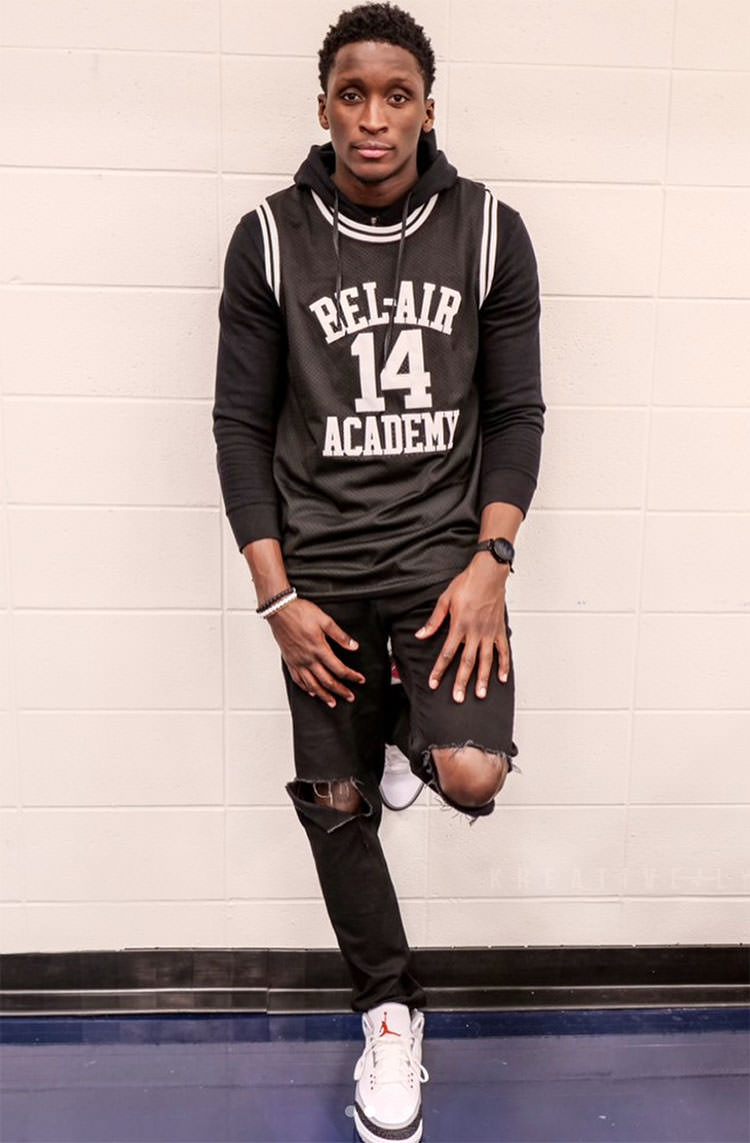 Victor Oladipo: Come on, you can't not love the 3s. That basically started everything.
Air Jordan 2s
Victor Oladipo: The 2s are number one for me. I just love how comfortable they are. The Don C's and the colorways he had were crazy. I became an even bigger fan of them after that and I have two pairs of each of the ones he made. And I can play in them. They're comfortable enough for me to play in them.
Air Jordan 1s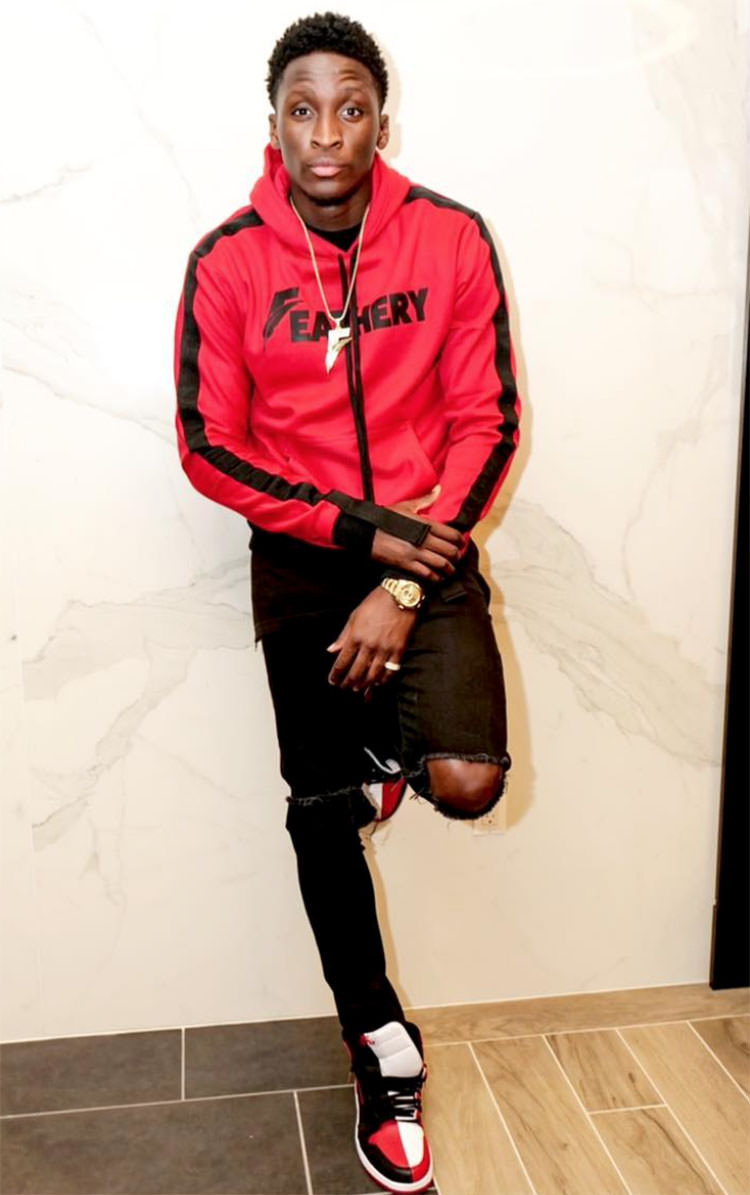 Victor Oladipo: I'm not going to lie, the 1s are clutch. I call them the clutch shoe because you can wear those with anything.
Air Jordan 4s
Victor Oladipo: I love the 4s because I just feel they're slept on.
Air Jordan 11s
Victor Oladipo: The 11s are so hard. It's hard picking with Jordans because if you think of one, you feel bad about leaving another one out.