Over the past couple of years, Vans has certainly become an even more relevant talking point in the sneaker industry, generating demand in streetwear rotations with silhouettes like the Old Skool, Sk8-Hi, Authentic, and Classic Slip-On alike. The California skate brand recognizes the importance of their Classics line as a mainstay in the footwear culture, but haven't forgotten their roots in skateboarding, especially the early 2000s when bulky skate shoes were all the rage. Even brands like DC, Nike SB, and eS have all been quick to jump on the trend, bringing back some of their most popular silhouettes of that particular era, while also creating new offerings that match the nostalgic aesthetic.
Vans' latest offering for Fall/Winter 2018 is a new style known as the Varix WC, which is inspired by the brand's archived technical designs from the late 90s and early 2000s with the addition of several innovative components, like their signature UltraCush Lite sockliner and WaffleCup outsole. The shoe also veers in the opposite direction of most performance shoes utilizing seamless and sleek uppers, featuring a combination of layered mesh, suede, and leather panels instead.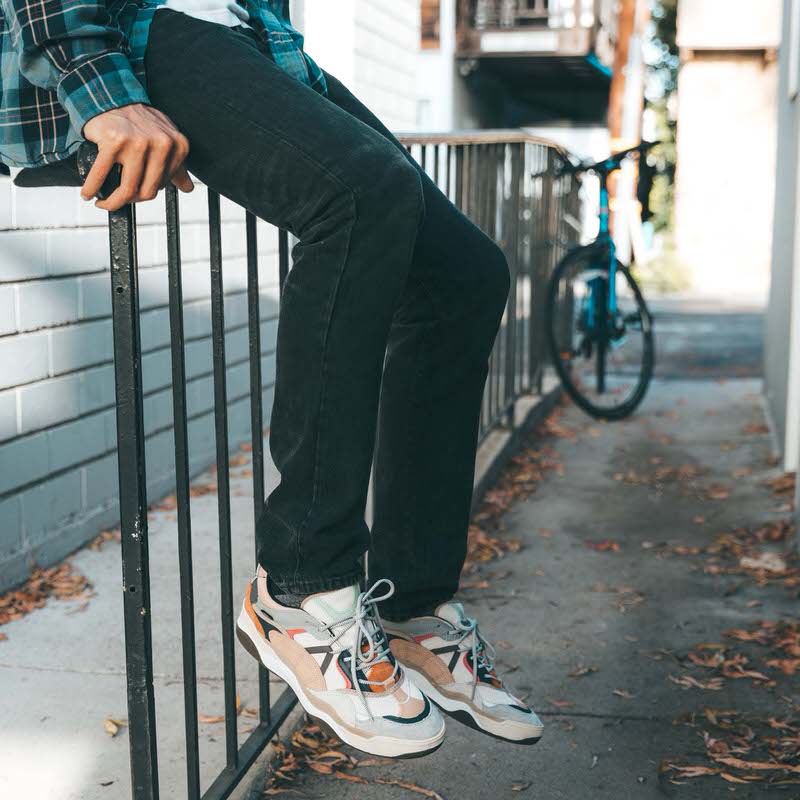 With long-standing roots in skate culture, Vans' vigilant attention to detail preserves the essence of an eminent era for sneakers, while cleverly innovating the aesthetic with design elements that reflect the notions of function, comfort, and fashion.
While the style was once an afterthought for footwear, it seems like the two have finally met in the middle of the road – creating wardrobe essentials that look like curated collections. For brands like Vans, it seems as though the stars have finally aligned with fashion's anticipated trend forecast for the coming seasons, with current and upcoming collections featuring looser fitting jeans, cargo pants, workwear essentials, and oversized fits. It's because of these offerings in fashion that silhouettes like the Varix have never looked more relevant.
Vans Varix WC