Some people just see things better. Chris Gibbs, owner of influential streetwear haven Union, is someone whose eyes largely defines street culture. An avid vintage hunter and thrift aficionado, Gibbs' refined taste is equal parts intuition and age — as he's just old enough to remember the earliest and best moments of streetwear and sneaker culture.
It makes him — and emphatically so — the perfect Jordan Brand collaborator. He remembers and often refers back to the finest moments of early era Jordan apparel. The look, the fit, and how those designs draped with wear. A clothier himself, for the Union x Jordan Brand capsule collection, Gibbs recreates retro Jordan apparel and implements a similar DYI process to refine the Air Jordan 1.
"The Jordan stuff I wear now is like if I go to a vintage market and I find some really old stuff that's kind of patinaed or weathered in," Gibbs remarks. "To me, the vintage nature of it allows you to kind of wear it outside of its intended purpose."
A frequenter of LA thrift markets and swap meets the same, Gibbs' eye is unmatched in its ability to recreate past eras and restore value to items that largely went underappreciated. That truth stands firmly with the capsule's shining achievement — the Union x Air Jordan 1.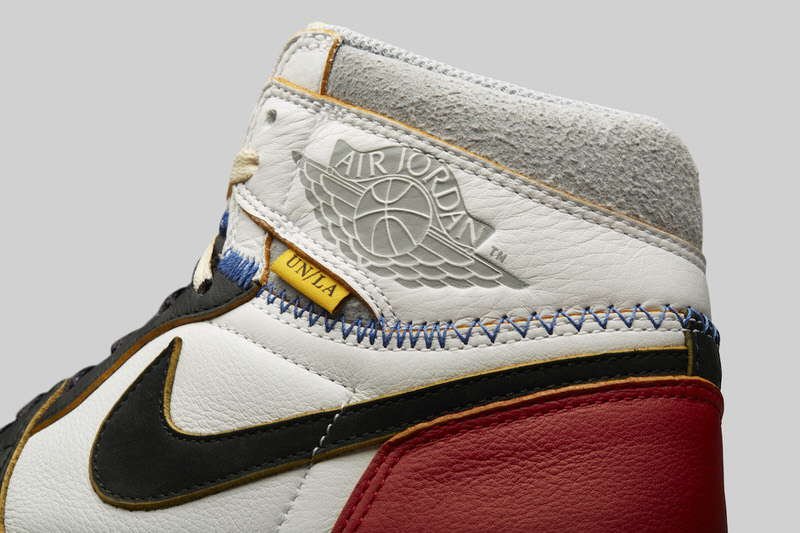 Intricate distressing of the mid-'80s masterpiece, as Gibbs stressed earlier, allows the shoe to be worn outside its intended function. Moreover, there's a Frankenstein-esque quality that sounds off on this visual gem. Exposed stitching celebrates evidence of the DYI process and also the shoe's uniqueness. The shoe is carefully parsed into sections and broken down. Although not entirely; only at certain points of emphasis for greater nuance.
Gibbs, in large part, is referencing an era that informs everything circulating today. Fashion is — at the moment — removed from strict convictions and more suggestible to undefined possibilities. It also admiringly pays tribute to its past, rooted largely in the urban pockets of our most defined cities, in their thrift stores, swap meets, and street-side bootleg stands.
Both pairs of the Union x Air Jordan 1 — red sole and blue sole — and the adjoining apparel collection will release this month.
The Blue Sole pair is set to release on November 17th at Union as well as at UnionJordan.com. Corresponding "Storm Blue" apparel will drop at this same date.
The red sole pair will release on November 24th as a global launch at select JB accounts with the matching gear releasing just the same.
Update 11/21: Both Union x Air Jordan 1s will restock this Saturday, November 24, on UnionJordan.com at 9am PST. Each pair will retail for $190.
Update 11/23: Nike SNKRS The Draw tomorrow will offer an opportunity to purchase the "Black Toe" iteration of the Union x Air Jordan 1. The raffle process is set to begin at 10am ET. A time window for entries has not been disclosed. In the past, though, it's been roughly 10 to 30 minutes.  Of course, both the "Black Toe" and "Storm Blue" iterations will restock tomorrow at UnionJordan.com.
Union x Air Jordan 1 "Storm Blue"
Release Date: November 24, 2018
Union x Air Jordan 1 "Black"
Release Date: November 24, 2018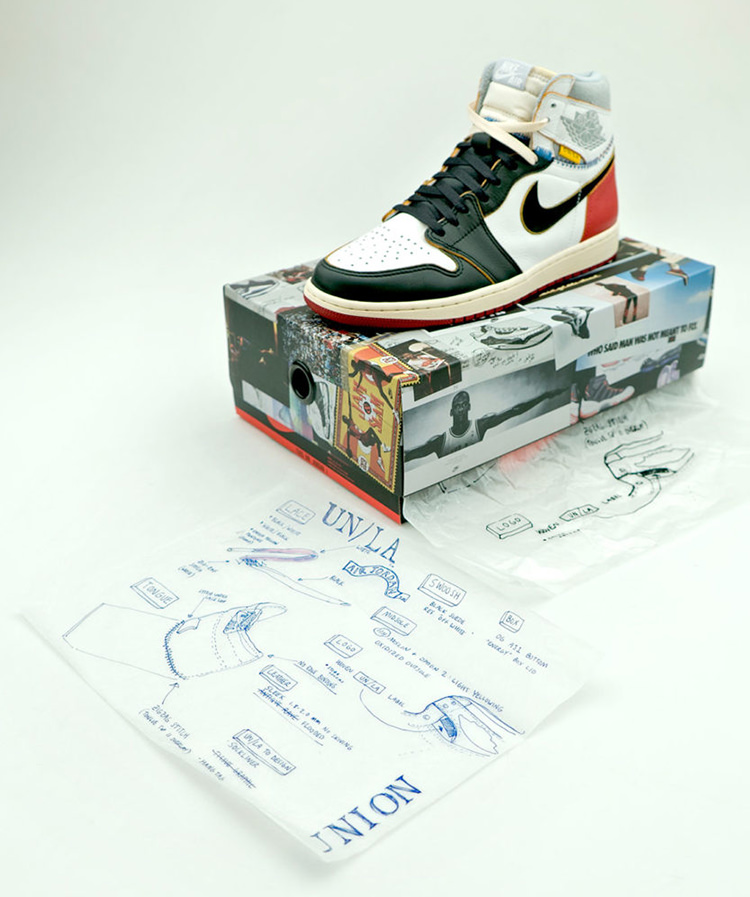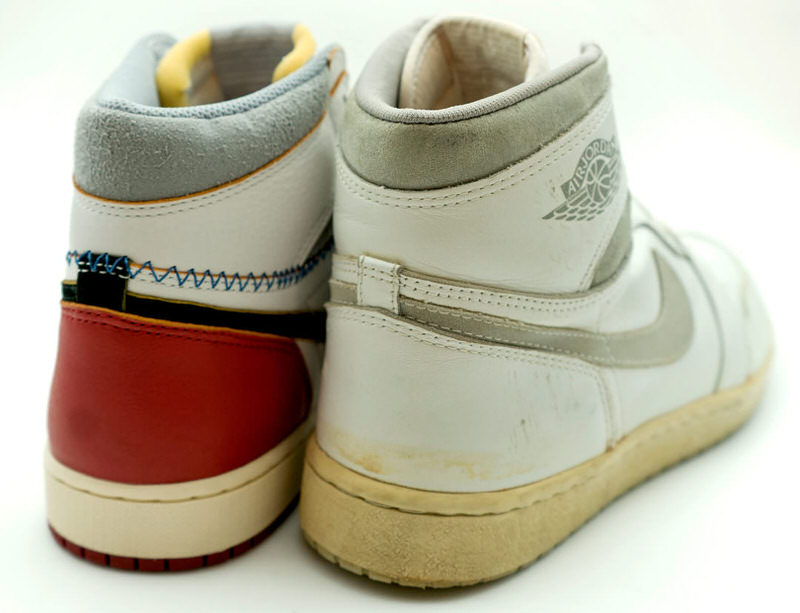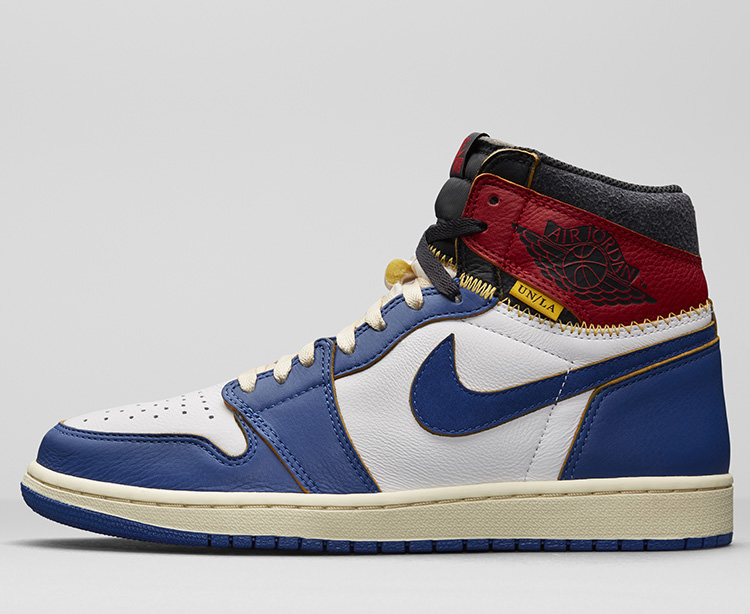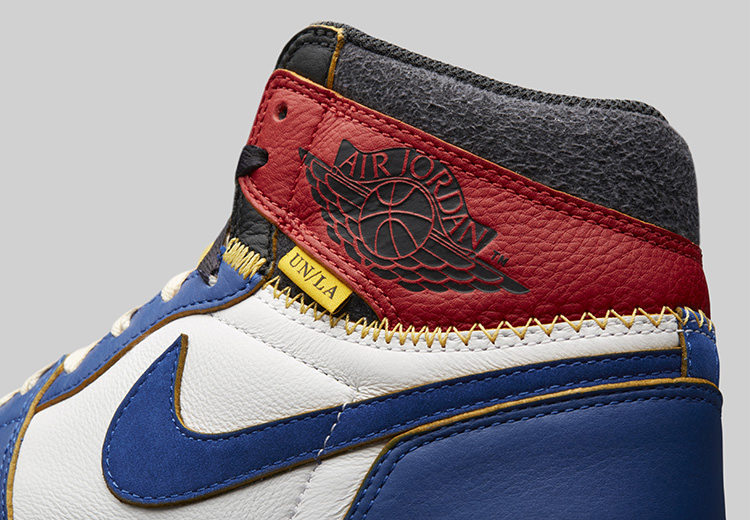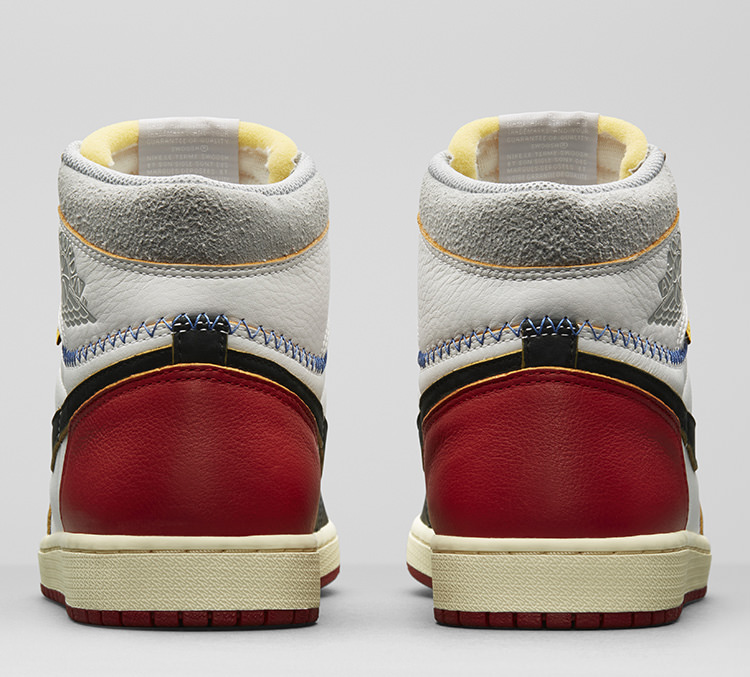 Release details via SN