Continuing their cadence of unexpected signature shoe debuts, the Under Armour Curry 6 sees the latest and greatest from Steph Curry and UA.
Can't stop, won't stop, the Curry 6 pulls from Steph's marathon a month mileage on the court and his can't be contained change of direction speed.
"Stephen Curry runs about 2.3 miles per game," Leon Gu, Designer of the Curry 6, explains. "That's why wanted to design a shoe that was more like a running shoe for him. We put full-length HOVR that gives impact absorption and energy return."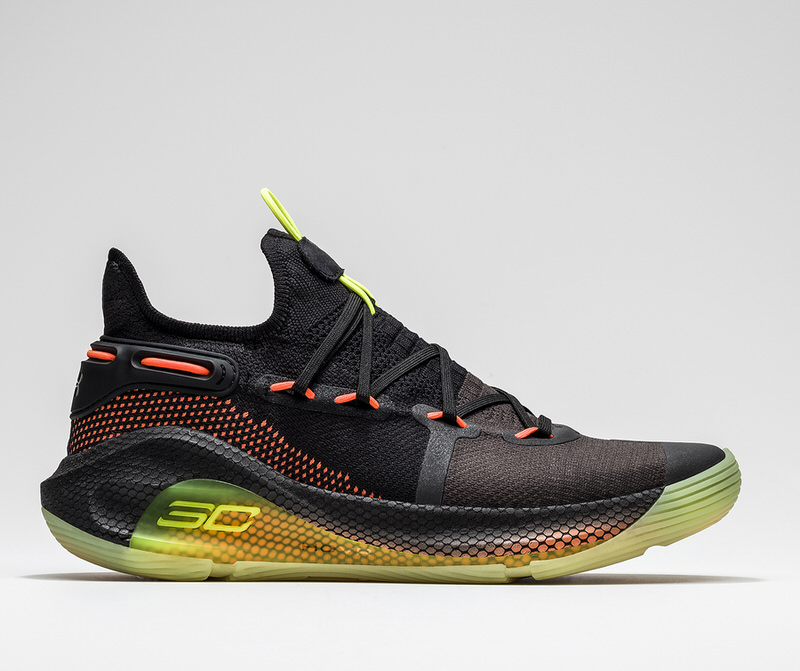 Ranking in the 95th percentile for average distance covered per game, Curry's on the move game is all about endurance and change of direction. This isn't lost on Steph nor his new shoes.
"The Curry 6 gives me the ultimate confidence that no matter what move I try, change of direction, change of speed, the amount of wear and tear I put on my body over the course of 48 minutes, that it is going to ride with me the whole way," states Steph.
Informed by Steph's biomechanics, the Curry 6 packs best in class traction via a split outsole design for increased court contact. A low cut build is carried over from the Curry 5 in updated fashion, with full-length HOVR cushioning playing to the running roots of Steph's on-the-go game.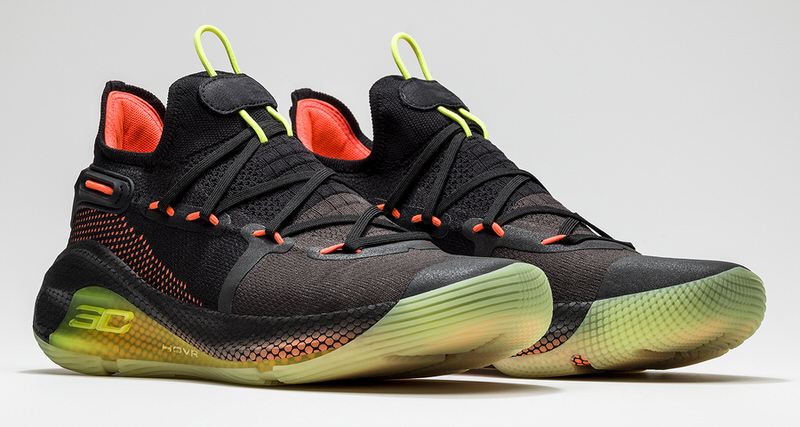 While numerous colorways will launch over the course of the season, the "Fox Theater" edition serves as the jumping off point. Inspired by the historic Oakland landmark, bold hues of neon green, orange and yellow represent the marquee in on-foot fashion.
The Under Armour Curry 6 "Fox Theater" drops worldwide on UA.com, at UA Brand Houses and at select retailers for $130 on January 4, 2019.
Under Armour Curry 6 "Fox Theatre"
Release Date: January 4, 2019
Price: $130