What happens when Tommy Hilfiger deep dives into the retro footwear game? Well, you get the return of their famous Fly silo, now known as the Icon.
Hailing from 1997 and worn with many an overall, this sporty style is an interesting entry for a brand that's thriving in the Urban Outfitters nostalgia space while retro and runway both have juice with the youth market and footwear in general.
Heavy on branding, zipped in styling and pushing their Americana tones against late '90s edge represented by neon hits and black patent leather, these are a wild in 2018. The real question is will anyone be able to flip them by incorporating trends from today, or will they simply be worn in throwback fashion with flag tees and carpenter jorts? Only time will tell.
Until then, pairs are available for pre-order on the Tommy site where you can preview their new collection in the styling of Tinder. The kids of America can purchase the Tommy Hilfiger Icon for reals on May 8th.
Tommy Hilfiger Icon
Release Date: May 8, 2018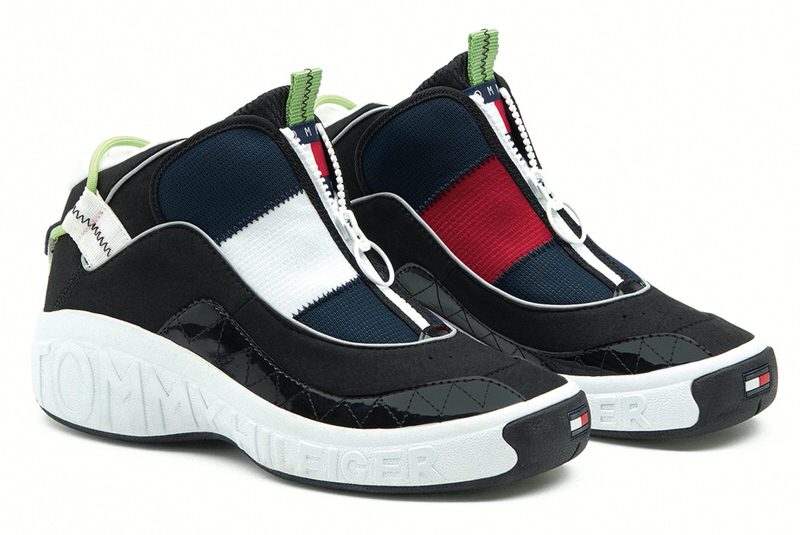 Source: Hypebeast