The PUMA RS (Running System) series is in the DNA and Bloodline of PUMA since the line debuted in the 1980s. The RS series continues on today and the legacy of the series carries on through the PUMA RS-X, the culmination of the past, present, and future.
The Puma RS-X uses a blend of tried and tested raw and synthetic materials on the upper, which leads to dynamic and eye-catching color blocking that makes the sneaker versatile, no matter what your style. You can stand out with the PUMA RS-X "Dazed" or keep it a bit more low-key with the PUMA RS-X "Toys Reinvention". The RS-X might have roots dating back to the '80s, but the cushioning setup for the sneaker isn't a blast from the past. PUMA's RS tech is used in the midsole with a thick molded and sculpted insole for step-in comfort that lasts all day. The chunky midsole also features a unique color blocking design that adds an eye-catching dimension to the sneaker.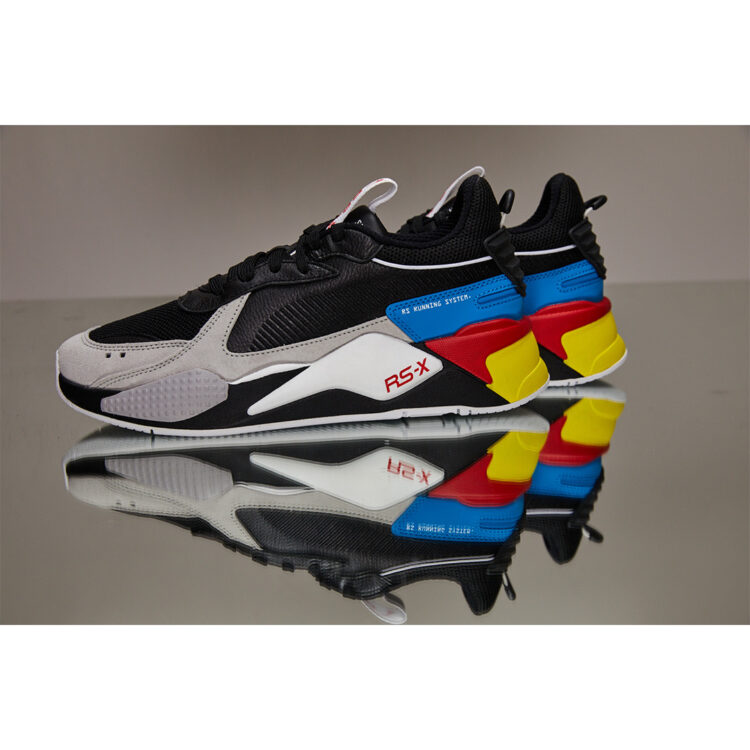 The fusion of the past and future brings a new take to the RS series without losing its heritage. The PUMA RS-X is as versatile as it gets, whether you want to stand out or keep it low-key, the PUMA RS-X is up to the task.
The Puma RS-X series is available now on PUMA.com with an MSRP of $110. Check out the rest of the editorial images below and let us know how you'd style the RS-X.