For some, running can be a scary thing to get into. For others, running is therapeutic and a common practice.
Whether you're a novice or in the heart of marathon season, Nike Running has unveiled its newest model using its Joyride technology to make you look forward to your next run.
The Joyride technology is everything it claims to be.
The shoe features a spring-like cushioning system that also forms to your every need to ensure your run is as effective as it is pleasurable. Thousands of beads fill up the pods in the heel and midfoot area as they shape to your foot giving you personalized cushioning.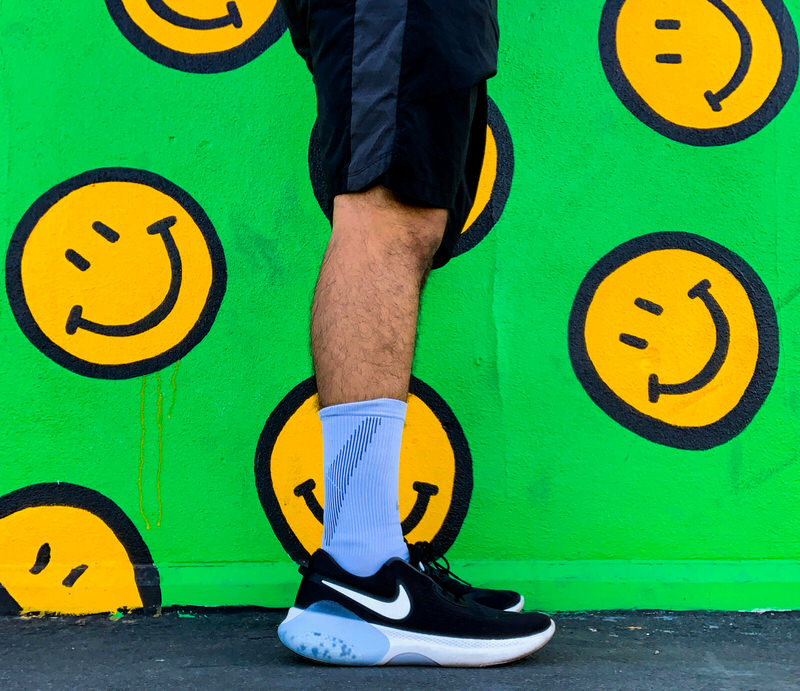 The foam cushioning system paired with the Joyride beads make a great combination for entry level runners to experience the thrill of running.
For more seasoned runners, the pair is great for a recovery day shoe to relax your muscles while still logging in some mileage. The forefoot features a traction pad that makes running smoother as it provides stability especially if you're running on pavements like me.
What makes the Joyride technology standout in its initial strides is its cushioning that you can feel slowly but surely mold to your needs. In addition to that, the beads in the extended heel pod add a significant amount of a bounce that makes you feel like you're gliding through your mileage.
Its mesh upper is breathable enough to keep you cool while still making it comfortable and light enough to feel like there's nothing there. All of the Nike Joyride Dual Run components are everything you could ask for and more as it's versatile for any type of runner.
If you're a heavy runner like me, this shoe is a must-have for recovery runs.
It's important to have a steady rotation of running shoes to avoid an injury. While Nike Running aims to eliminate running-related injuries with the Nike React Inifinty Run, the Joyride Dual Run is a great addition to add some balance to your rotation.
Personally, the Joyride Dual Run comes just in time for me as my new recovery shoe. Currently, my running rotation features the Nike Zoom Pegasus 35 Turbo as my hard mileage shoe and the Nike ZoomX VaporFly NEXT% as my race day shoe. After two recovery day runs consisting of 4 miles each, it's safe to say that the Joyride Dual Run fills the void.
If you're looking to make running fun again, be sure to check out the newest advancement in Nike Running. You can enjoy the ride for yourself as the pair is now available through Nike and select Nike retailers for $130.
Keep it locked at Nice Kicks for more on Nike Running. Be sure to follow my Instagram for more running content as I continue to document my runs leading up to my first marathon.