"Lobster" Dunks are one of those sneaker series that you'd think would be better kept in the vault. In the chamber of things we love that will continue to be held in esteem as they're no longer being produced. But then a new pair is conceptualized or rumored, and/or reported. Then everything changes.
For Concepts Creative Director, Deon Point, the former was his thought as well. Keep them in the vault; ensure and seal off the enchantment. That was until that very cultural enchantment sparked the thought of a new pair.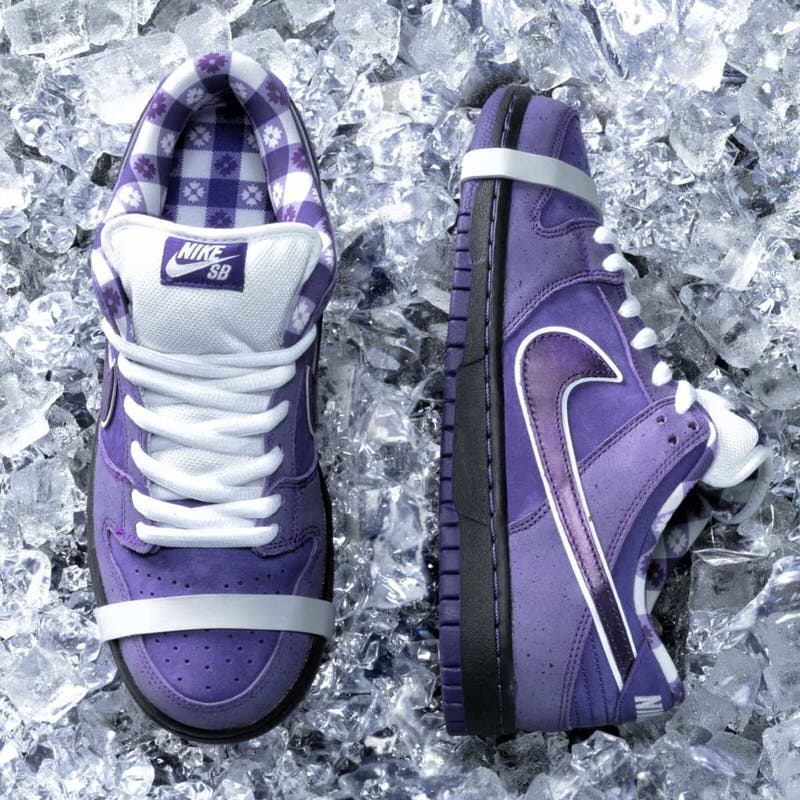 "Initially, I felt we shouldn't touch the theme again. It was a moment. We celebrated it. We loved it," shares Point. "Ten years later, I'm in more Lobster conversations than I can believe. Kyrie and Jason Tatum are wearing versions on the court, Sue Bird in the WNBA, too. It's like this whole movement."
So, here we stand, again on the heels of another Concepts x Nike SB Dunk Low "Lobster" release. This one, purple in hue, represents the deepest trenches of the ocean and what may exist at its bottom floor. Point has researched the lobster with great intensity and even greater time. Thus, the "Purple Lobster" is more than just the next colorway — it's meaning is based on the concept of what's possible.
"I've probably researched lobsters more than Jacques Cousteau himself," Point recalls. "There's versions in color variations, depending on the depth of how far a lobster can go below sea level. And, theoretically, there are lobsters in colors that haven't been found yet."
A purple lobster, of course, has yet to be founded in fact. However, in an ode to the first two "Lobster" Dunks — red and blue — the tonal representation of each births this purple variation.
The Concepts x Nike SB Dunk Low "Purple Lobster" releases at Concepts on December 14. The following day, December 15, the shoe will arrive at select retailers. "Lobsters" make their final stop on December 17 at Nike SNKRS.
Concepts x Nike SB Dunk Low "Purple Lobster"
Release Date: December 14, 2018
Price: $130