The month of March was filled with creativity. Whether artists drew inspiration from the Nike's famed Air Max Day on March 26 or were enlightened by their childhood memories, this month was a good one.
Some pairs made their way to the hardwood. Other pairs paid homage to some of the most sought out collaborations. Some even paid homage to a national icon.
Take a look at some of the 10 best customs we saw last month. Be sure to tag your favorite customs with #NiceKicks or #NiceKicksCustoms as the search for the 10 best customs of April starts now.
Custom Nike Kyrie 4 "Takeoff"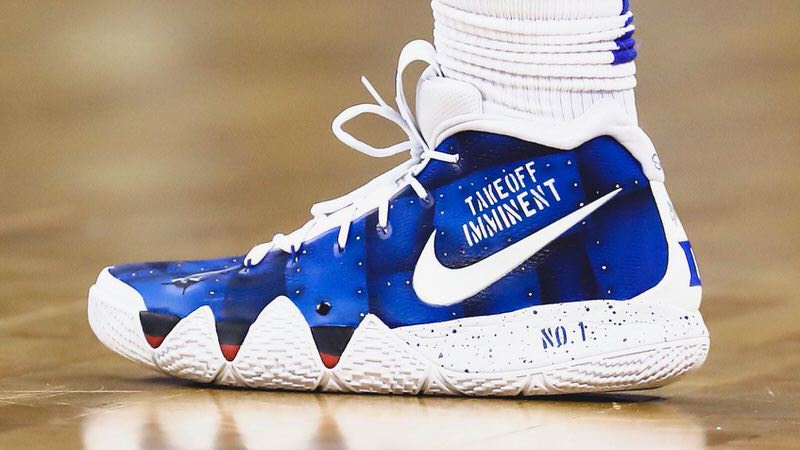 + Williamson has worn several custom Nike Kyrie 4s and even a custom Nike LeBron X Elite courtesy of Sierato
+ Although Duke and Zion had an early exit during the tournament, you can still see very shoe Zion has worn here
Custom Nike Air Force 1 High
+ Although the Nike Air Force 1 is an iconic silhouette, the Nike Air Force 1 High deserves some love and appreciation as well
+ The shoe was created with a matte and acrylic paint job. Super clean with a ton of details
Custom Nike Zoom 2K "Buzz Lightyear"
+ The Zoom 2K is another product from the Nike roster that is seeing life due to the increasing demand for chunkier shoes
+ The colorway does a great job of mimicking the Toy Story character's aspects with this custom
Custom Air Max 1 "Nigel Sylvester"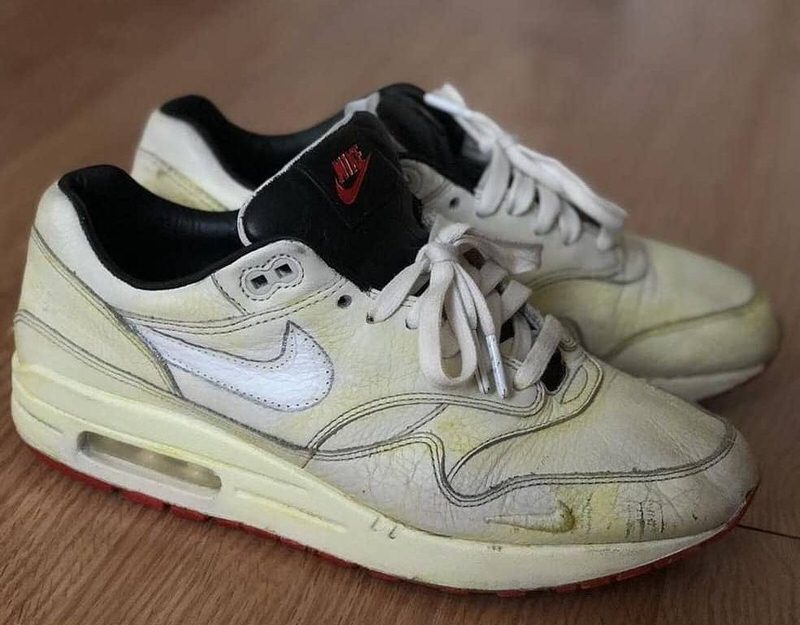 + The custom is inspired by Nigel Sylvester's own Air Jordan 1 as it told the BMX pro's story of riding in the Air Jordan 1 "Shadow" and "Royal"
+ The custom does a really superb job of matching the distressed style that Sylvester's pair had
Custom Nike Air Force 1 Low "Biggie"
+ The Air Force 1 Low, also referred to as the Uptowns, is a staple shoe of the East Coast and the state of New York itself so it's only right to have Brooklyn's finest on a pair
+ This custom takes "Coogi down to the socks" to a whole different level. The chain is a nice touch as well. RIP Notorious
Custom Air Jordan  2 "Poster"
+ Although the Air Jordan 2 lacked the appeal of the Air Jordan 1 and the Air Jordan 3, it is still a well-crafted sneaker that deserves more love
+ The iconic photo that the shoe pays homage to was a part of a legal battle between Nike and the photographer. You can learn more about that here
Custom Nike Air Max 90 "High"
+ The shoe has a luxurious touch as python, a zipper, and a pig skin inverted Swoosh grace the hightop AM90
+ The patent leather on the shoe is a clean finish to a high-class shoe
Custom Nike Air VaporMax 98
+ More and more, customizers are creating hybrids of their own
+ The shoe is a creation due in part to the Nike Air Max 98 and the sole of a Nike VaporMax Air as the merge between old school and new school continue to coexist
Custom Nike Air Max 270/1 "Safari"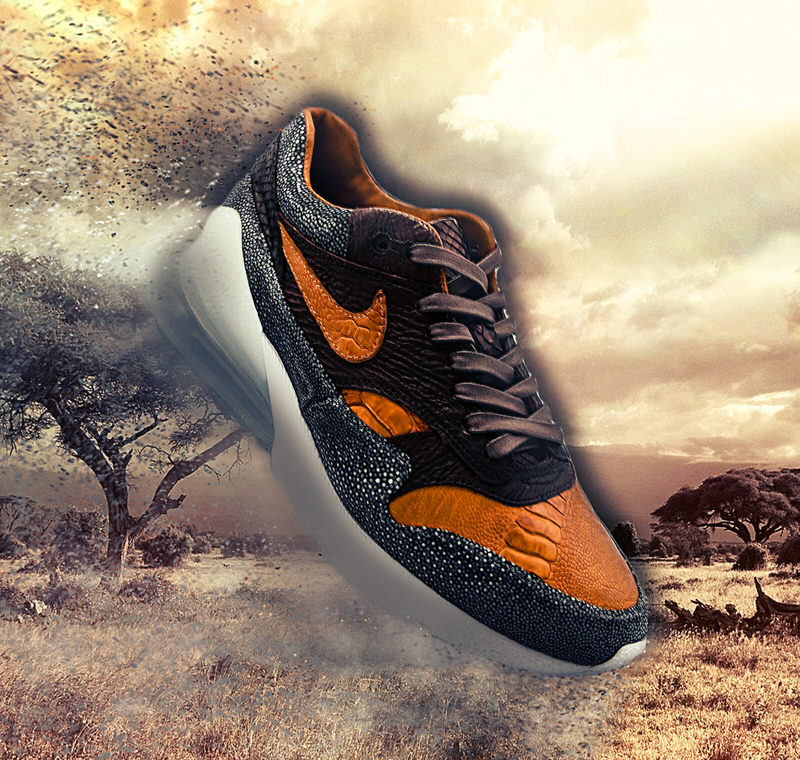 + Shark, python, ostrich and a slew of other exotic materials were used to create this masterpiece of a hybrid
+ The shoe draws inspiration from a classic Nike tradition of using animal themed patterns and themes through its collaborations with atmos and others
Custom Air Jordan 3 "Cactus Jack"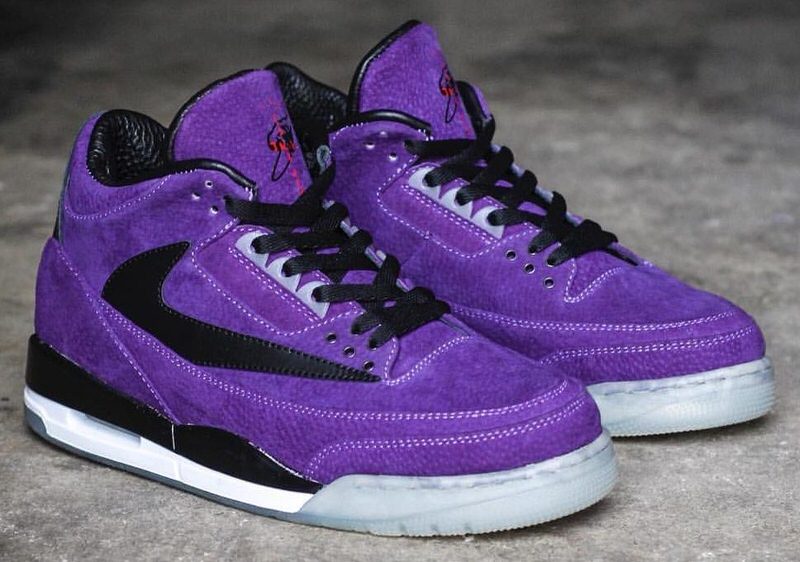 + This custom is inspired by the Family & Friends iteration of the Travis Scott x Air Jordan 4 "Cactus Jack" as well as the Travis Scott x Air Jordan 1 "Cactus Jack"
+ The iced-out sole, inverted Swoosh and a luxurious upgrade take this custom from an homage to a masterpiece