The iconic Jordan "Jumpman" logo that Nike has used to market and sell billions of dollars of footwear, apparel, and other merchandise did not violate the copyright of an earlier photograph of the Hall of Famer, according to a federal appeals court ruling on Tuesday.
The Jordan "Jumpman" logo was based on a photograph taken by an individual Nike hired in 1985 that featured Michael Jordan doing the "Jumpman" pose later superimposed over an image of the Chicago skyline.
However, renowned photographer Jacobus Rentmeester — of fame for his numerous Life Magazine covers and shots that captured the 1972 Munich Olympics hostage crisis and and swimmer Mark Spitz — claimed that when Nike hired another photographer for the shoot that birthed the Jumpman logo, that the brand violated his copyright from a photograph he shot of Michael Jordan in 1984 doing a similar pose.
In 2015, Rentmeester filed a lawsuit against Nike.
That photo was "obviously inspired" by a 1984 photo by Jacobus Rentmeester according to the 9th U.S. Circuit Court of Appeals.
However, the court in a 2-1 decision said the photos are unmistakably different in key elements.
Circuit Judge Paul Watford wrote that while both photos "capture Michael Jordan in a leaping pose inspired by ballet's grand jeté," they were not "substantially similar" because of differences in setting, lighting and other elements.
Watford said this meant the logo was also acceptable and added that Jordan's pose by itself could not be copyrighted.
"Copyright promotes the progress of science and the useful arts by encouraging others to build freely upon the ideas and information conveyed by a work," Watford wrote in the decision. "That is all Nike's photographer did here."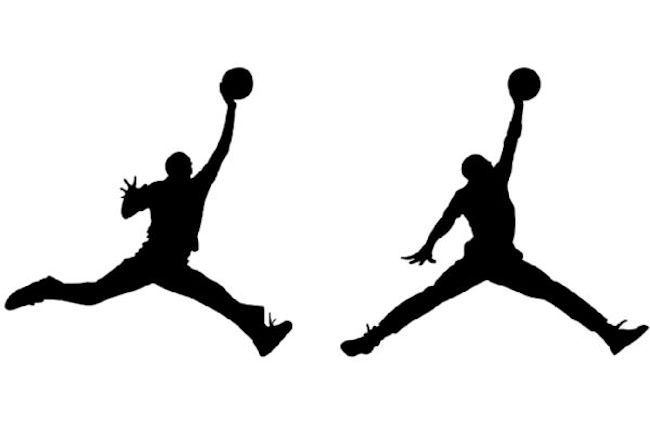 We contacted Nike for comment about the decision that was handed down yesterday afternoon and they gave us this statement:
"We are pleased the Ninth Circuit has confirmed that Mr. Rentmeester's claims are meritless. A true victory for the Jumpman, an iconic logo which will continue to inspire athletes to reach a higher standard of greatness."
We reached out to an attorney for Rentmeester, however they did not immediately respond to our requests for comment.
When looking back at Rentmeester's original shot in question, it took place when Rentmeester photographed Jordan in 1984 while he played at the University of North Carolina. The photo was taken as part of a LIFE Magazine special issue that featured US Athletes competing in the 1984 Olympic Games that were played in Los Angeles.
Jacobus Rentmeester, a former Olympic rower himself from the Netherlands, sued Nike in January 2015 for copyright infringement damages for the prior three years, avoiding issues with his 30-year delay from the alleged infringement.
Copyright infringement holds a three year statute of limitations under US law.
When looking back at the recent ruling, Circuit Judge John Owens was the one judge from Tuesday's decision who didn't side with the 2-1 decision calling the earlier dismissal of the copyright claim premature.
"Whether the Nike photo is substantially similar is not an uncontested breakaway layup," he wrote.
The decision upheld a June 2015 ruling by now-Chief Judge Michael Mosman of the federal district court in Portland, OR.
Keep it locked to Nice Kicks for further developments on this case.