The coronavirus has everyone pent up in the crib due to the stay-at-home orders that have taken place in the last couple of months.
Despite the lack of sales for footwear giants, people are still coping heat whether through local shops or even third-party selling services such as StockX.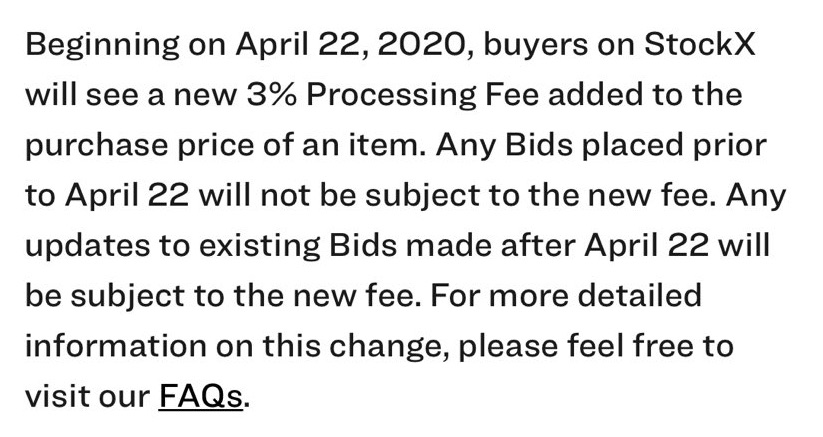 However, StockX is adding new fees in April which could change shopping habits. StockX will be implementing a 3% processing fee on all bids after April 22. The company states that bids before the date will not be affected by the upcoming fees.
Will this change your shopping habits? Let us know on social.