words & images // Nick DePaula:
During yet another of his many, many endorsement meetings earlier this past fall, Golden State Warriors franchise guard Stephen Curry got to escape marketing talk for a brief moment at his Bay Area home, and slip back into husband life.
"One sec guys," said Curry, as he looked to his buzzing iPhone.
For Curry's closest friends and associates, the upward facing red-cased screen flashed an ever-familiar, if not quirky contact: "First Name Baesis"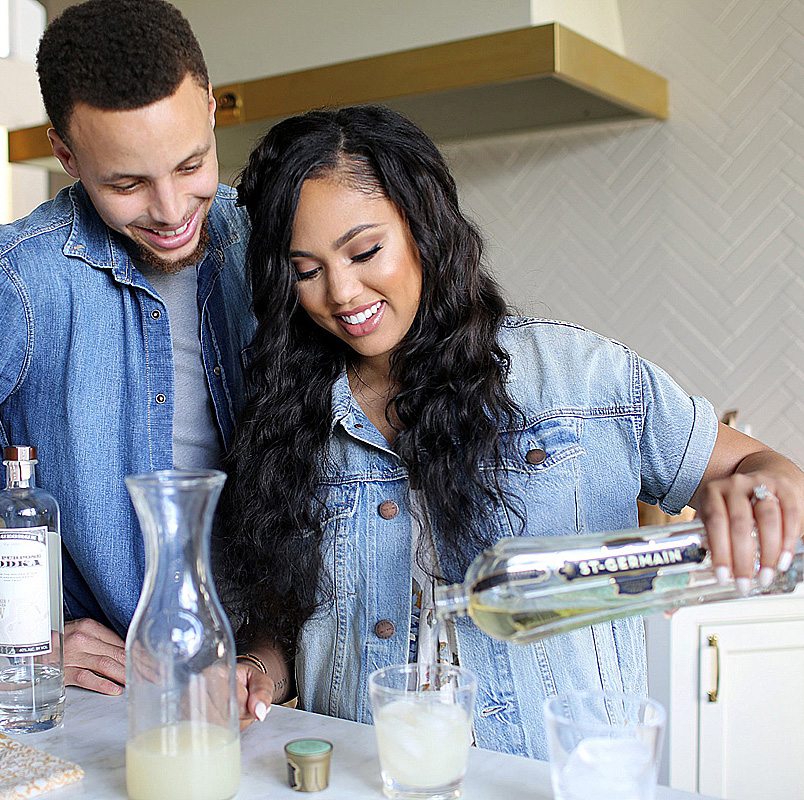 As he's done for well over a decade during their relationship, Stephen dropped everything. His wife Ayesha was simply calling to check in for the day, from across the country in New York after a promotional appearance event. It's a habit that's long been a daily routine, as the two are often separated throughout the ongoing NBA calendar.
Between Stephen and the Warriors' rockstar-level road trips this season, and Ayesha's budding career as a Food Network cooking show host and best-selling cookbook author, the two experienced the busiest of their six years of marriage, as both of their respective careers continue to explode.
With the annual Mother's Day holiday on the horizon this weekend, Stephen was secretly working months ahead with his sponsor Under Armour to create a special edition pair of sneakers honoring Ayesha and her recent accomplishments.
Inspired by her best-selling cookbook The Seasoned Life, his newest shoe with the brand drafts off of Ayesha's book cover colors, with extensive detailing found throughout.
The Curry 3ZER0 model features a light grey upper, with a sharp orange tongue and bright green outsole, pulling from the cover's grass and the book spine's hits of hues. There's also gold accents throughout, incorporating a similar metallic treatment found on the book's author text.
Within the hardbound's 256 pages are a collection of Ayesha's 100 favorite recipes, including everything from simple smoothies to more nuanced dinners and festive cocktails. A series of utensils and food icons are also incorporated in simplified graphic fashion onto the shoe's sockliner, and there's an illustration of her outfitted in a chef's hat on the heel for good measure.
Through the clear bottom, you'll find "The Seasoned Life" in its custom cursive font type, with "CHEF" and "CURRY" atop the midfoot support shanks, a play off of one of Stephen's nicknames that's more fitted for Ayesha.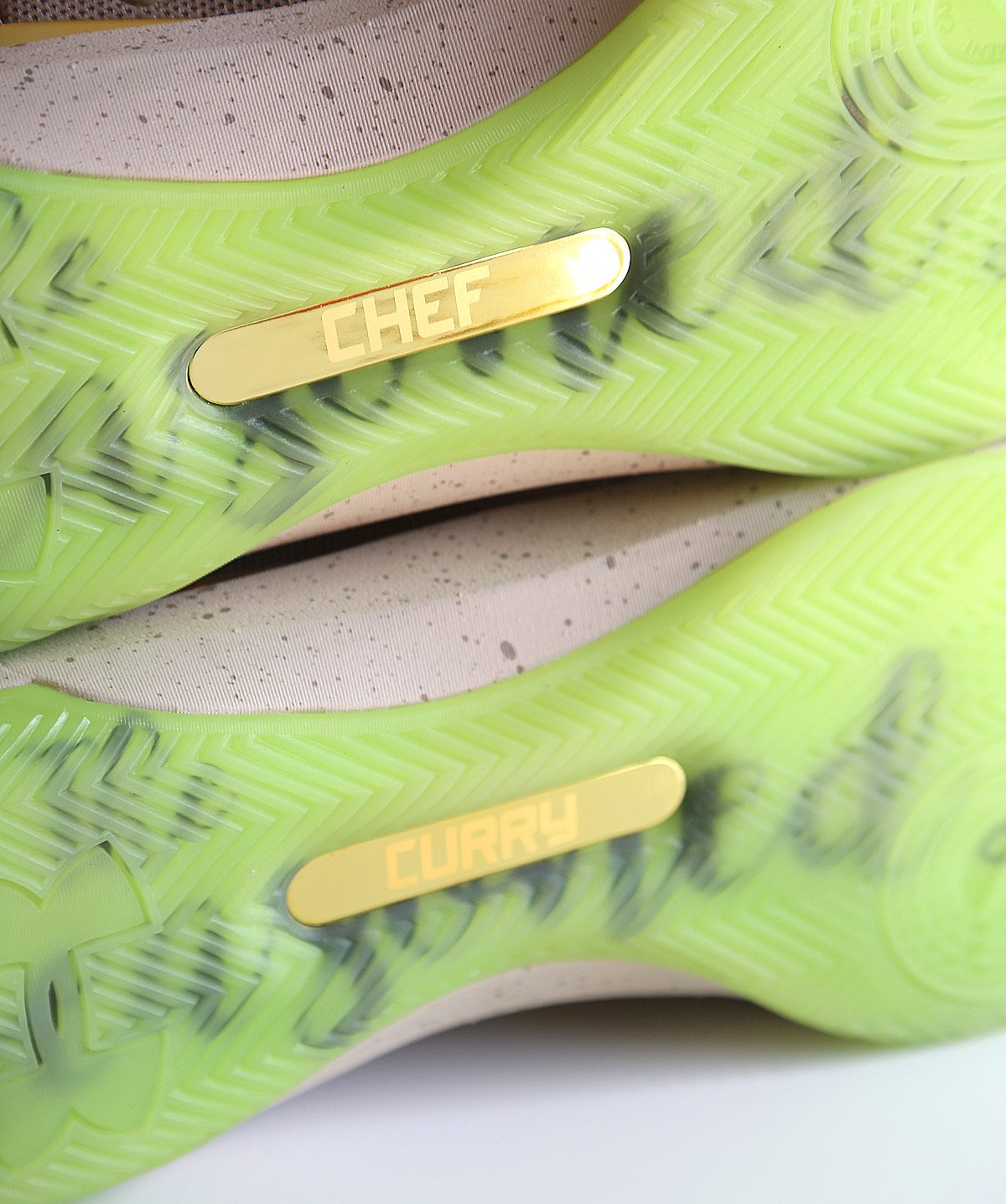 Of her many culinary concoctions, Stephen's favorite – chicken parmesan – was purposefully left out of the book. "I'm keeping that to myself," Ayesha has often joked at promotional appearances.
Without any clarity earlier in the week on the upcoming schedule for the Western Conference Finals, Stephen opted to debut the "Seasoned Life" sneaker on Tuesday during the series-clinching fourth game against the Utah Jazz.
As for the 3ZER0 sneaker itself, the design is an update to Stephen's regular season Curry 3 model, with some insights from last year's playoffs helping to fuel the direction. The shoe was built to not only be lighter, but also includes a dynamic collar for added support.
"We wanted to take his shoe, and in designing for the postseason, we wanted to make it a lighter version," says designer Kort Neumann. "We started with a marathon shoe, and now we're building a racing spike or a race car for a 2-month time period."
While Curry typically sticks to a pretty strict palette of Warriors colors on the court, the special edition "Seasoned Life" shoes are a first of its kind in honoring his wife, and might get another exception to be worn as Golden State plays host to San Antonio.
The shoes will fittingly be releasing on Under Armour's UA.com website this Sunday on Mother's Day morning, and available in a full range of sizes to also accommodate women.