In honor of their recent Hall of Fame inductions, Stance's latest NBA Hardwood Classics Collection celebrates the iconic jerseys and illustrious careers of Ray Allen, Steve Nash and Grant Hill. And since they were already celebrating old school looks, the HWC also shows some love to the old school jerseys of the Warriors, Sixers, Magic, Bulls, Kings, Raptors, Lakers and Rockets.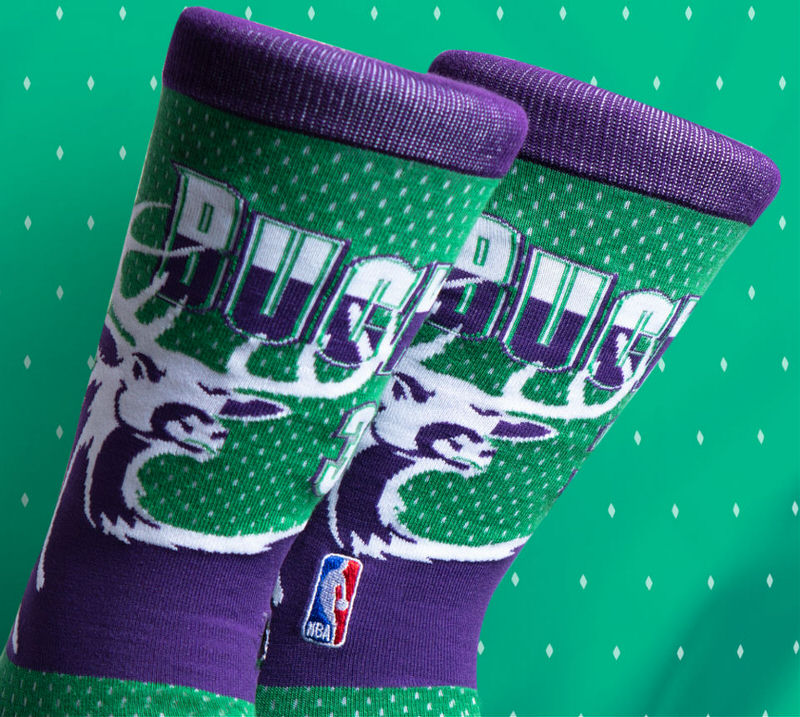 Allen's jersey sock honors his time with the Milwaukee Bucks and sports the team's old school logo. For Hill, Stance went with the Pistons' flaming horse logo and the team's teal colors. With Nash, Stance opted to honor the Hall of Fame point guard with Phoenix's old school Suns logo and their clean black and purple color scheme. The rest of the HWC follows the same look with old school jerseys and color schemes featured on the sock.
You can pick up a pair of Stance's HWC socks right now from their website for $18.