A constant fixture at New York Knicks games and marquee NBA events, Spike Lee knows everyone and has connections literally everywhere. That obviously includes Jordan Brand as the award winning film maker was seen wearing a seemingly one-of-one version of the Air Jordan 1 Reimagined at All-Star Weekend.
Unlike the completely white iteration of the Air Jordan 1 Remimagined, Lee's version has the colors of the Pan-African flag colors of green, black and red. The logo for 40 Acres and a Mule, Lee's production company, is prominently featured near the heel.
Peep photos of Lee's Air Jordan 1 Reimagined "Jester" below via Sneakersnstuff's Erik Fagerlind.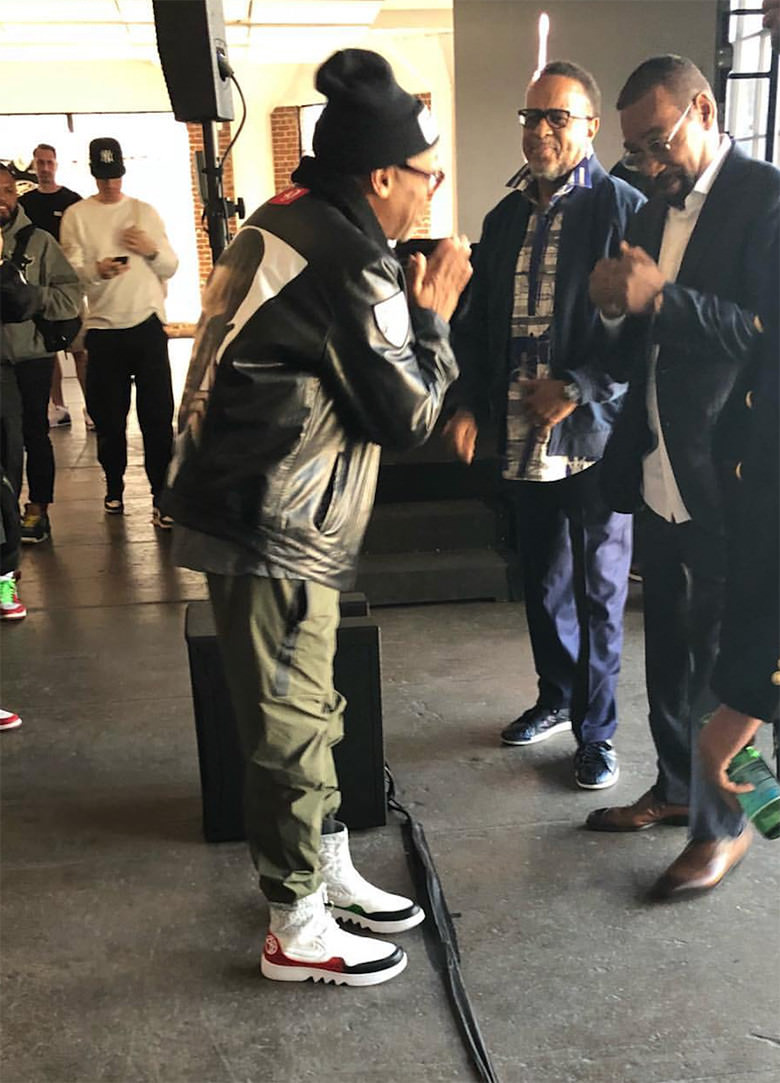 (H/T: Sneakernews)