Schmidty Kicks LLC has filed for bankruptcy.
According to paperwork filed this week, the online sneaker seller owes creditors $18,473,066.33 while having assets of just $808.49. In total, 661 parties are listed as creditors that range in debts as small as $212 to nearly $6 Million to the payment processor Stripe.
Schmidty Kicks declared that it owes more than $350,000 to other family members of the president Brett Schmidt and $1,738,600 to Schmidty Kicks Fund – an entity that lists Brett Schmidt as a principal in an SEC filing dated in February 10, 2022.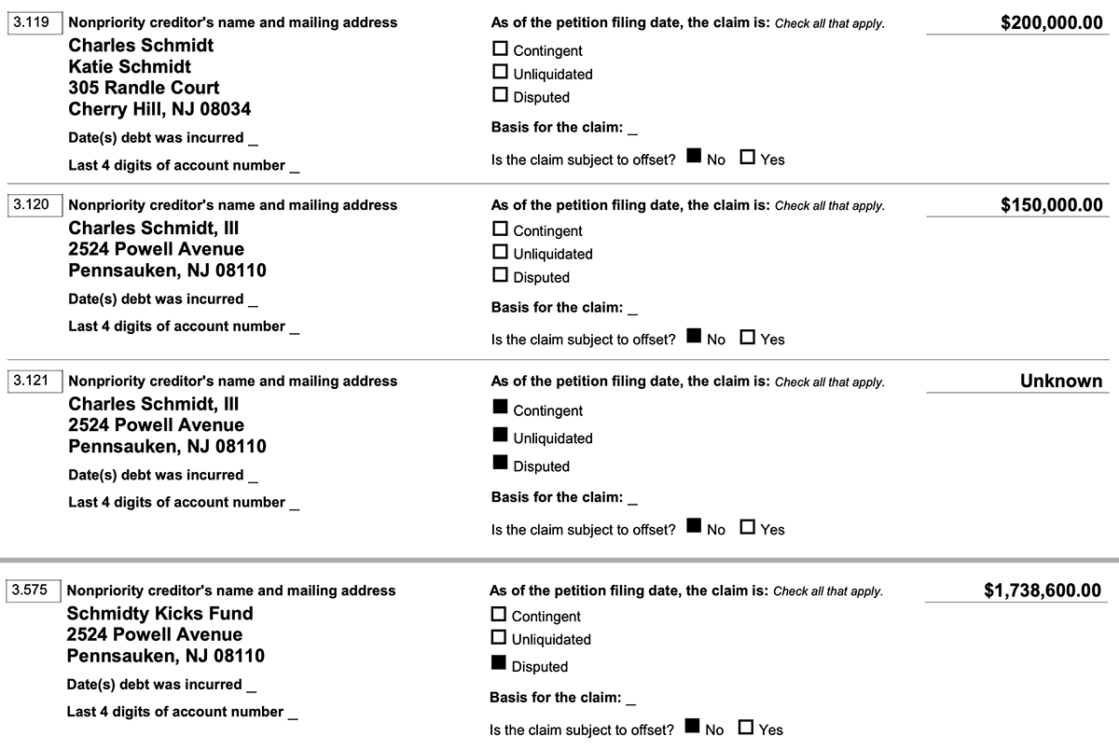 In the bankruptcy filing, Schmidty Kicks' President Brett Schmidt declares that potential assets the failed business has include money owed from Zadeh Kicks, its founder Michael Malekzadeh, and CFO Bethany Mockerman.

Schmidty Kicks is a name that has been frequently mentioned in court documents in the Zadeh Kicks case including expressed interest in purchasing inventory from the Receiver, David P Stapleton, in charge of the dissolution of Zadeh Kicks LLC.
We contacted Schmidty Kicks for comment but did not receive a response.