For its latest collaborative range, sportswear giant PUMA is teaming up with Roc Nation on a "Mixtape" collection that rightfully honors hip-hop and the culture's 50th anniversary.
This team-up, also alongside Paper Planes co-founder Emory "Vegas" Jones and footwear designer Alexander John, is no surprise considering PUMA's iconic silhouettes, such as the Clyde and Suede were worn by the b-boys. The PUMA x Roc Nation's "Mixtape" Collection comprises both apparel and footwear items including jackets, tees, and shorts all designed to respect the mixtape, an integral aspect of Hip-Hop lore.
In terms of sneakers, the RS-XL arrives in three iterations in correlation with three mixtape formats: "Cassette Tape," "Disc," and "Playlist." Also included are new takes on the Suede and Future Rider, the former getting inspiration from a blank cassette tape and the latter featuring a "record" button on the side.
Each sneaker will additionally boast Legitimate's NFC-powered "LGT Tag" under the tongue of the left shoe that will unlock never before seen Roc Nation content each week throughout the summer, including a new mixtape of 14 unreleased tracks from up and coming Roc Nation artists, behind the scenes studio footage, and a new documentary on the history of hip-hop, accessible only to buyers. For more information, visit legitimate.tech.
The PUMA x Roc Nation "Mixtape" Collection will be available starting Friday, July 14, via PUMA.com and in-store at Foot Locker, Champs Sports and Champs Sports Canada, with pieces going for $35-$130. For more drops, check out our Sneaker Release Dates Calendar.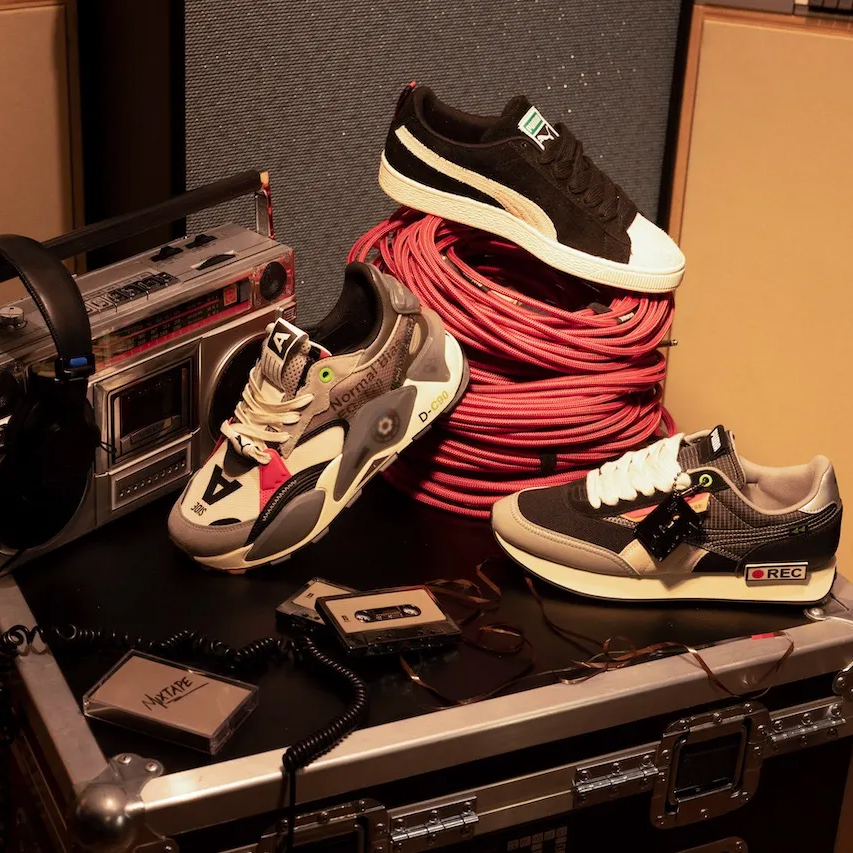 PUMA x Roc Nation "Mixtape" Collection/PUMA