**UPDATE** Following initial reports regarding price and release date, both have since been changed in the recent hours. Check out both below.
Auto-lacing technology is no longer a promise of the future, but an innovation of the present. The Nike MAG is proof to that end. But so is the upcoming release of the Nike HyperAdapt 1.0, due in stores on November 28 December 1st.
The 2016 Nike MAG didn't require a retail price due to its unique rollout to aid the Michael J. Fox Foundation, which raised millions in support of continued Parkinson's research. The HyperAdapt 1.0, though, does require such traditional constructs. And for those asking, the retail price is set at $1,000 $720 USD.
The shoe is broken down into four key features: a heel sensor that alerts the shoe when a foot is inside, a cable lacing system, unique motor capabilities that tighten and loosen the cables and finally a rechargeable battery to power the LED lights on the outsole.
Although limited in numbers, the Nike HyperAdapt 1.0 will drop on December 1st for $720. The shoe will rollout in three colorways – White, Black and Metallic Silver.
Nike HyperAdapt 1.0
Colorway: White/White-White
Style #: 843871-100
Release Date: December 1, 2016
Price: $720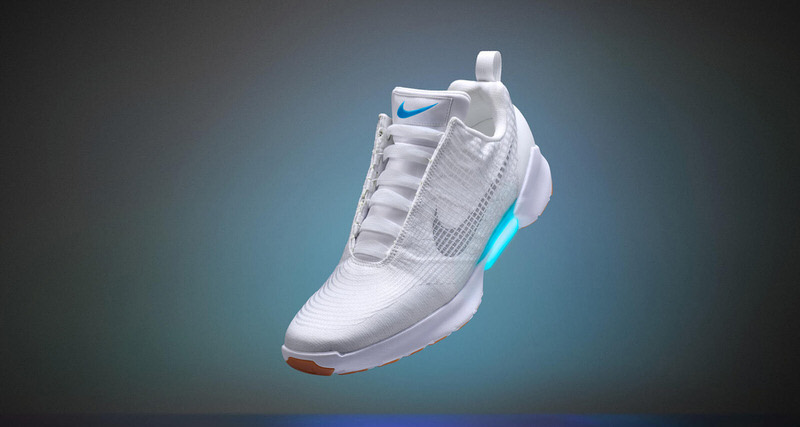 Nike HyperAdapt 1.0
Colorway: Black/Blue Lagoon-Landscape-White
Style #: 843871-001
Release Date: December 1, 2016
Price: $720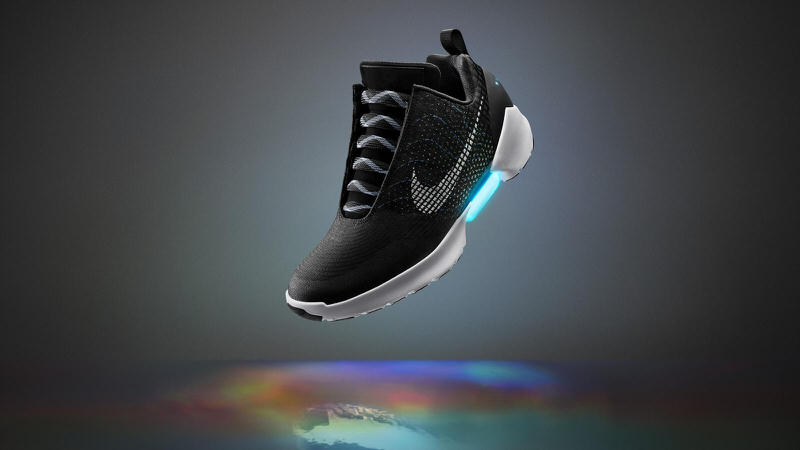 Nike HyperAdapt 1.0
Colorway: Metallic Silver/White-Black
Style #: 843871-002
Release Date: December 1, 2016
Price: $720