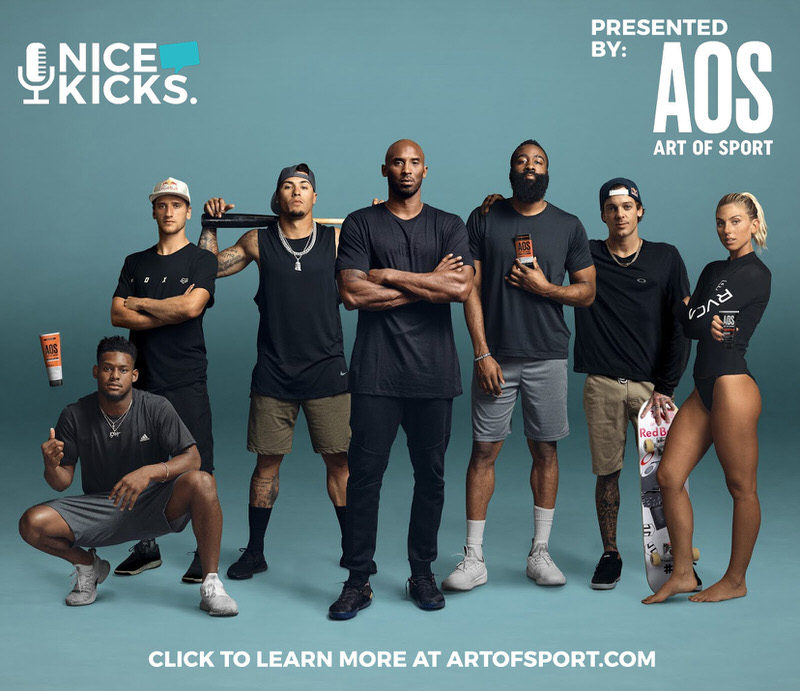 words // Nick DePaula & Matt Halfhill
portraits // Gabe Oshin
podcast production // Jade Hoye
It's not just the most iconic sneaker of its time, the Air Jordan 11 is arguably the single greatest sneaker — period.
With its daring splash of patent leather, eye-catching clear outsole and a series of fonts, innovations and touches perfectly layered throughout, the sneaker crafted by Tinker Hatfield and Mark Smith exactly 23 NBA seasons ago has long transcended the footwear industry as a pinnacle of pop culture, height of product design and endless canvas for Jordan Brand to celebrate year after year.
"The shoe sort of developed a life of it's own because it transcended basketball a little bit, and ended up in modern culture and music history," Hatfield told me years ago. "It's my favorite because of all of those things."
To hear all about the original starting points of the model, the way in which it became so coveted through the years, and the brand's plans ahead for its most beloved silhouette, Jordan VP of Footwear Gentry Humphrey joins the latest episode of the Nice Kicks Podcast.
Read ahead for key excerpts from the 45-minute conversation from his Beaverton-based office in The Michael Jordan Building, or click the link below to listen on iTunes:
[ LISTEN HERE: Subscribe to the Nice Kicks Podcast and check out Ep. 22 with Gentry Humphrey on iTunes. ]
Presented by: Art of Sport, a new performance driven body care brand for athletes. Available now at ArtOfSport.com.
Gentry Humphrey on the Air Jordan 11 // The origins of patent:
"To me, the secret weapon of the brand has always been MJ. We've been able to create some great product, but Michael has been the great validator. Being that you have someone like Michael that is not interested in being like anybody else, he actually wanted us to do patent leather on the 9. It was a little bit ahead of its time, and most of us were like, "Patent? Whoa whoa whoa…" [laughs]
He had the insight early on. We didn't go with it obviously then, and when we got to the 10, obviously MJ wasn't playing. That kind of left us in an awkward position, because we didn't know what was going to happen.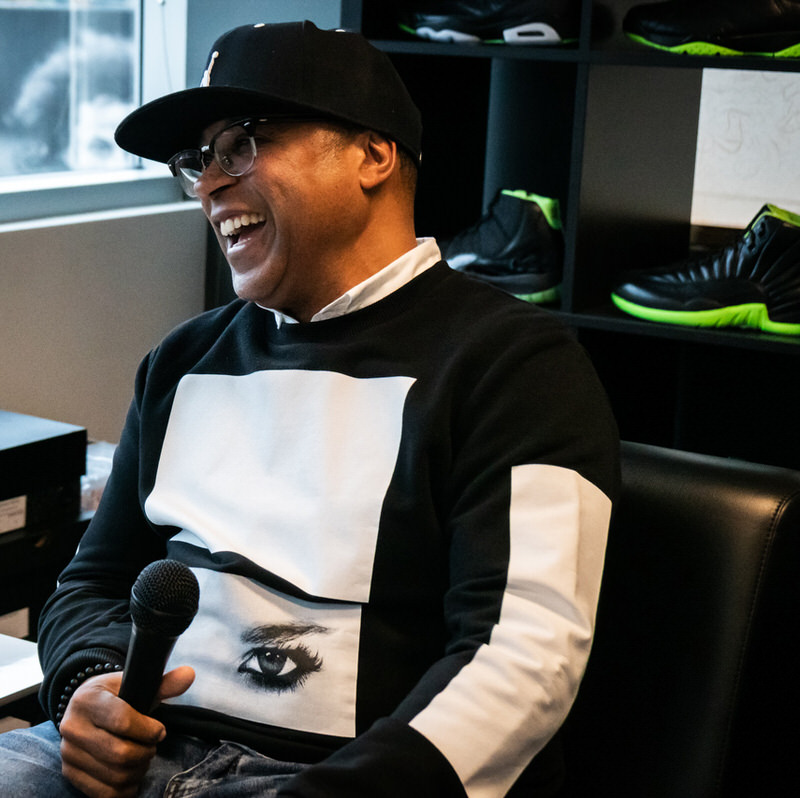 When it came to the 11, it was about, 'How do we provide a performance product first and foremost, that allows the greatest player in the game to perform at an even higher level?' More importantly, at that point in time, he'd been off. That was literally the first objective – build him a product that is going to allow him to play the game at another level. Coming off of that playoff series in Orlando, he was more determined than ever. We had that pressure built in."
The public's initial reaction:
"The public really wasn't behind it at first. I'll never forget the first sample that I saw. When it came in, I'm telling you, I was like a kid in a candy store. I was running around. You couldn't tell me it wasn't the greatest shoe ever. It was crazy. I've never had that much excitement over a shoe – and I'm a crazy shoe guy.
When we got it out and started showing it to focus groups, 90% of the people were like, 'Man that thing is wack. You gotta take that shiny stuff off the shoe.' I mean – 90%! When you hear that time and time again, you're thinking, 'Well maybe we're pushing it too far here?' We looked at eachother, and I clearly remember: "No. We're riding with it."
You know, Tinker is always that guy who's not afraid to push either. You got the combination of Michael wanting it, Tinker not afraid to push, me being super excited about it and a couple other guys that were with the team at the time loving what we were up to. When the market saw it, at first they saw it in focus groups and were crapping on it. Then, when the great validator hit the court in 'em, all of a sudden people went nuts."
Creating the Cool Grey Retro:
"When we did the re-release, honestly, I'll never forget sitting and doing the Cool Grey color. It was mainly based on the Air Max 95 bangin' at the time. I was like, 'Man, we should do spin of an 11 on that.' We basically colored up a couple tones of grey, and chose not to use any volt or pops on it to keep it very commercial and very wear-friendly. We were just having fun trying to make things work."
Adding #45 back:
"I wanted to do 45 on the shoe way back in the day, around 7 years ago. MJ said, 'No.' He has those flashbacks of that playoff game against Orlando, and then he has flashbacks of working that the season. For awhile, he was saying, '45? No – 45 is a jinx. I don't want to see anything with a 45 on it.' Now, based on what it meant, the story is that much richer and deeper. He finally came back and said, 'Ok, you know what, I get it. I get why it makes sense to bring it back.' It's a key part of the timing of the shoe and what was going on at that time. He acquiesced and said, 'Yeah, you guys can forward with it.'
Plans for Space Jam 2 ahead:
"We'll probably give [LeBron] his own lane there. It's so funny, and hopefully the new movie for LeBron does kind of what it did for us. I remember back in the day when Michael did that movie, the first thing we said was, 'No! Don't do that!' [laughs] We were talking about the brand being a premium position and doing all of these things, and we thought that doing a cartoon movie was just going to destroy what we were trying to build it up to be. Looking back on it, it was a true blessing in disguise. As Michael started to leave the game, kids started to connect with Michael through that movie. It was almost like the myth became as good as the man. I remember kids would ask me, 'Could he really dunk from the 3-point line?' I'd say, 'Dude, that was against the Monstars.' [laughs]"
[ LISTEN HERE: Subscribe to the Nice Kicks Podcast and check out Ep. 22 with Gentry Humphrey on iTunes. ]