PJ Tucker and Kevin Durant go way back.
While the two are tied to their recent playoff battles as of late, the proud Texas Longhorns met in Austin years back when big man on campus PJ Tucker – the Big 12 Player of the Year at UT in '06 – hosted a high school aged Durant – the eventual '07 Big 12 Player of the Year and National Player of the Year – when the DMV standout was down south for a recruiting trip.
In the time since their meeting in Austin, Tucker has become an avid supporter of his fellow Longhorn on foot as a pro, lacing up the Nike KD line in new and OG form both early and often.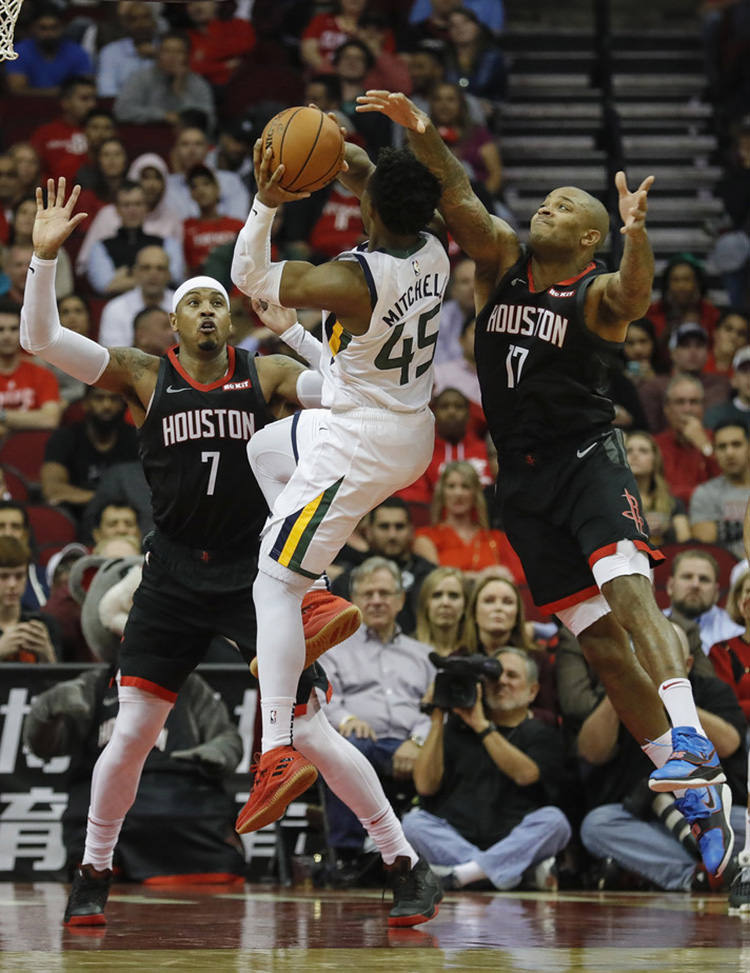 This was never more true than the 2018-19 season wore PJ wore tons of heat to include plenty of KDs.
Tucker was amongst the first players in the league to wear the Nike KD12 on court and even debuted a few of his own Nike KD11 iDs during the playoffs.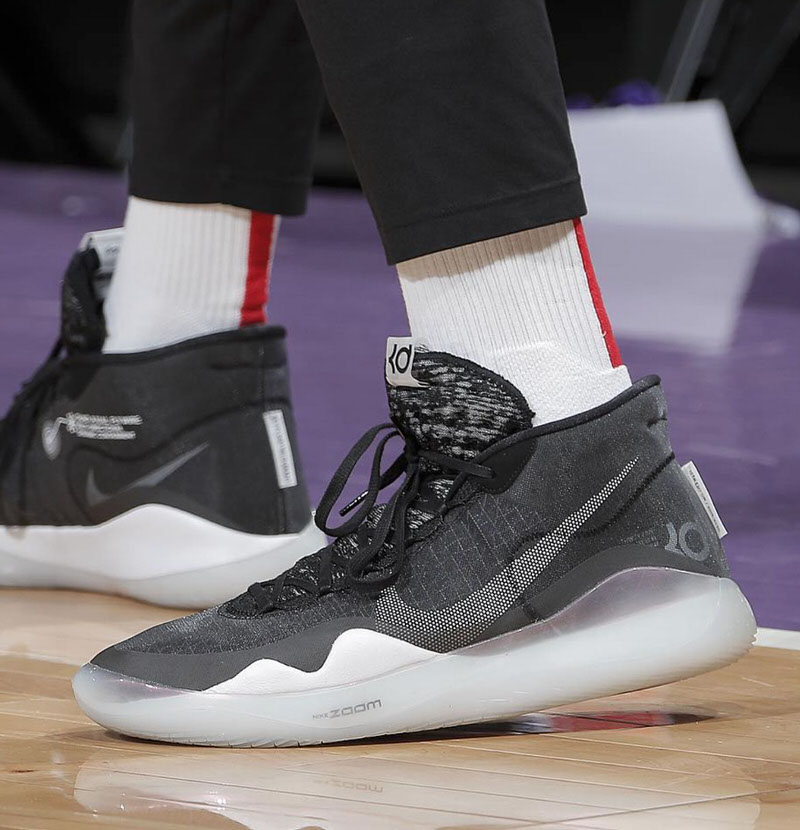 We spoke to Tucker and it's clear his loyalty with KD goes deep despite any Rockets vs. Warriors rivalry on court.
"When Nike sends me his shoes I'm always wearing them and I'll always do that," said Tucker on his Texas buddy.
Sure, Tucker loves the new KDs, but what he'd really love is some new pairs of the old ones if you catch our drift.
"I've been begging KD to retro one of his shoes already," says Tucker with a laugh. "I've been working on that."
For those keeping track at home, there has only been one proper KD retro: last year's KD IV as part of the "Champions Think 16" Pack.
This one-off release is the only old love we've got from the KD series in re-release form.
While Tucker loves the IV, he'd kick off the KD line right where it started.
"I'd start with the 1s," suggest Tucker in a possible future role as PLM for the Nike KD series. "I wore a lot of the KD1s this year. I love the 1 and I think it's one of the best."
Wear a lot of KD1s he did this year. From OG OKC takes to an All-American Game colorway, Tucker was all over the origin while scrapping in H-Town.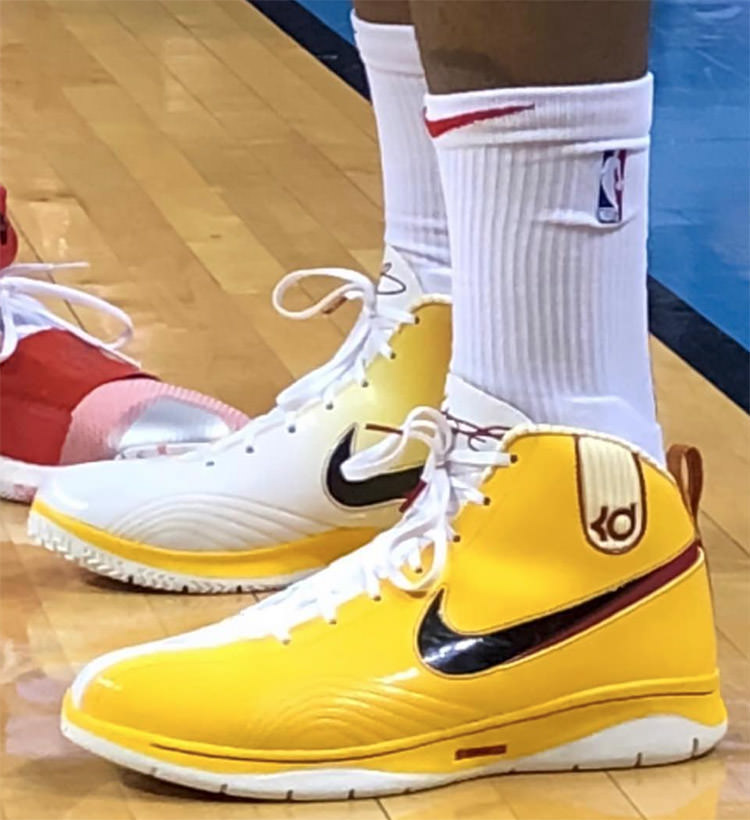 Speaking with Durant on his The Boardroom series, Tucker cited spending lots of cash on OG KDs prior to this season.
As evidenced below, he wasn't lying.