Lead image by Levi Thompson
Pi'erre Bourne is on a roll. Sharing his origins between New York and Columbia, South Carolina boasting his signature "Yo Pi'erre, you wanna come out here?" tag, many hip-hop consumers can't help but familiarize themselves with the young "Magnolia" producer. While Pi'erre remains dialed in to his craft, he is already thinking about his future, with plans to someday make an introduction into the sneaker world.
"I want to design my own Nikes," says Bourne. "I'm into designing, you know. I want to have my own Pi'erre 1s, Pi'erre 2s, Pi'erre 3s. It's definitely been thought of."
While Bourne is pretty close knit with his frequent collaborator, Playboi Carti, it's refreshing to hear that he has a creative vision of his own.
"Carti just signed to adidas and you know, I would work with them, but I'm a Nike head. I don't wanna fuck up a potential, future relationship with Nike. So that's the next thing for me — I made it with the music, so now it's time to get that Nike check."
Linking up with Pi'erre and Young Nudy in Texas, we managed to get some insight on which kicks Bourne keeps on deck for the latest My 5.
2001 Air Jordan 11 "Playoff"
Pi'erre Bourne: Damn, my Bred 11s were the OGs and the sole fell off the first day of tour so I never got to wear them. They was from like 2001 and if I come across them again I'll get 'em. That was some rare shit, you know? You don't just come across some shoes from 2001 that are fresh and never worn. I need all the heat 'cause on the road everybody is taking pictures of us so I gotta be on point.
Nike Air Pennys
Pi'erre Bourne:  When I was in high school, I started getting Foams and Pennys, cause everybody was wearing Jordans and fake Jordans. You couldn't really tell whose shoes were real so I went and got some shoes that nobody had. All the Penny 1s, 2s, and 3s? I had 'em in high school and I got 'em on in my yearbook on the cover. So, I've been into shoes and shit.
I lost a lot of them in storage in Atlanta. Man, I had all the Pennys. Like, I had all of them. I had the Penny 1s and 2s, I had all that. While everyone was going crazy over Foams, they didn't even know about Penny Hardaway. So thats why I said I'm just gonna get the Pennys instead of the Foams 'cause they started making weird colors.
Nike Air More Uptempo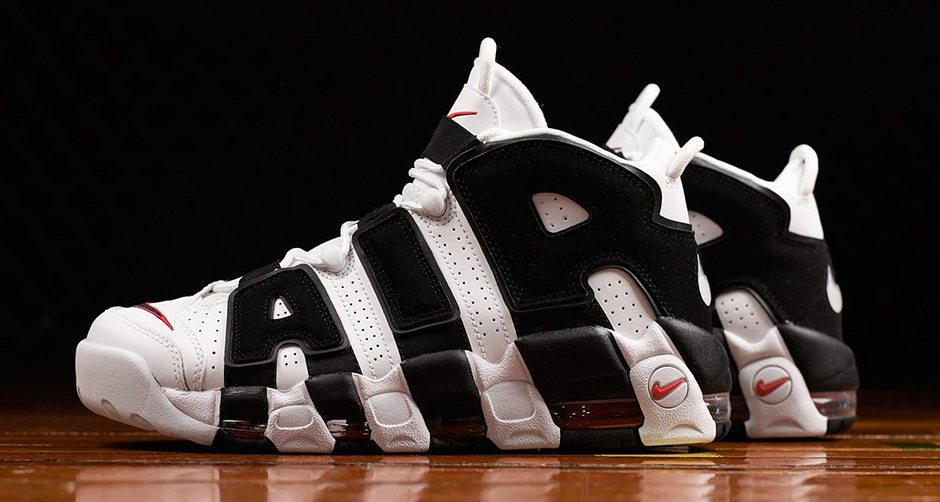 Pi'erre Bourne: I just bought the Uptempos in white with the black Air. I didn't get the Supreme ones. I also just bought the 'Copper' Foamposites because they came out when I was in high school and I couldn't get them then so I bought them. Whatever I couldn't get when I was a kid? I'm gonna get that shit.
Nike Air Trainer SC High "Atlanta Olympics"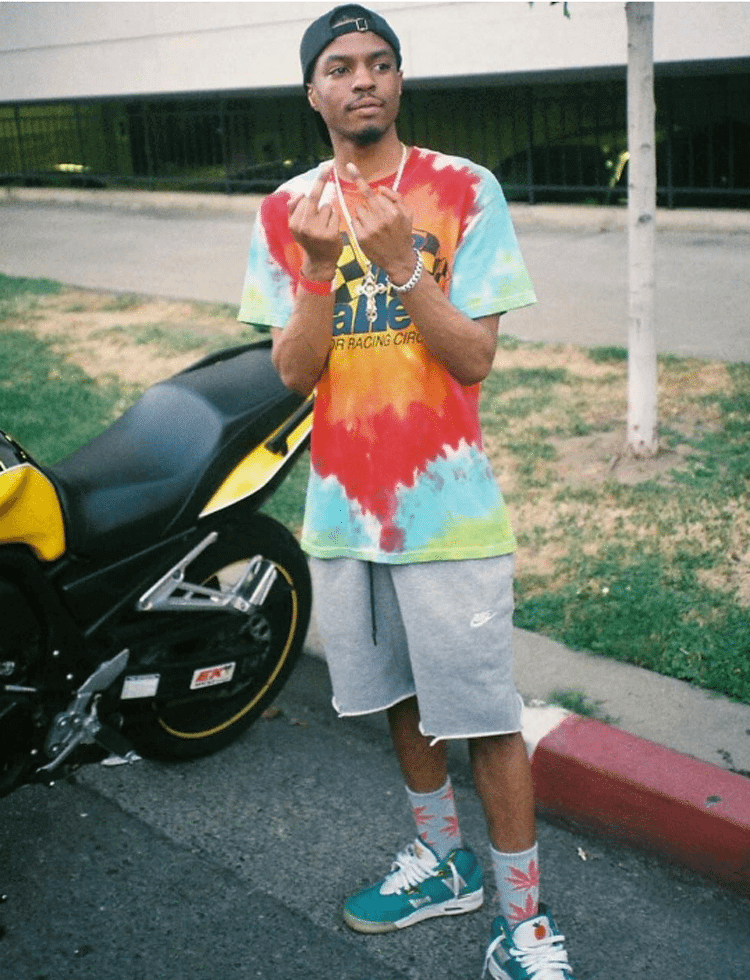 Pi'erre Bourne: Carti's into all the high end stuff, but I'm not on that. Like when I was in high school my uncle was into it so I knew about it. He gave me a Prada hoody, Dolce & Gabbana stuff, he's from New York so he's from the fashion capitol of the world. I used to get all my sauce from there. Go up there, go to the city, see what everybody's wearing and bring it back down south.
Air Jordan 4s
Pi'erre Bourne: My real name is Jordan so I've fucked with Jordans since I was a baby. When I was little I thought it was actually my name on the shoe so I thought that was my shoe. As you get older you know, you realize that ain't true. [Laughs] I was definitely a baby when I got my first pair of Jordans, so I don't know which ones they were. But in school? I had the all-black 10s with the white Jumpman on the back. Nobody else in middle school had those.
Keep up with Pi'erre on Instagram and Soundcloud.