New shoe, new team, Paul George made the most of his OKC locale and Nike PG2 signature in generous fashion last week.
Surprising students at Carl Albert High School in Midwest City, Oklahoma, the Thunder All-Star popped up at a pep rally to gift the basketball team the Nike PG2 "The Moment" in preparation for their playoff run.
On hand at the event, Paul was all smiles as he talked about his new shoe. While the prep pair inspired by March Madness was a hit with the high schoolers, we had to ask him about his "Playstation" pair that geared off his love of gaming.
"That was almost a no-brainer," said Paul. "I spend so much time on Playstation that it was like, how cool would it be to have that involved with my shoe?"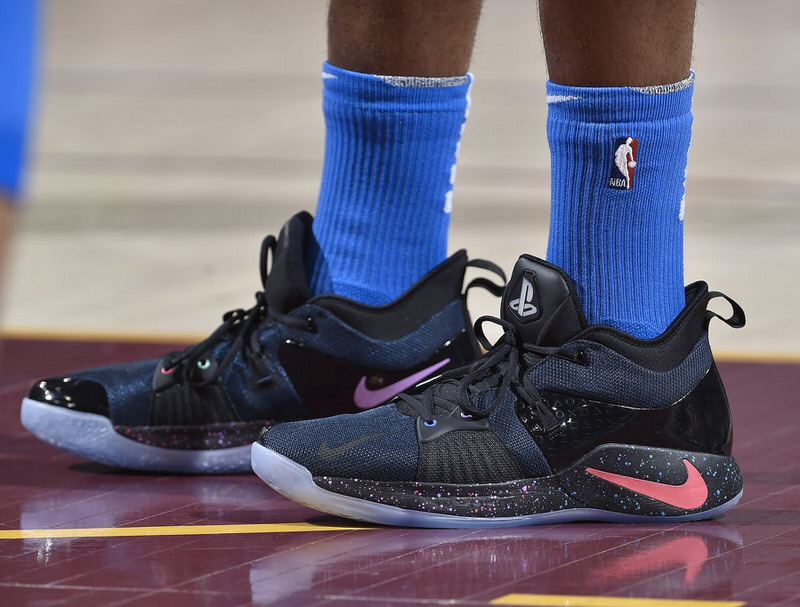 While the pep rally proved sensory overload for all involved, it also proved the perfect stage to chat with Paul about focus and that Mamba Mentality as the playoffs fast approach.
"There's a lot of stuff you cut out," Paul reflected in reference to the upcoming playoff time. "You put certain things on a higher level. That's when your sleep becomes much more important and eating right. Then just taking care of what's important and not being on the phone chatting with 20-30 different people, only talking to the most important people that you need to talk to. You just become laser focused and block out anything that doesn't involve what the goal is. That's how I go into the playoffs."
He'll be doing so in the PG2.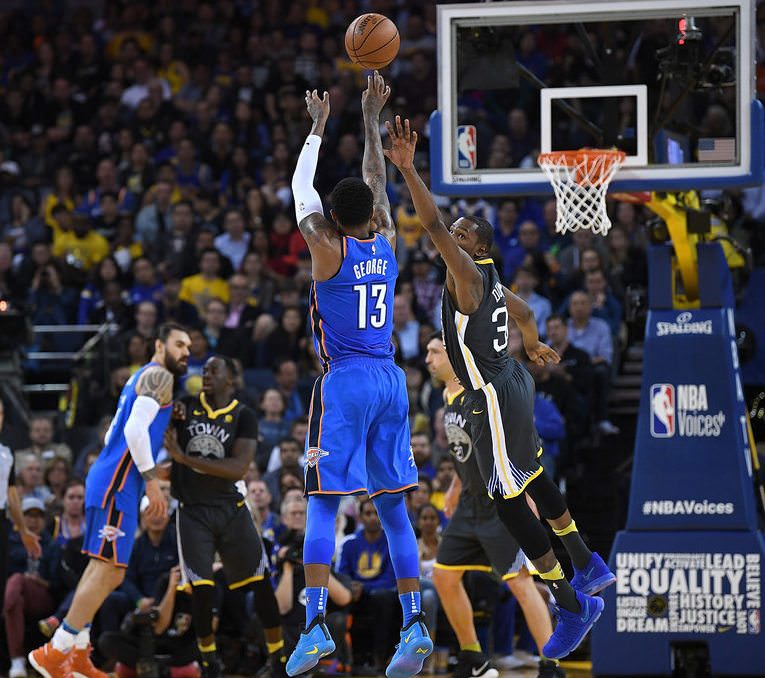 photo by NBAE via Zimbio