Happy Martin Luther King Jr. Day everybody!
Today, the country celebrates the life and work of Dr. King as a civil activist and American hero.
For years brands like Nike, Jordan and Adidas have been releasing commemorative footwear dedicated to both the holiday and Black History Month. However, it's important to note that each brand sponsors various community initiatives in hand with the shoes, so the event is greater than shoe sales.
In honor of the holiday we're counting down our top-10 BHM themed basketball shoes, enjoy!
10. Nike Kyrie 5 – 2019
Starting off our list is the new kid on the block, the Kyrie 5 BHM.
Initial thoughts have been positive because of its clean base, gold textured Swoosh and flavorful heel counter. The heel and tongue feature a new African themed print that works well with the 5's distinctly colorful outsole.
More importantly, this year's BHM collection is rooted in Afro-futurism and the way athletes are making changes in their own community. Nike is walking the walk by launching the Future Varsity program this year where the brand will mentor 14 young African-Americans who are making change in their community. This Kyrie 5 speaks to such programs in design language.
We'll have to wait and see how the BHM Kyrie 5 ages, so maybe it'll be higher on our list down the road.
9. Nike KD 4 – 2012
Midnight fog (gray) and multi-color has never looked better than on the KD 4 BHM.
This fan favorite design features colorful African-inspired prints on the inner ankle, forefoot strap and beneath a translucent outsole. There's a touch of pixelation within the African print that makes these distinctly unique. The 2012 BHM collection was inspired by the achievements of the 1996 US Women's Basketball Team, the 2002 Brazil Men's Soccer Team and the 2008 Kenyan Long-Distance Running Team.
Paying homage to the collection's '05 foundation, Nike added a 'BHM' dubrae on the laces for a touch of AF1 classiness, too.
8. Nike Kobe 5 – 2010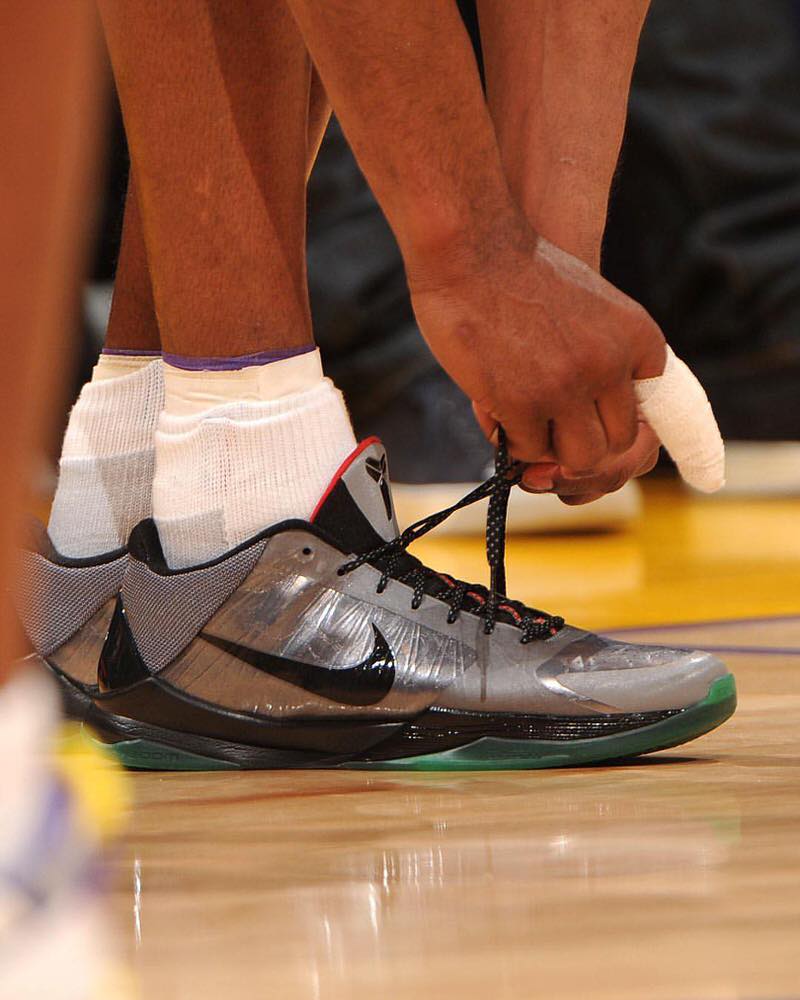 The Zoom Kobe 5 is one of those shoes that always looked battle ready.
These fuego MLK kicks look a lot like another Kobe 5 classic — the Aston Martins — but with black and red accents.
Lamar Odom, Shannon Brown and Derek Fisher famously wore the Kobe 5 MLK alongside Bryant in the Laker's Finals rematch against the Orlando Magic on MLK Day 2010.
Kobe's importance in bringing the MLK/BHM theme to the hardwood will be explained more later on our list shortly!
7. Nike Kyrie 2 – 2016
In life it's the little things that count, and Nike's Kyrie 2 BHM houses an array of small, impactful details.
A bold and colorful patterned forefoot strap rests above an unsuspecting black mesh upper, but within that black mesh lies a subtly complex, circular, pattern. More bursts of color come from the marbled multi-color outsole and metallic purple Kyrie tongue logo.
The 2016 BHM collection helped support Nike's Ever Higher Fund — an organization created to bring mentorship, sport and all of its benefits to African-American youth.
A ton of Kyrie-heads wish they copped these back in the day!
6. Nike Kobe 8 – 2013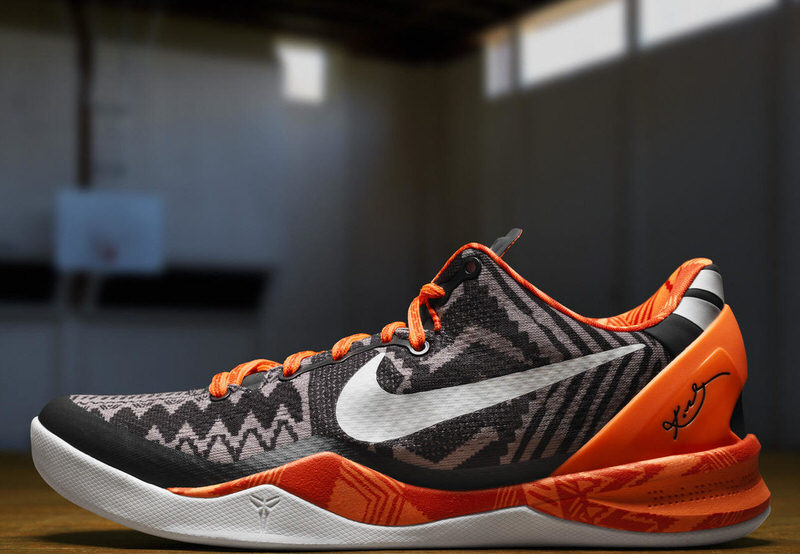 Many sneakerheads love aggressive lines on basketball kicks, and the Kobe 8 BHM has them in spades.
Attention to detail can be seen throughout the shoe as African inspired prints make their ways onto the ankle lining, EM (engineered mesh) upper and midsole. The 2013 BHM collection saw Nike make a contribution to the Big Brothers Big Sisters of America.
Common practice across the basketball world is to dress BHM shoes in black and gold or multi-color schemes. but the Kobe 8's use of browns and orange offered something fresh and different.
5. Nike Kobe 9 Elite High – 2015
Back-to-back Kobe action for everyone!
The Kobe 9 Elite BHM couldn't be more different than the Kobe 8 above — in both tones and height — but that's okay, both are awesome in their own ways.
The 9's ultra-high cut aesthetic was inspired by boxing boots and that design choice allowed for understated black and white patterns to roam freely across the tongue and ankle. The 2015 BHM collection was inspired by athletes Theotis Beasley, Kevin-Prince Boateng, Jerry Rice, Brianna Rollins, C. Vivian Stringer and John Thompson. Much like 2016's collection, proceeds assited the Ever Higher fund.
Two-toned Flyknit makes these BHM heavyweights a sight to see!
4. adidas Dame 2 – 2016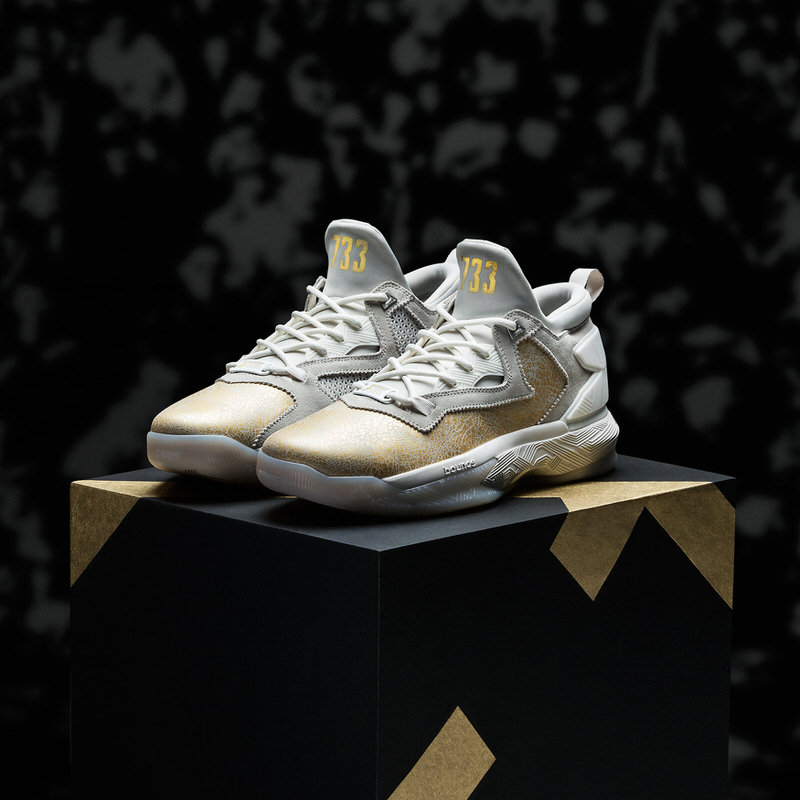 Damn Dame, back at it again with the… fire storytelling!
These white and gold adidas Dame 2s center around Track & Field legend Jesse Owens and his groundbreaking (and world changing) victories at the 1936 Summer Games in Berlin, Germany.
Owens won four gold medals at an Olympics hosted by Nazi Germany — think about that — and his wins were much larger than sport. In one of the most hostile environments Owens showed that skin color had nothing to do with ability.
'733' appears on the tongue honoring Owens's bib number, too. Adidas busted out next level execution on these kicks.
3. adidas Harden Vol.1 – 2017
Adidas Hoops created a classic with the BHM Harden Vol.1.
White leather and synthetic cement print work in harmony to create a pair of shoes that look retro and modern simultaneously. Beneath the gray, black and white exterior colorful rainbow hues can be found tucked within the shoe's inner linings.
The Harden Vol.1 BHM honored tennis great Arthur Ashe and his victories in the face of adversity. Ashe is the only black man to win singles titles at Wimbledon, the US Open and the Australian Open making him a true inspiration worthy of a dedicated collection!
2. Nike Kobe 4 – 2009
Our runner up started the BHM basketball shoe craze… the Nike Kobe 4 MLK (formally known as Golden Mambas, the MLK title was added because Kobe wore them on MLK Day '09).
Nike released their first BHM/MLK Day branded shoes in 2005 and for years the Swoosh predominately used Air Force 1s and Air Maxes to commemorate the month/ holiday. Kobe's popularity and the Golden Mambas's spike in sales post-MLK Day showed that the BHM shoe market was larger than Nike originally anticipated.
There's not any real BHM vibes with these game changers (as they're Lakers colors), but we had to show the OGs lots of love.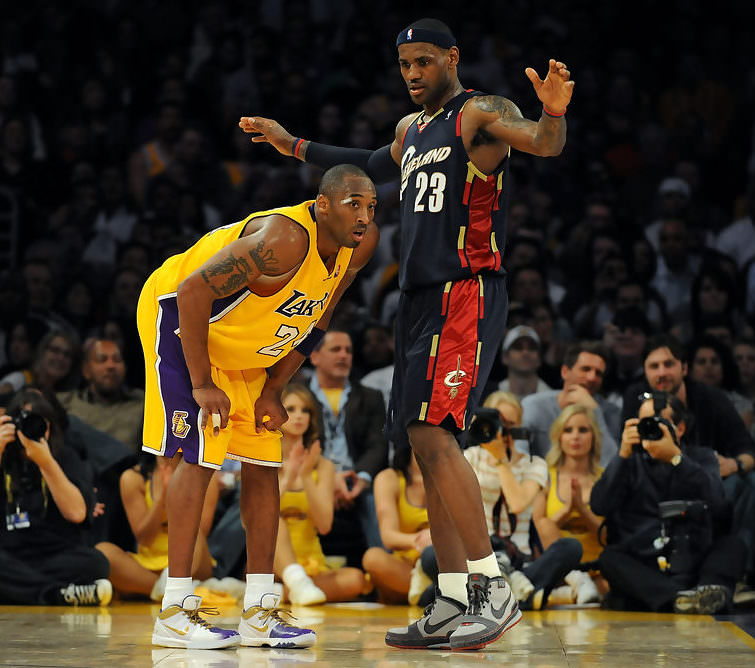 1. Air Jordan 3 – 2011
The BHM Air Jordan 3 serves as the quintessential Black History Month basketball shoe.
Familiar elements of black and gold are present and quality materials add a distinctly premium feel. Laser graphics where we'd commonly find elephant print tell MJ's story with words like 'MVP,' '1987' and 'player' printed throughout. Black nubuck and leather dresses the upper with accompanying gold stitching and accents.
These Jordan 3s released within the first basketball-centric BHM collection in 2011, and every Black History Month themed Jordan since has been trying to match the same level of magic.
The 2011 Nike/Jordan BHM collection was meant to celebrate the 35th anniversary of Black History Month.