For $50,000 the ultra rare Omega Sports Apple Computer Sneakers can be yours. Auction house and art broker Sotheby's has a pair of the limited edition kicks that debuted in the mid-90's. Having never reached the general public, these sneakers are some of the most obscure in existence and are highly coveted on the resale market.
The Omega Sports Apple Computer Sneakers were custom-made for Apple employees and were a one-time giveaway at a national sales conference in the 1990's. The sneaker has a monochrome white leather upper with the old school rainbow Apple logo on both the tongue and lateral quarter.
These particular Omega Sports Apple Computer Sneakers are especially rare because the sneakers are brand new — you read that right. Brand new, certified vintage, verified authentic, and they come in the original box.
Although these sneakers are unworn, the shoe's condition is consistent with age and has natural imperfections such as the inevitable yellowing around the midsoles and glue, and light marks on the toe boxes.
The Omega Sports Apple Computer Sneakers are available now. The price tag is set at $50,000. To purchase, visit Sothebys.com. For more sneaker news and release dates, follow @NiceKicks on Instagram.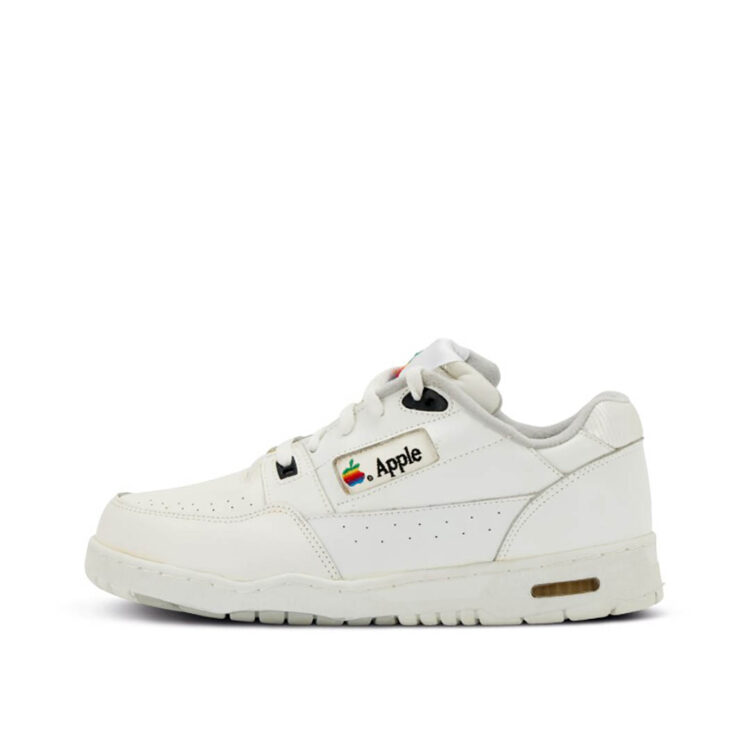 Omega Sports Apple Computer Sneakers via Sotheby's