President Trump earlier this week signed a new executive order prohibiting citizens of six predominantly Muslim countries from entering the United States. These unjust and uncivil restrictions are undoubtedly one of the larger issues facing Muslim men and women, though certainly not in singularity. Muslim women, specifically, endure more than most of us could even fathom. Nike stands in solidarity with women of Muslim countries everywhere with the introduction of its performance "Pro Hijab."
Designed to "inspire more women and girls" in the Middle East and elsewhere who "face barriers and limited access to sport," the Nike Pro Hijab was conceptualized and produced over the last year and expected to hit Nike Middle Eastern stores in early 2018.
"The Nike Pro Hijab has been a year in the making, but its impetus can be traced much further back to Nike's founding mission, to serve athletes, with the signature addendum: If you have a body, you're an athlete," stated Nike officials in a press release on Tuesday.
The Hijab, traditionally worn by Muslim women in the presence of adult males outside their immediate family, typically covering both their head and chest, here embodies a pull-on design and is crafted in the "most breathable" and stretchy mesh fabric. The stretch material is largely strategic in its implementation; so athletes across all sporting platforms can adjust the Hijab to their liking.
The early designs will debut in dark neutral colors as the behest the athletes. A Swoosh will appear just slightly above the left ear to symbolize "the Hijab's pinnacle performance nature." As each country has its own particular hijab style, the ideal design would need to accommodate variances. The brand also solicited the opinions of advocates and local communities to ensure the design met cultural requirements."
Nike also introduced the Pro Hijab with a commercial narrated by adored Saudi actress Fatima Al-Banawi, ensuring the new product is met with authenticity, and the genuine, local sentiment in which it was created.
Last month, prior to the Pro Hijab announcement this week, Nike launched an ad campaign targeted at Middle Eastern athletes chronicling the challenges Arab women face in sports.
Nike's push to unify the world through sport grows stronger and continues to reach further than ever imagined. None of which, of course, would be possible without women being a paramount fixture in their efforts.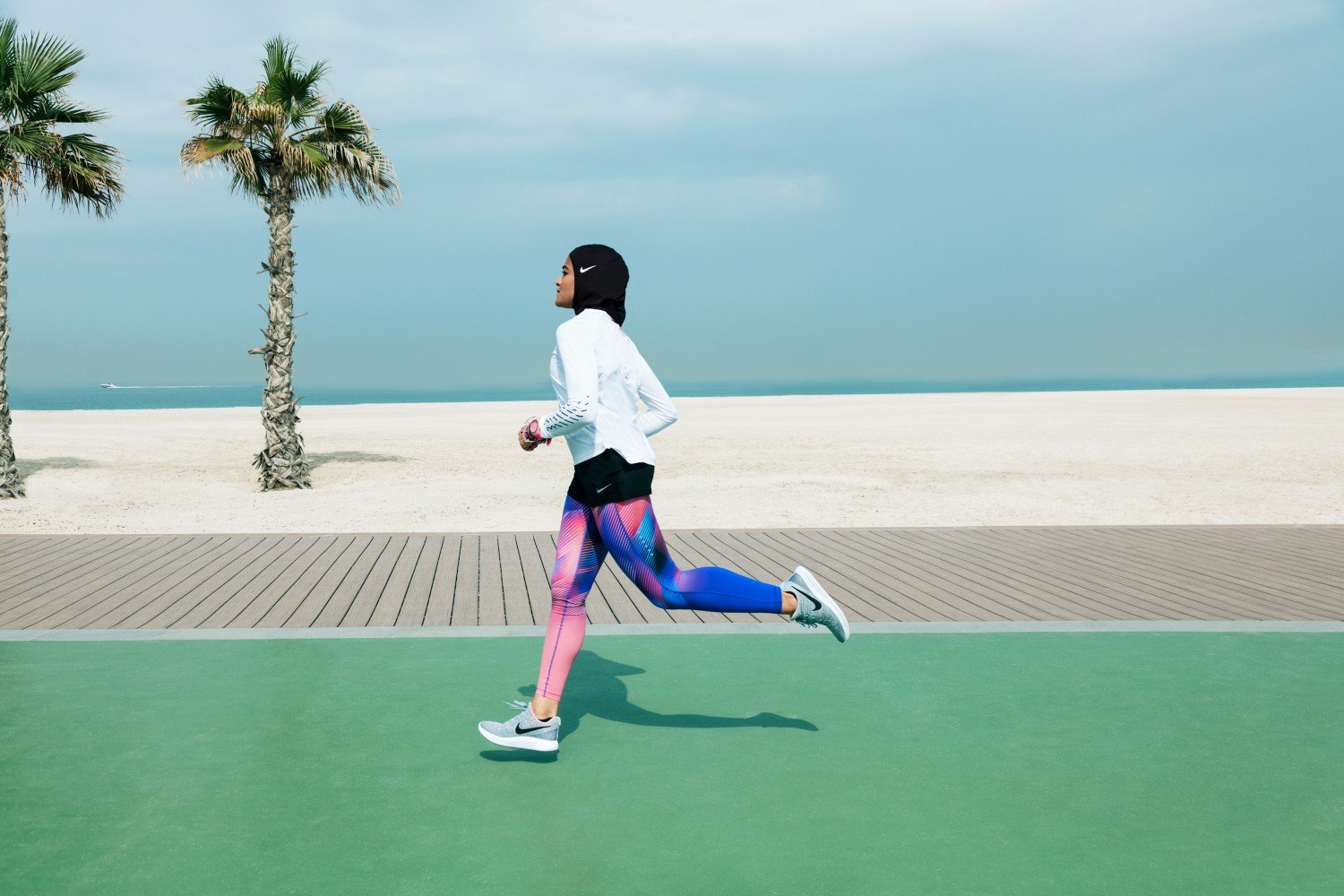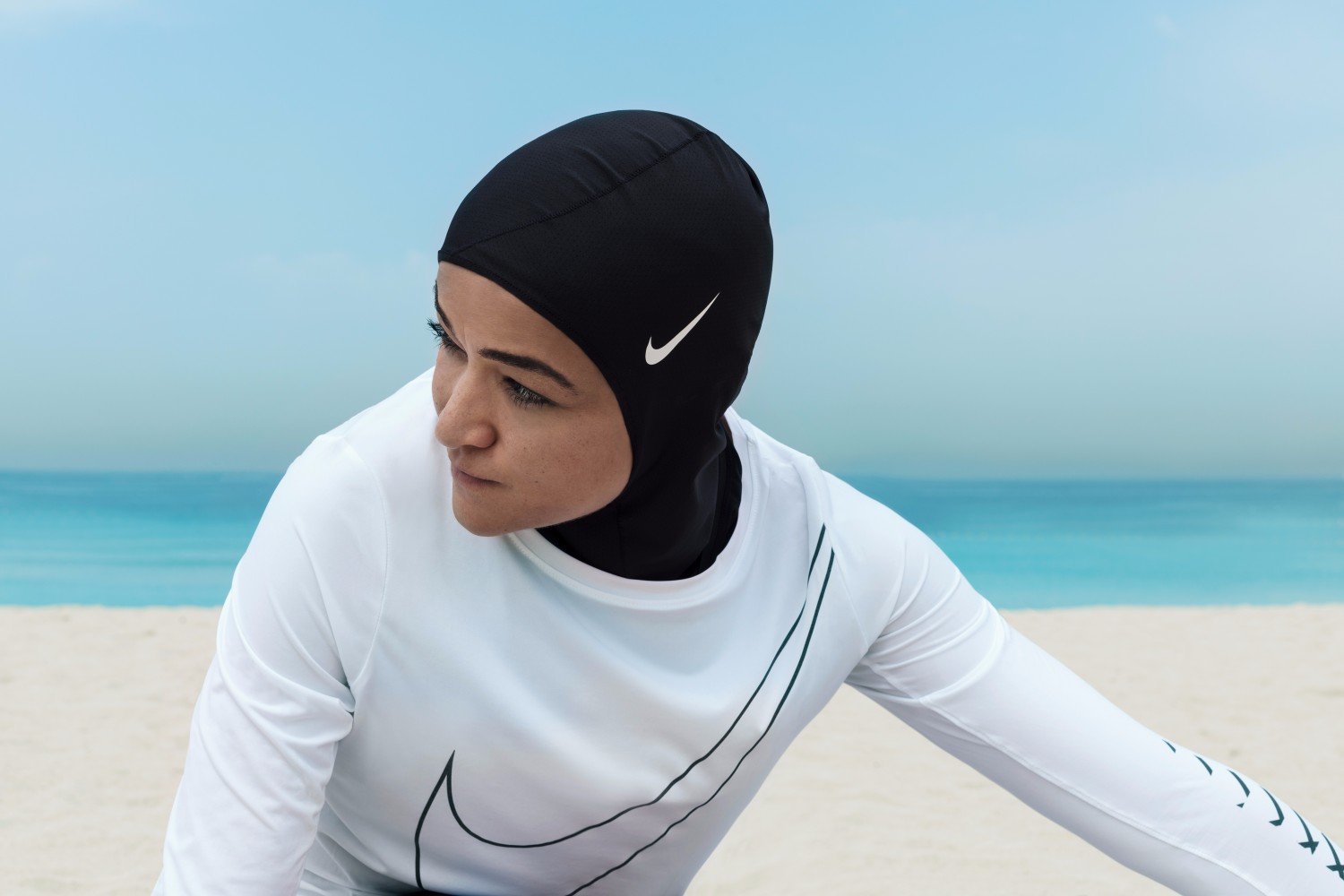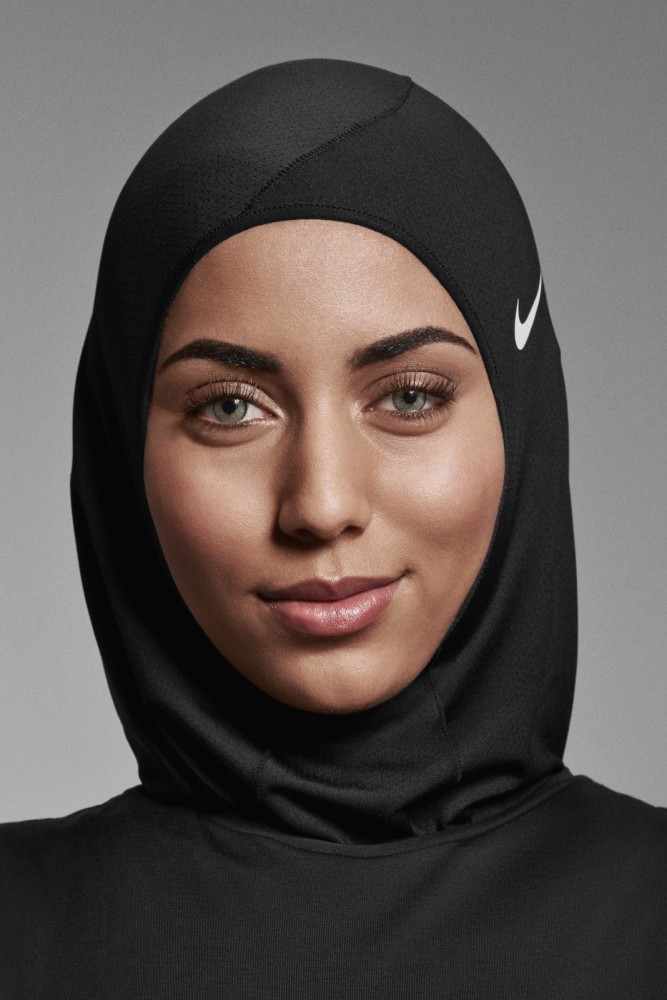 Source: mlive