Since 2004, Nike and the Oregon Health and Sciences University (OHSU) Doernbecher Children's Hospital have teamed up to raise more than $31 million for the hospital.
The annual Doernbecher tradition consists of six OHSU patients creating an entire collection of footwear, apparel, and accessories. For nearly two decades, the Doernbecher Freestyle collection brings the patient's visions, stories, and medical journeys to life with its design, details, hidden messages, vibrant colors, and more.
The 2022 Nike Doernbecher Freestyle collection will be showcased in person at the Portland Art Museum on October 28 after it being held virtually for three years. Those in attendance will have an opportunity to bid on the collection via auction to raise funds for the OHSU Doernbecher Children's Hospital.
The collection will be made available to the public in early 2023 via SNKRS, Nike.com, the Nike app, and select retailers.
Take a detailed look at the collection below. Stay tuned to Nice Kicks and the Sneaker Release Dates page to stay on top of the latest news and upcoming releases.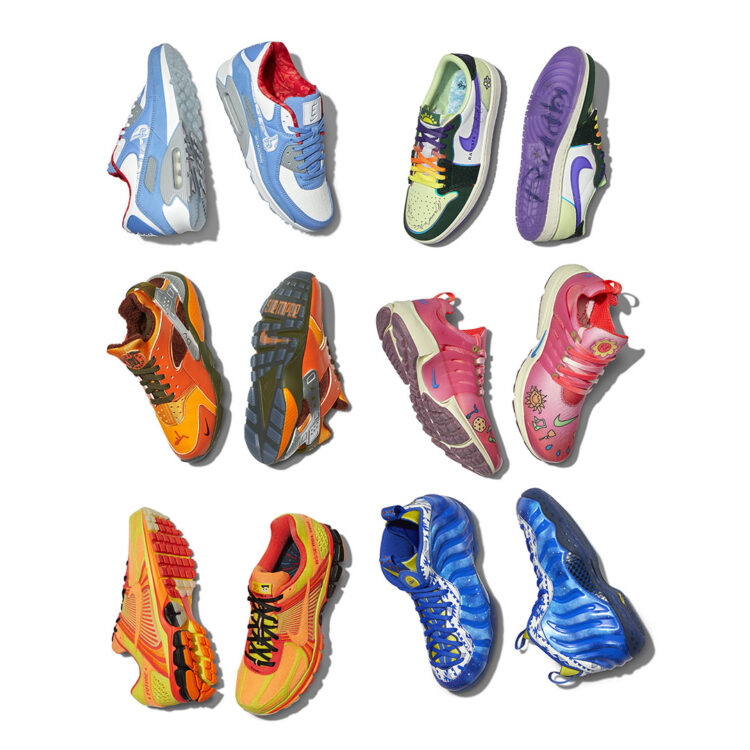 As a proud member of the Klamath Tribes, Coley Miller found plenty of design inspiration within her culture. Her retro hoop shoe features a basket weave graphic that incorporates a quail plume and the Klamath mountains. The night sky graphics are inspired by stargazing with her mother, who donated one of her kidneys to Coley. As for the phrase "ho mas gi" on the outsole, that's a reminder to Just Do It in Coley's Klamath language.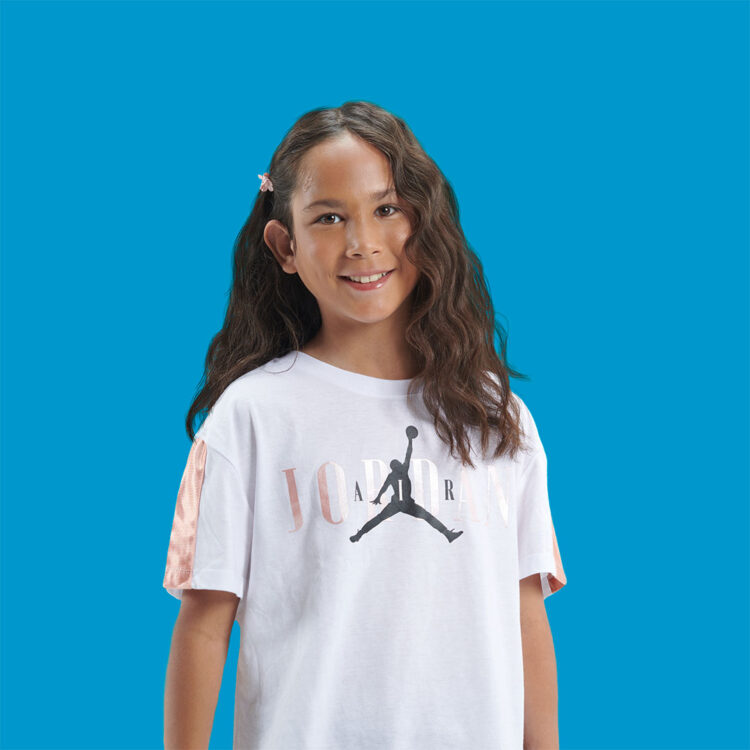 When Dario received a bone marrow transplant seven years ago to treat his leukemia, his body attacked the donor cells, leaving his lungs severely damaged. But throughout it all, this good-natured guy has remained Siempre Fuerte (Always Strong). Dario's shoe is a nod to some of his favorite things in life: oranges, his long-haired plush toy, and creating stick animation for his YouTube channel.
Emerson Harrell is a witty, energetic teen who loves playing video games, watching sports and collecting sneakers (ten pairs and counting!). Now Emerson can add another pair to his prized collection—his own Air Max 90s. They are inspired by his dream of becoming an investor and feature money graphics on the Swoosh. The phrase Bear Down is a shout-out to Emerson's beloved Arizona Wildcats, as well as a rally cry for all of life's challenges.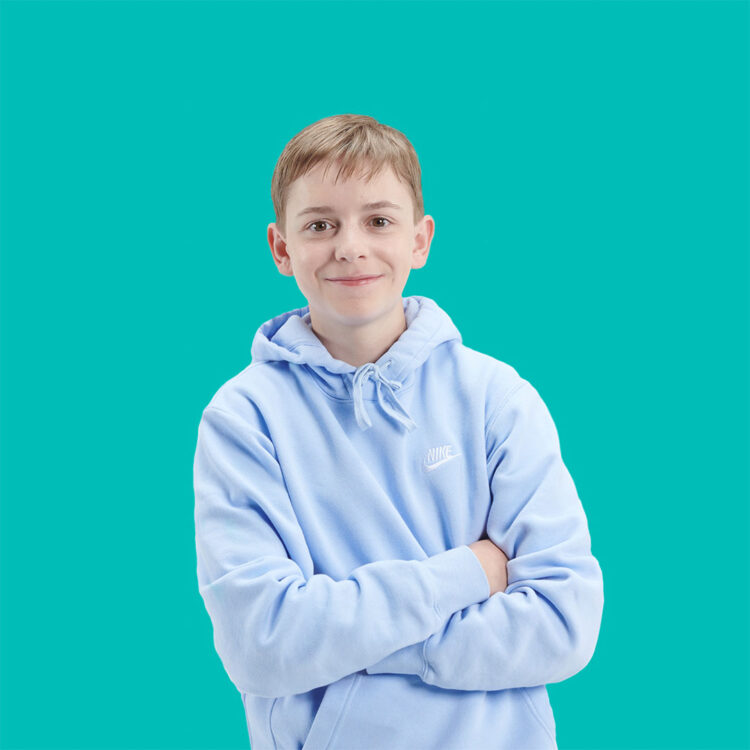 You heard it here first: the future will be assembled by Jaren Heacock. Equal parts energy and ideas, he loves creating, coding and building robots. Jaren's shoe captures his inventive spirit with interchangeable patches and honors his Chinese heritage with dragon-inspired design cues. Look inside the shoe, and you'll find what matters most to Jaren—the names of his siblings.
Get ready to walk on sunshine because Kylee "Cookie" Young's colorful shoe is all about happy vibes. A childhood infection left Kylee paralyzed and unable to speak, but this never-give-up girl knows exactly how to get her message across. Her Nike Air Presto features all the things that bring her joy, like springtime, flowers, and especially cookies.
Riddhi Mahajan is a bright, articulate teen who radiates positivity wherever she goes—and she designed her Air Jordan 1 Lows to do the same. The phrase Brand New Day is a reminder that there's always something to look forward to, while the ombre laces represent a sunrise. Riddhi's eternally positive mindset has already helped her tackle some big goals, like earning a black belt in Tae Kwon Do.