15 years ago today on November 6th, 2004, the Nike Zoom LeBron II released at retail in the famed Black/Crimson colorway.
LeBron's second signature – and the first to feature his name in the title – revived Zoom Air from the OG AZG but upped the ante on padding, styling and strapping.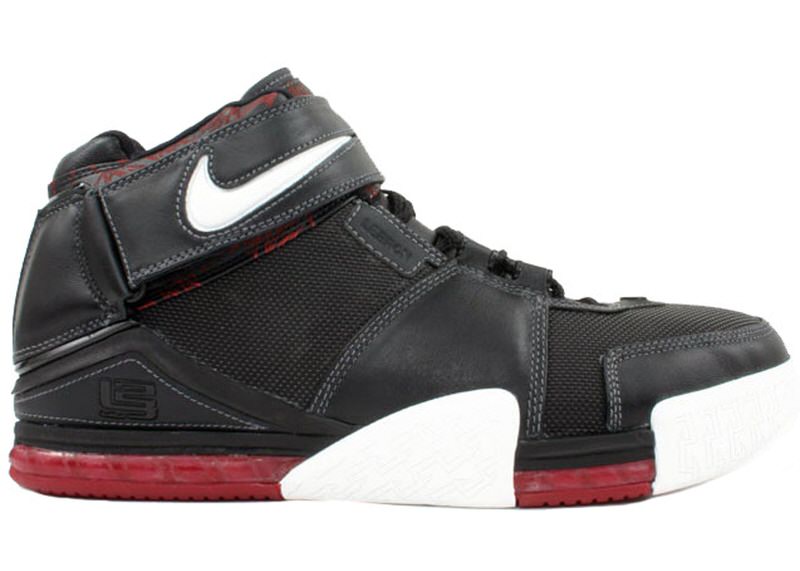 Sporting Zoom Air in caged fashion much like Steve Nash's Zoom Drive of the same season, dual-branded ankle straps almost mirrored LeBron's famed headband in aesthetic while Nike's very-of-the-moment laser etching scored the ankles underneath.
Commercially, LeBrons were still growing on the casual consumer as they did not receive the off-court endorsement or status-symbol steeze that Air Jordans saw from jump. From a performance standpoint? Oh, well that's a whole different story.
Absolutely praised by Professor K – then the absolute word on basketball shoes by far and away – the Kicksology founder gave the LeBron II an A+ in his written review for Sole Collector magazine in 2004, comparing the shoe to the Air Jordan 11 and Star Wars in regards to instant classic appeal and citing no cons on the model.
The biggest strength, as hinted at above, was the evolved use of Zoom Air cushioning. Appearing in bigger and bolder fashion, Max Zoom units featured in caged fashion appeared both in the heel and in the forefoot.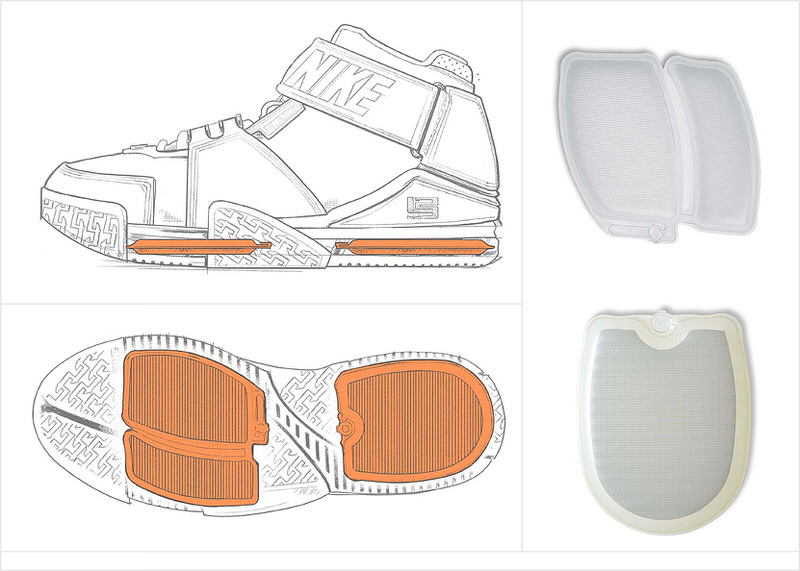 One year in and already an A+ model of his namesake?
Major props for the young king who debuted his sophomore season shoe prior to his first All-Star campaign in the 2004 Summer Olympics.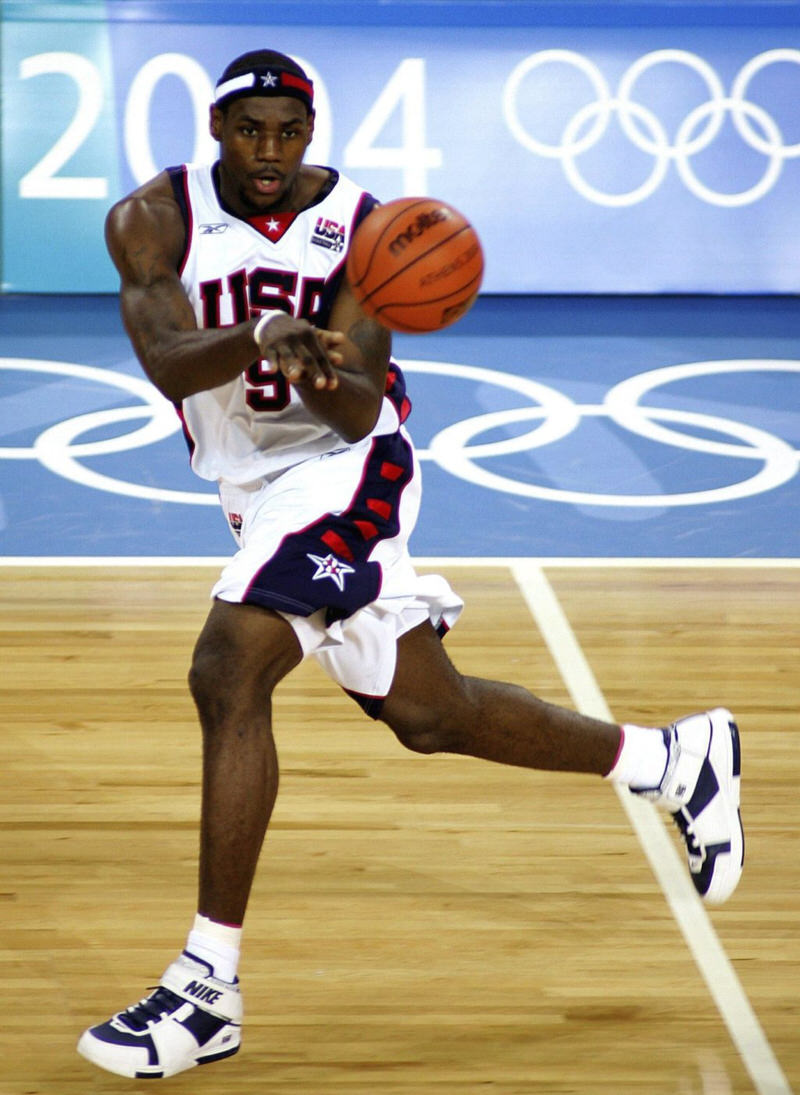 LeBron and his shoes were clearly stock on the rise.
Despite perfect reviews for the LeBron II on the court, things were far from perfect from a PR standpoint off the court.
Though the LeBron II was hailed from a technical standpoint it proved controversial in a marketing sense.
The shoe's Chamber of Fear ad campaign was genius in origin but an oversight in affect. Funnily placing LeBron in a Bruce Lee type role where he battled his pending challenges and demons in kung-fu flick style spoof commercials, the concept was well-executed but caused international controversy.
Banned in China, the spot was said to not uphold "national dignity" and "interest and respect" to that of the communist country.
China's State Administration for Radio, Film and Television stated that the commercial went "against rules that require ads not to contain content that blasphemes national practices and cultures" and that it "received an indignant response from Chinese viewers."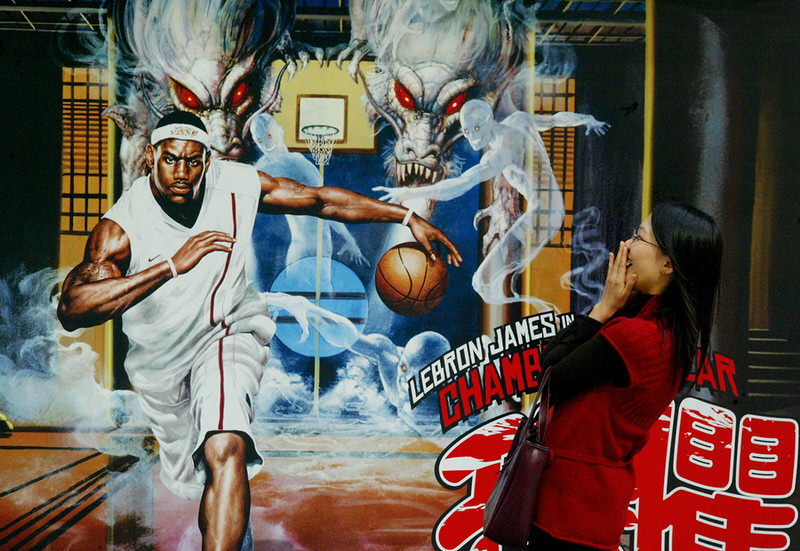 Only 19-years of age, LeBron was sincere and poised when the ban and controversy hit, noting the commercial was made for kids and already mindful of how excited he was to go to Beijing for 2008 Summer Olympics that were still four years away.
Recent history shows that LeBron has continually showed love to his Chinese fan base, popping up for Nike Tours and camps. Just the same, recent controversy surrounding the Far East country and the NBA also confirms that politics remain very different across countries.
Though the commercial may have been banned in China, the shoe's campaign itself proves memorable domestically beyond TV ads.
Hosting an interactive, video-game style website, fans could attempt to beat the Chamber of Fear in an online game to win free Baller bands and promotional posters.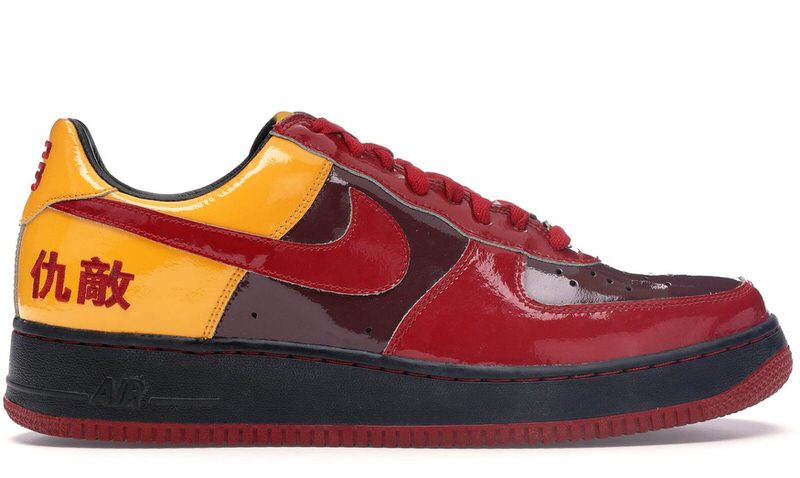 On court kicks aside, the LeBron II's Chamber of Fear concept rolled over to thematic, limited launch Air Force 1 Lows.
Patent leather styling and contrasting panelling made each pair a standout that still serve as collectibles across colorways.
Fifteen years later, the Zoom LeBron II is yet to receive the retro treatment.
Still, players from PJ Tucker to Jeff Teague have broken out OGs on court and LeBron has even laced PEs off of it.
Skipped over between the AZG and LeBron III in the re-release cycle, will we see these eventually come back?
We sure hope so.