Today, Jay Z & Kanye West's Watch the Throne album turns 8.
Said to have been produced in very, very limited numbers in Holiday of 2011, a Gold Nike LeBron 9 "Watch the Throne" Sample is seen at GOAT.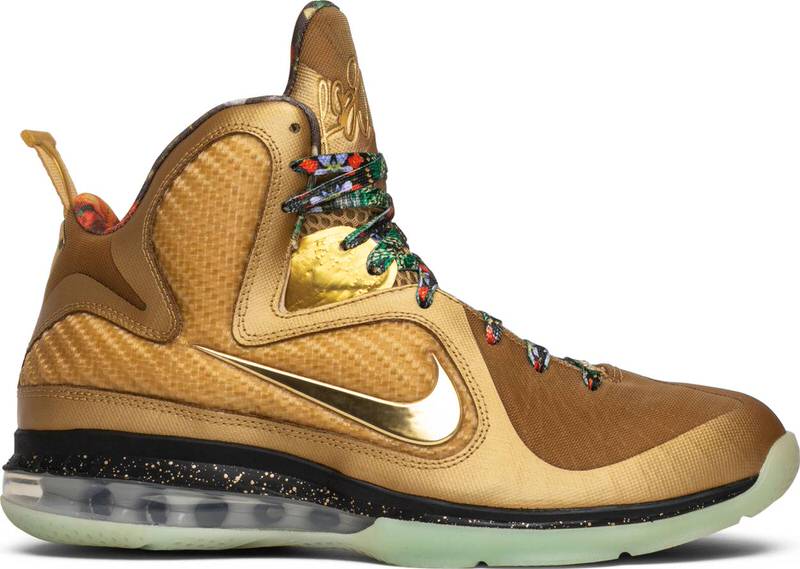 Trending and topical thanks to the Nike LeBron 16 "Watch the Throne" All Star 2019 launch, this gold pair of 9s matches the album's Riccardo Tisci directed album art even better than LeBron's pair leaving us to wonder if Nike would ever release the gold joints or riff off this rendition for a #LeBronWatch 16.
For now, peep the shoe in all its glory below.