Say what you want, but the Nike Air Max LeBron 7 was the first King James signature that mattered to the masses.
Yes, the Air Zoom Generation was a dynamite debut. Yes, the Zoom LeBron IV brought back Foamposite. But no, neither pair mattered as much on the court and off the court at their time of drop as the LeBron 7.
Making Air Max relevant in modern basketball for the first time in a decade, the LeBron 7 pushed visible Air back to the forefront of Nike as a whole. Funny as after all visible Air and signature basketball shoes are what made Nike the IT brand all along.
From a business standpoint, the LeBron 7 achieved its overarching goal of being relevant in game and with denim while its tech trickle down brought interest, awareness and price point affirmation to both Flywire and Visible Air.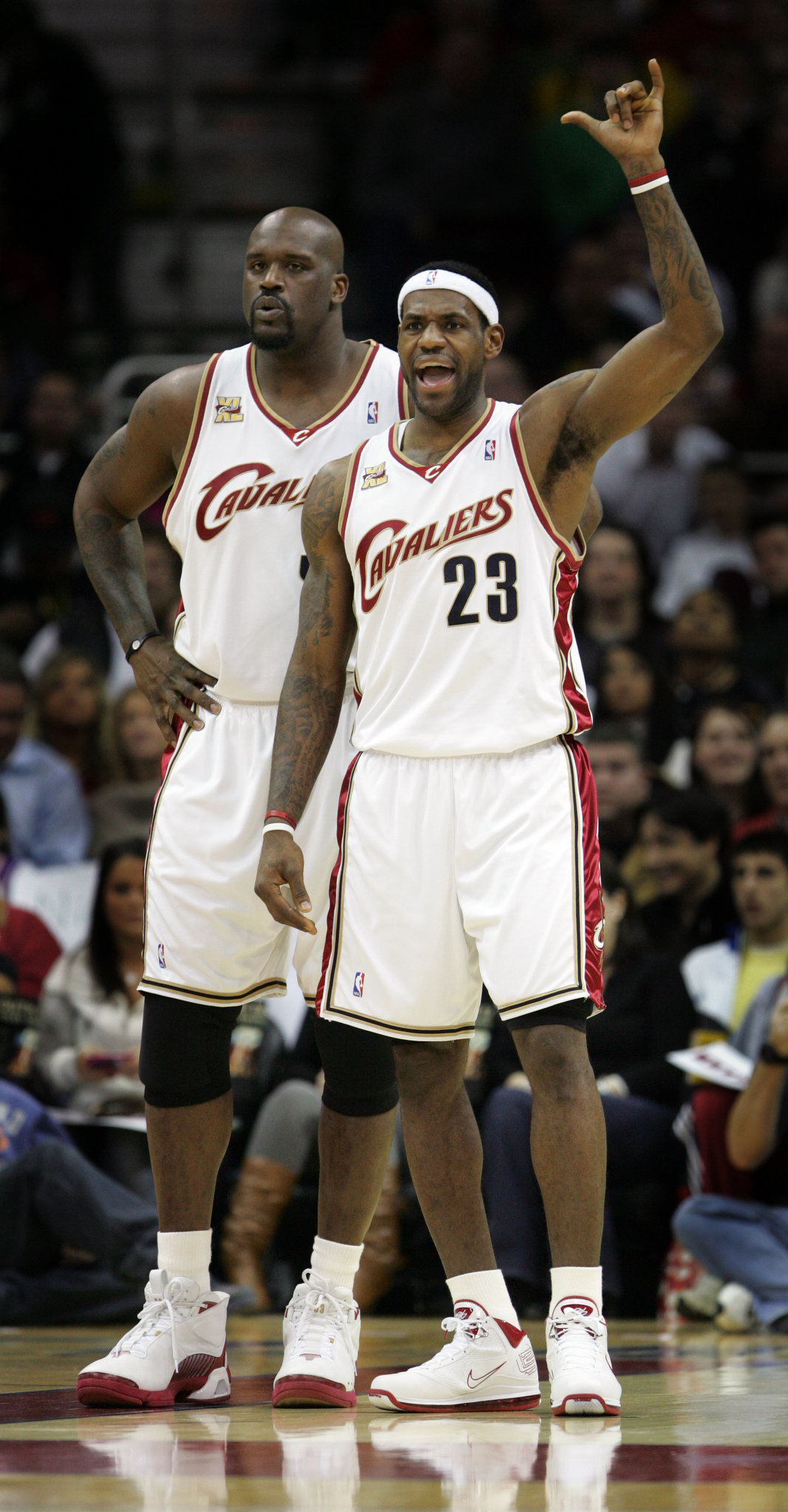 With news this week that the "Red Carpet" Air Max LeBron 7 will return this fall, we detail the shoe that made Air Max matter in a modern sense and brought Brons into the casual wear and collector space.
Peep the LeBron 7 colorways that both mattered most and that we want retroed most on the anniversary on the shoe's OG launch.
Dunkman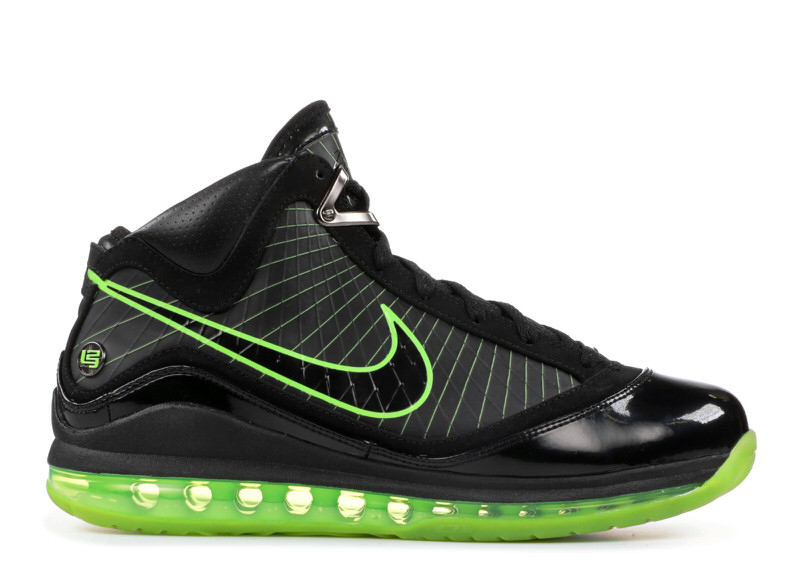 + While "South Beach" 8s took the LeBron line to a whole new level, the "Dunkman" theme is the longest lasting and most important LeBron theme not tied to a city or a team
+ Hitting its peak on the LeBron 7 when volt was becoming the it hue for Nike, these carried the LeBron line into a new space of cultural and casual steeze
Hardwood Classic
+ The 2009-10 season saw few throwbacks off court but many on it. The Hardwood Classic LeBron 7s paid homage to the jerseys worn by Mark Price and Ron Harper
+ Super close in shade to that of the Knicks, these heated up expectations as LeBron approached free agency
Heroes Pack – Michael Jordan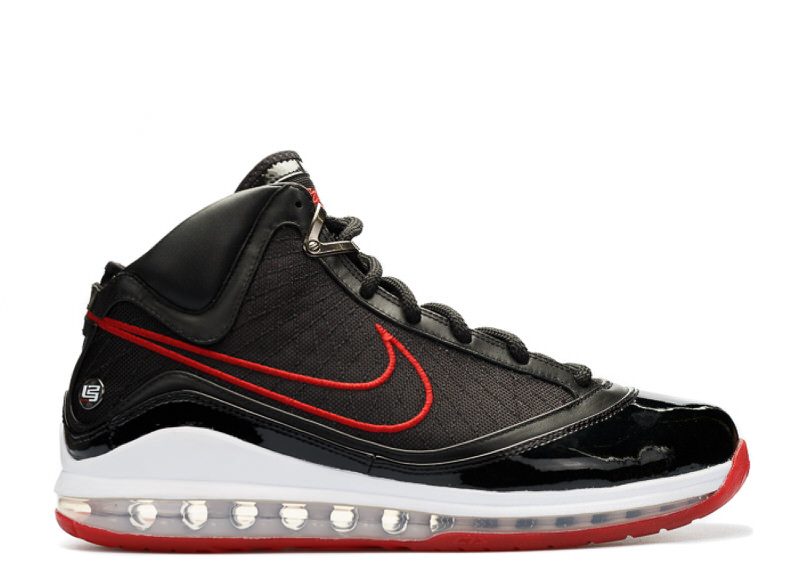 + The Heroes Pack LeBron 7 "Michael Jordan" got right in front of the AJ 11 comparisons by sporting a "Playoff" palette in regards to materials and tone placement
+ The best part? The OG 11 herringbone pattern was printed on the outsole
Heroes Pack – Deion Sanders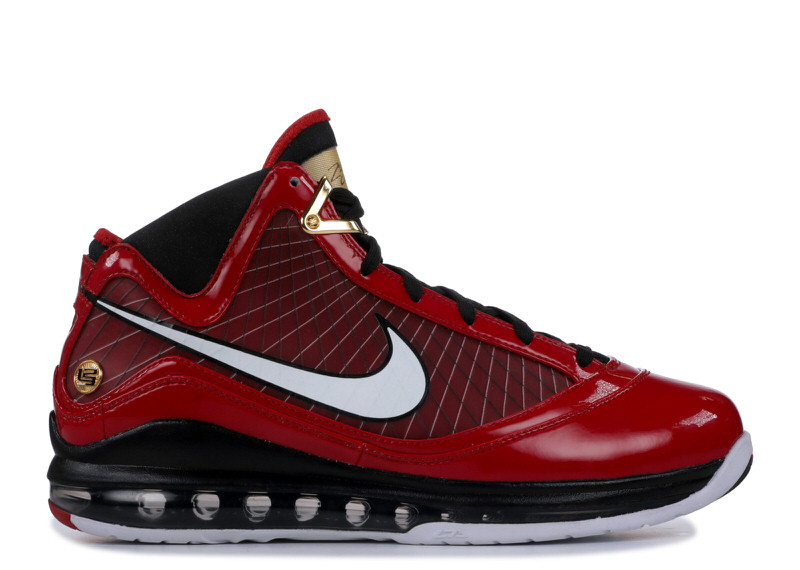 + Long before King James paid homage to Prime Time with the #LeBronWatch series, he did so with the Heroes Pack 7s
+ This Diamond Turf take was extra tough thanks to shiny red leather and gold accents
Heroes Pack – Penny Hardaway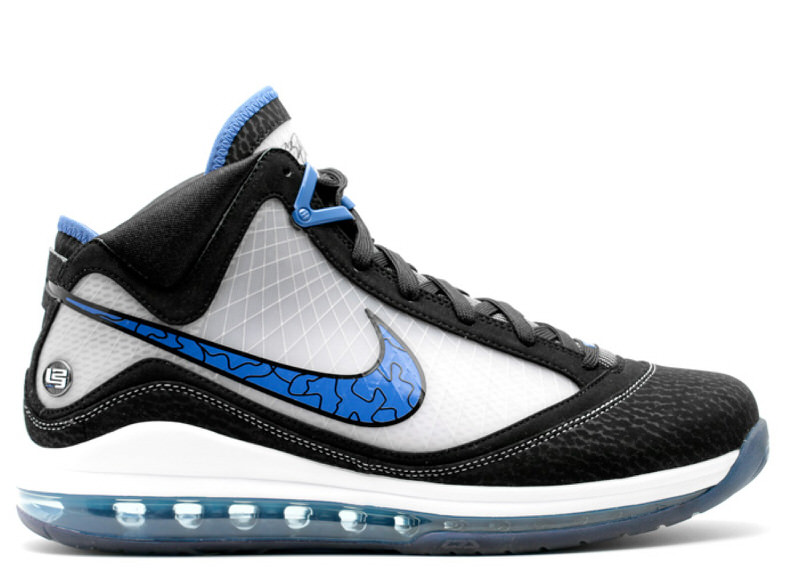 + LeBron is most often compared to Mike, but Penny Hardaway was the athletic point-forward who changed the game before the King arrived
+ Inspired by the Air Penny Max 1, this shoe shined with blue Visible Air, Magic tones and a marbled Swoosh
MVP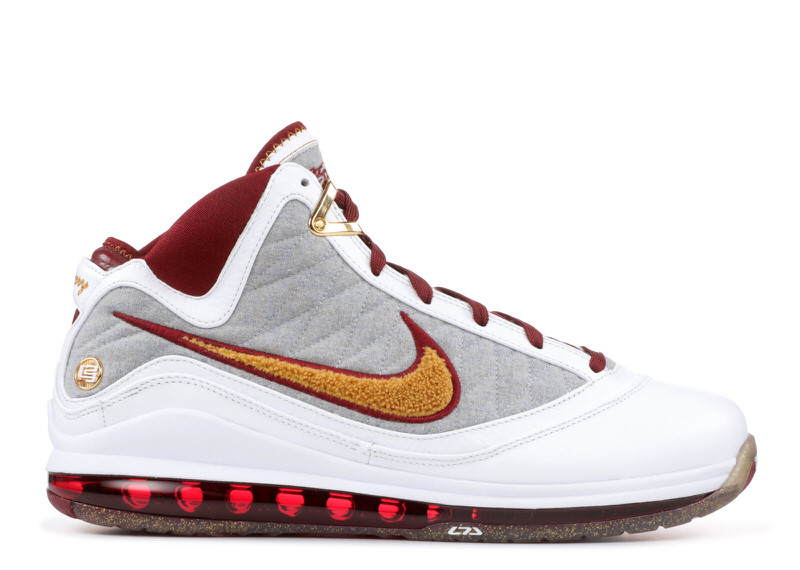 + Back to back before Aubrey made it a diss record, LeBron won his second straight MVP in the LeBron 7
+ This MVPuppets themed colorway made the most of his team tones and comedic commercials
DJ Clark Kent 112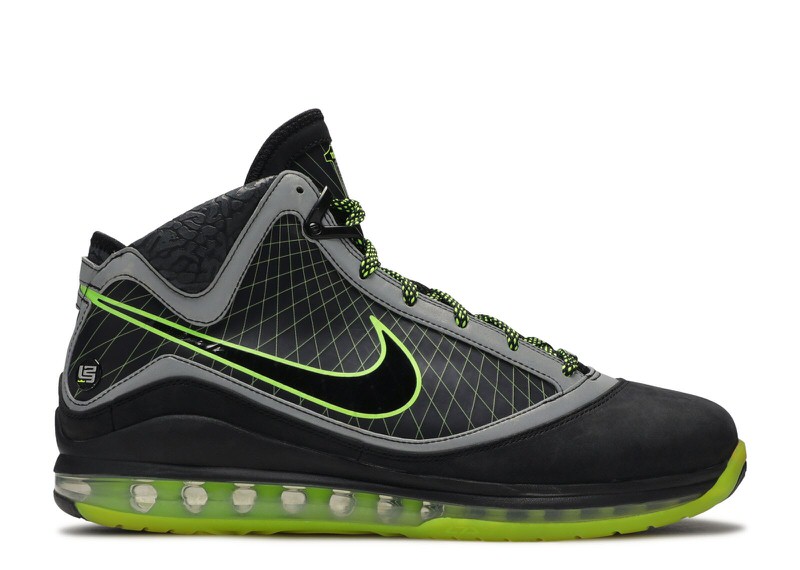 + DJ Clark Kent's Friends & Family work on the LeBron series is best known on the 8 but it appeared prior on the 7
+ The 112 theme hasn't looked bad on a single shoe but one could make a case for it wearing exceptionally well on this LeBron
Hardwood Classics Alternate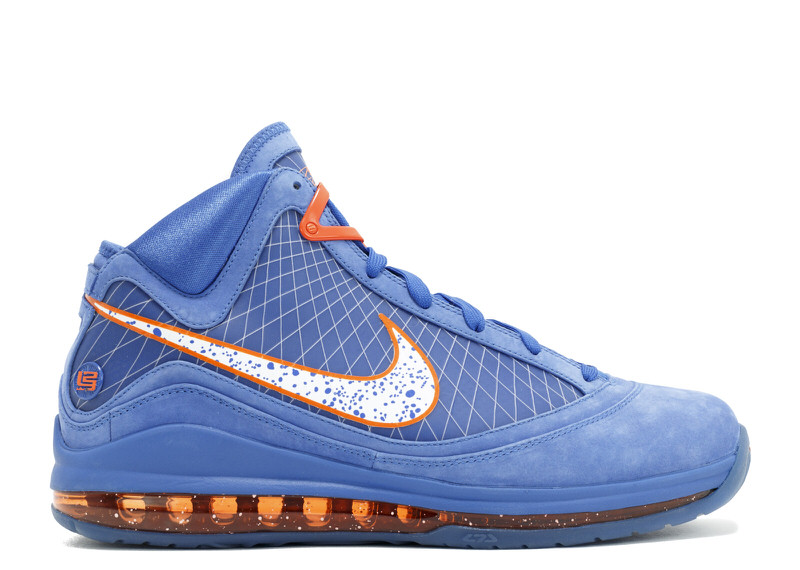 + Super swaggy, the Alternate Hardwood Classic LeBron 7s took on a Smurf style with all-blue suede
+ The speckled Swoosh and midsole even awoke ACG inspiration on this on court colorway
OG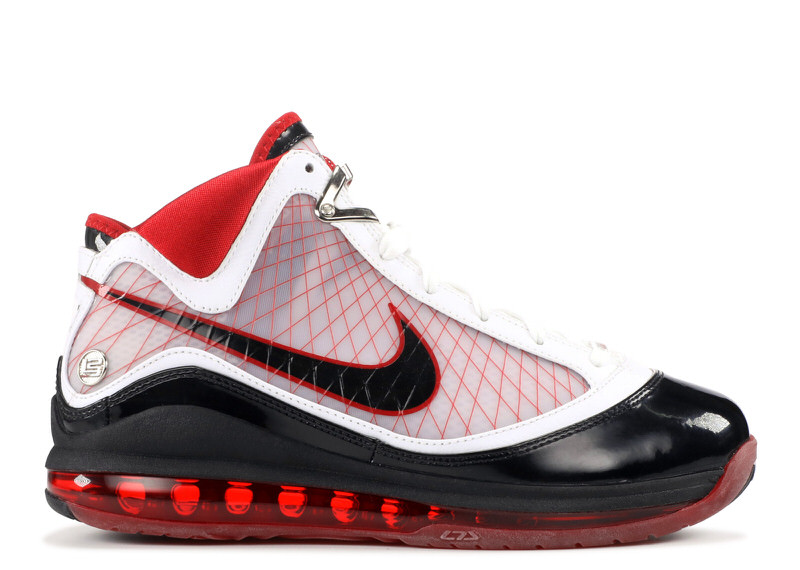 + Rather than riff off Cleveland's somewhat hard to wear wine and cheese hues, LeBron and Nike went straight Chicago on the launch colorway of the LeBron 7
+ A white upper and black patent mudguard conjured comparison to the "Concord" 11s while the top-notch tech was highlighted in red
Cool Grey
+ Design and tech played a major role in the casual crossover of the LeBron 7 but colorways had a heavy hand as well
+ The "Cool Grey" 7s proved a culture centric colorway that was both relatable and attainable
All Black Everything
+ Jay Z is best known for his footwear ventures with Reebok and PUMA, however, he was gifted this very rare LeBron 7 by longtime friend DJ Clark Kent
+ Coinciding with his "Run This Town" call to wardrobe, King James was heavily associated with The Blueprint III rollout including a cameo in the "Death of Autotune" video. Clark, who discovered Jay Z, celebrated his friendship with Hov by creating this special pair
China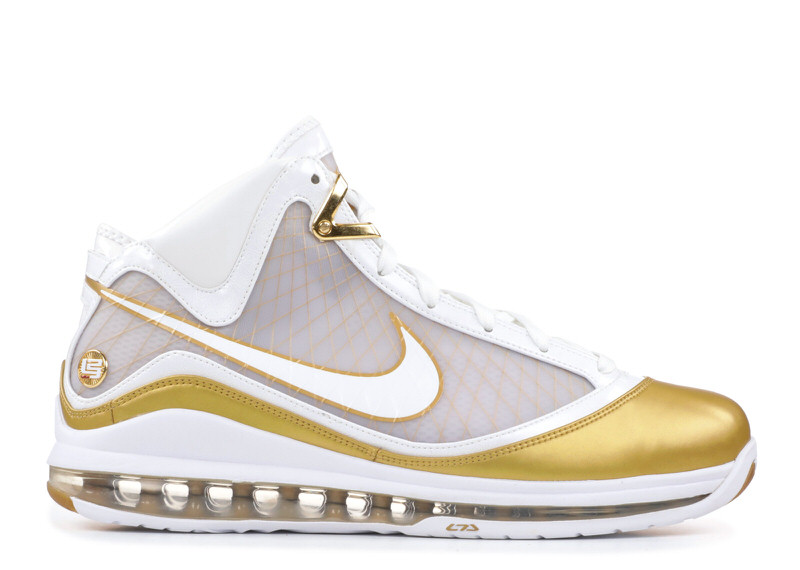 + "China" colorways began on the Nike LeBron III, playing more so to the country colors of red and yellow
+ On the LeBron 7 a "China Moon" theme departed from team spirit with a very regal White/Gold getup
No Flywire Varsity Red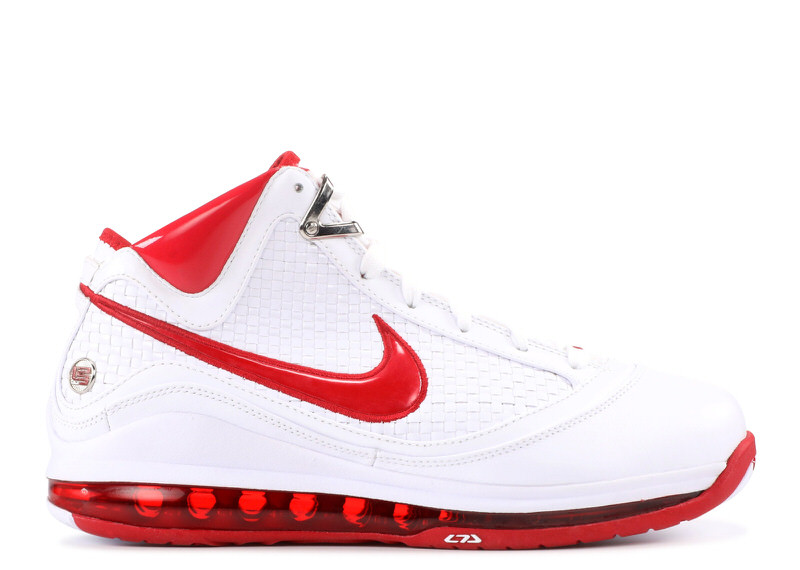 + Flywire was the second biggest calling card on the LeBron 7, but a No Flywire pair offered a still suitable change of pace
+ Ditching the futuristic thread, this pair played with a similar aesthetic to that of the Air Jordan XV
Akron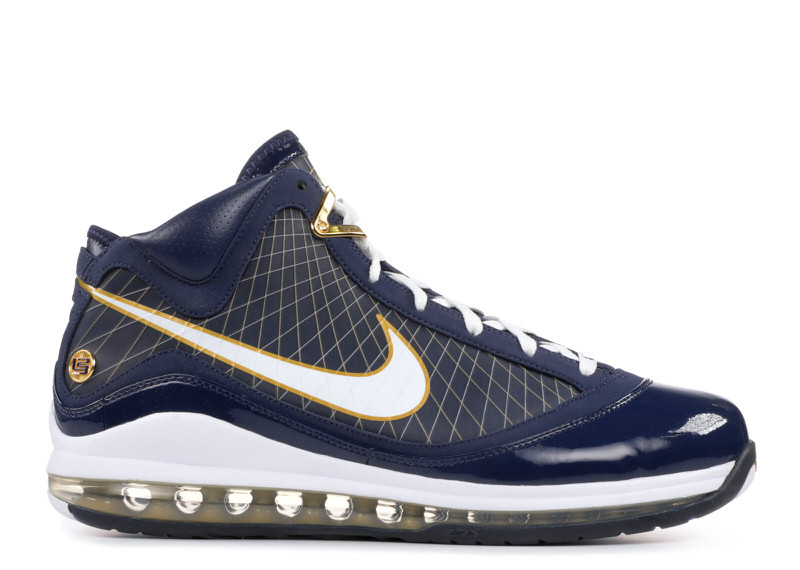 + It's long assumed that LeBron would've gone to Ohio State had he taken the college route, but MAC school Akron was a dark horse
+ Showing love to his hometown college, this colorway couldn't have hurt recruiting
Christ the King
+ LeBron knows hoopers and Queen's Christ the King high school has had plenty
+ From Lamar Odom to Sue Bird, CTK has produced some of the best hoopers NYC has sent to the NBA and WNBA
Black/White-Gold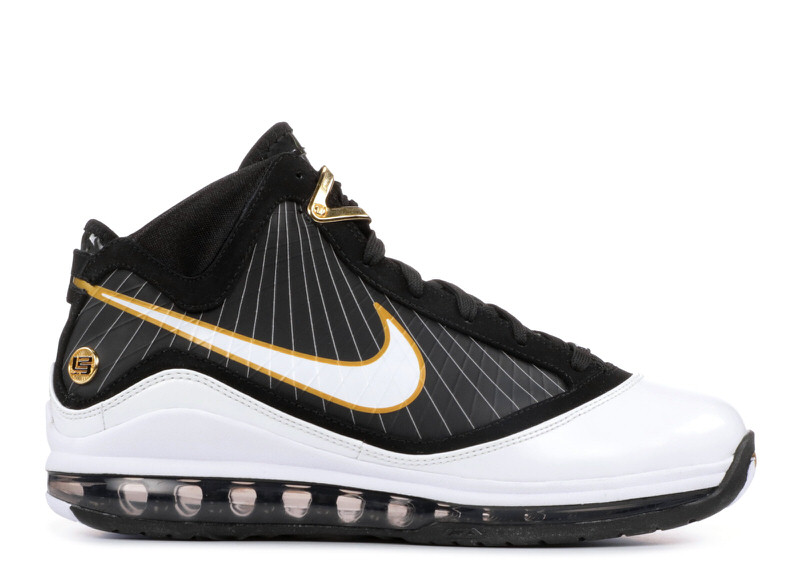 + The Black/White-Gold LeBron 7 might best personify King James' dominance as a hooper and ascent as a mogul off the court
+ Good friend Chris Paul wore AZGs while at Wake Forest but would've definitely laced these had he been in school then
Cavfanatic
+ The wine and cheese Cavs colors don't register worldwide like say Mike's black and red or Kobe's purple and gold. However, they show up big when amplified like this
+ Maybe these could return as an Ohio exclusive?
Diana Taurasi PE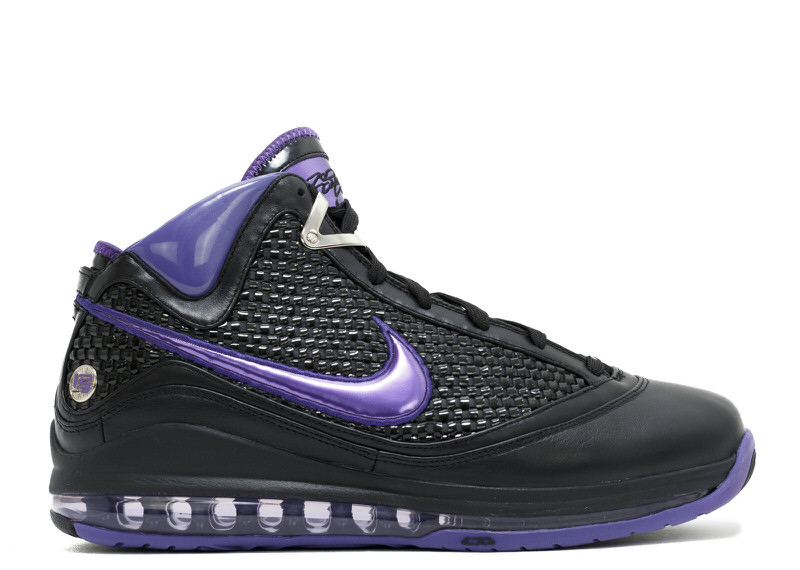 + Diana Taurasi is in many ways the WNBA's LeBron James
+ A student of the game with the tools to score and set up teammates, DT was gifted numerous LeBron PEs over her career to include NFW LeBron 7s
PS Playoff Pack
+ The LeBron 7 was a catalyst for Air Max, but it also helped bring his signature line back in the fold for a formal playoff proper
+ The LeBron 7 PS ditched the Solider line for postseason play, introducing a lighter, Zoom Air assisted version of the 7
Yankees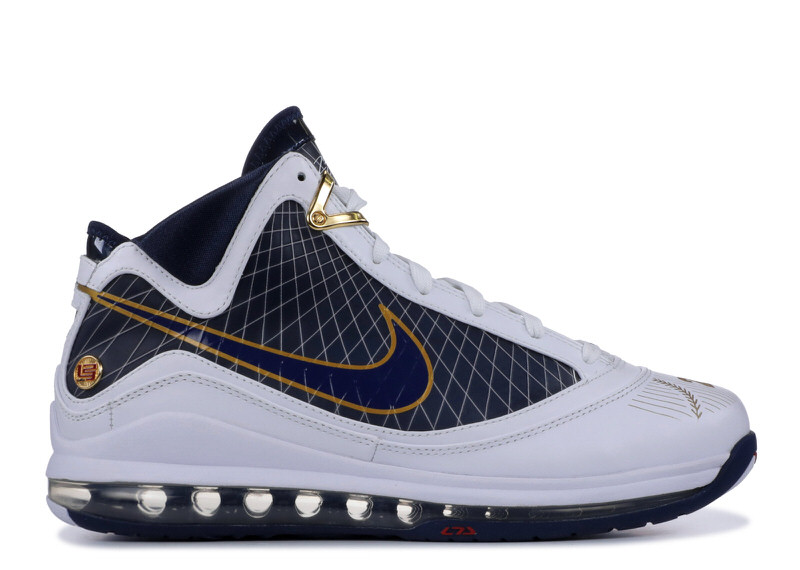 + Whether inspired by Derek Jeter or Jay Z, LeBron is a Yankees fan despite his Ohio roots
+ This celebratory colorway was both limited and lux, playing homage to the Bronx Bombers
Kentucky PE
+ Worn by dancing diaper dandy John Wall, the Kentucky LeBron 7 PE look like what Penny Hardaway would wear if he were still with the Magic
+ You had to be a Wildcat or close to Coach Cal to get these
More Than a Game
+ LeBron's More Than a Game doc gave King James more than just a start in film and the world a posse cut by Drake, Eminem, Kanye and Wayne
+ It also gave us a limited LeBron 7 that the King casual re-rocked in his return to Cleveland last season
Christmas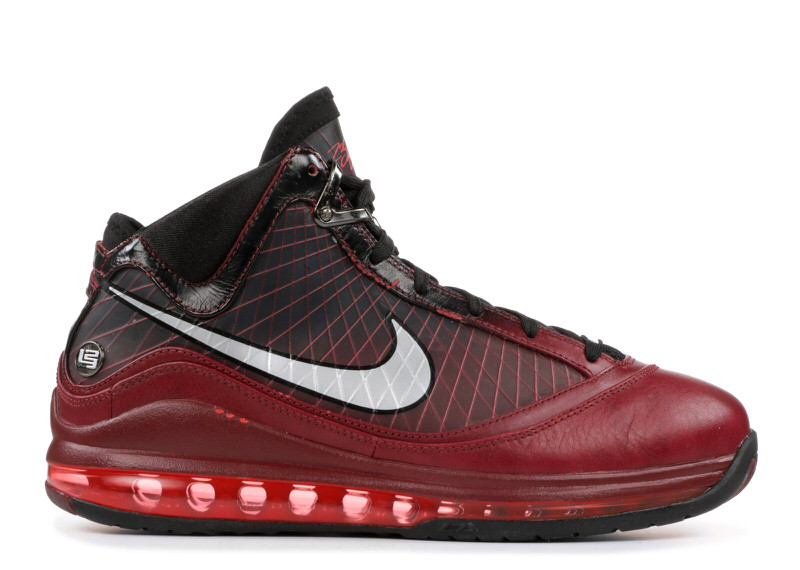 + While Nike laced LeBron with laser-etched Christmas PEs for his rookie year against T-Mac, the LeBron 7 was the first "Christmas" colorway to release at retail in adult sizing
+ Baring a gradient fade and leather mudguard, this holiday colorway has become a vault favorite for current KOC stars
Team Bank Orange
+ The LeBron 7 was the first signature Bron to get the true team bank treatment
+ Electing cool grey bases rather than white, this orange take catered to Cuse and other schools college and high school of the same shade
Team Bank Varsity Red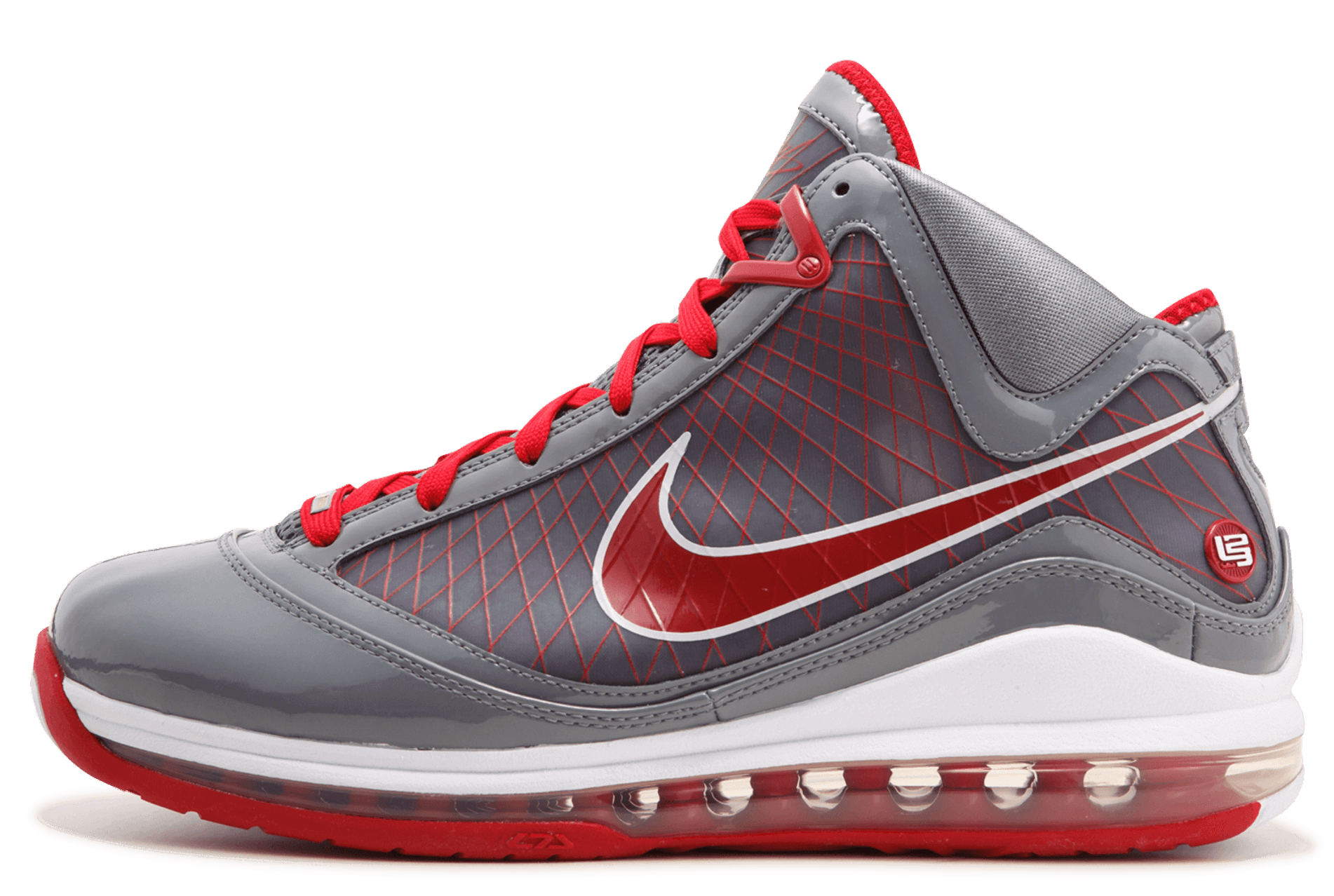 + The team bank takes on the LeBron 7 were more than just Eastbay exclusives as you could cop them at just about any local Foot Locker
+ This Grey/Red rendition had Ohio State written all over it with bigger Buckeyes shelving their Soliders to rock these instead
Hardwood Classic Orange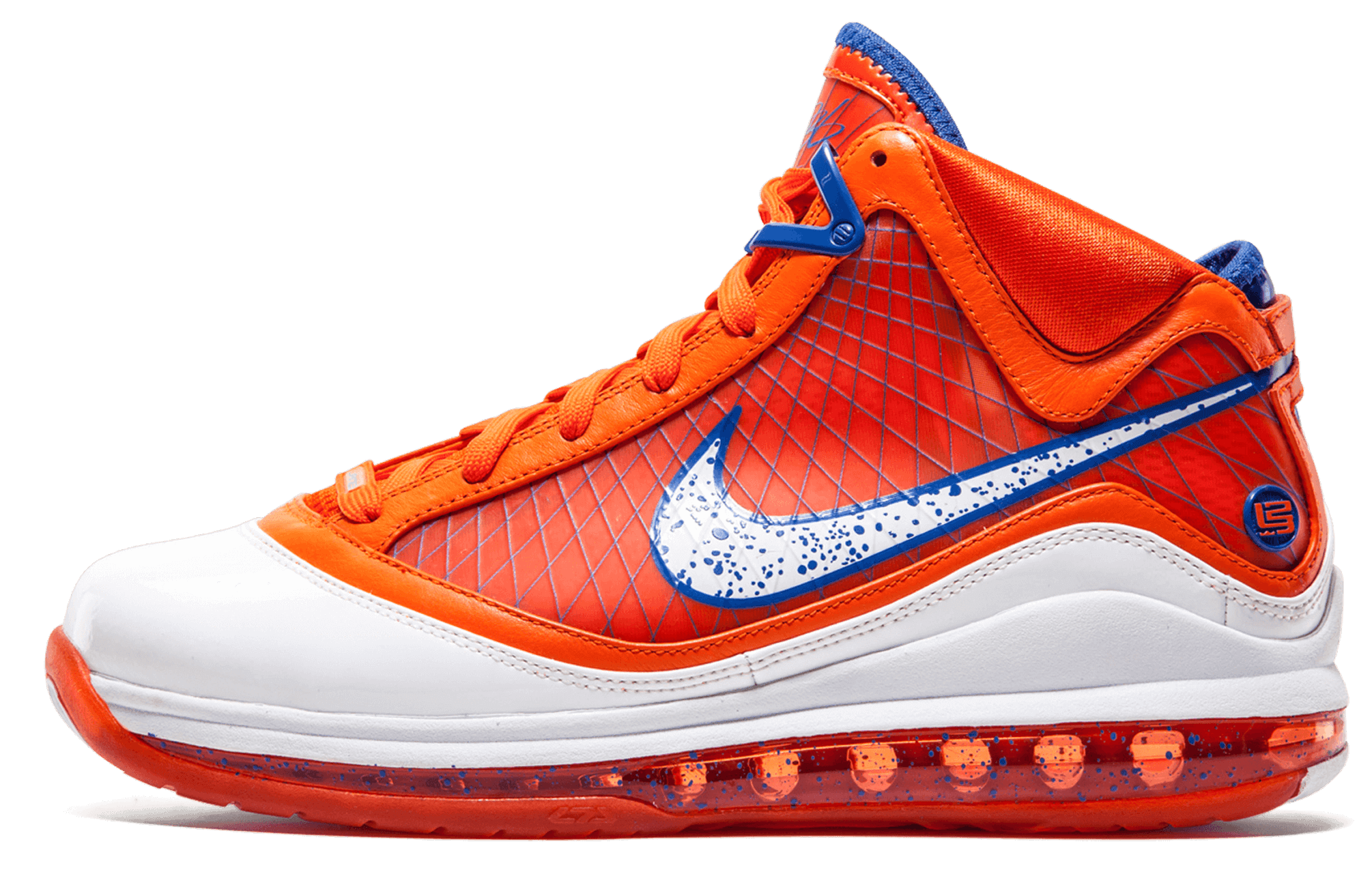 + By now you know there were plenty of Hardwood Classic LeBron 7s
+ The contrast on this pair was money, but were these all just made with Nike hoping he'd go to the Knicks?
Black/Gold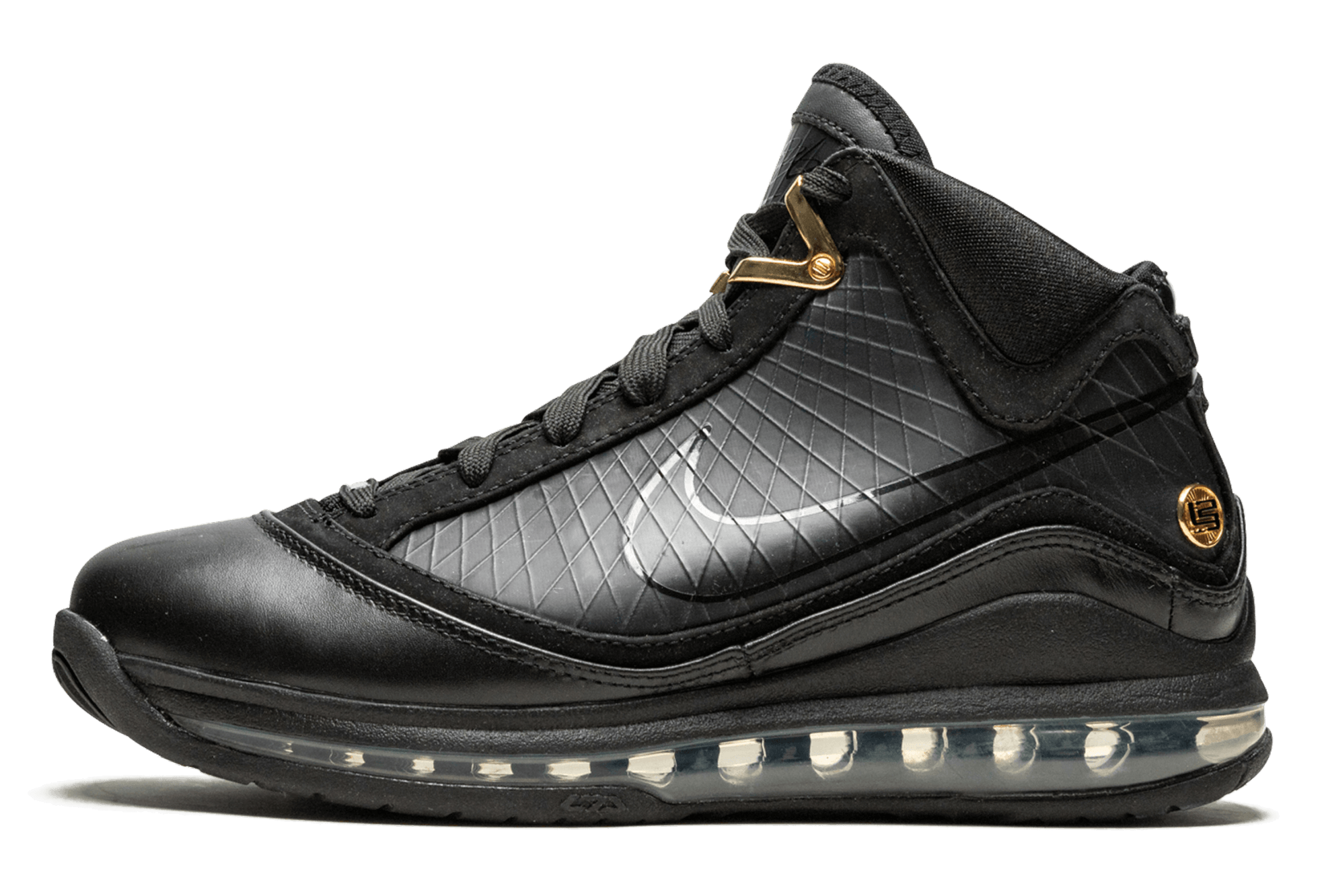 + Despite being very tech heavy, the LeBron 7 crossed over to casual wear with better embrace than any of his prior signatures
+ Smooth black and gold takes like this were dark denim approved in the era of Nike Boots
All-Star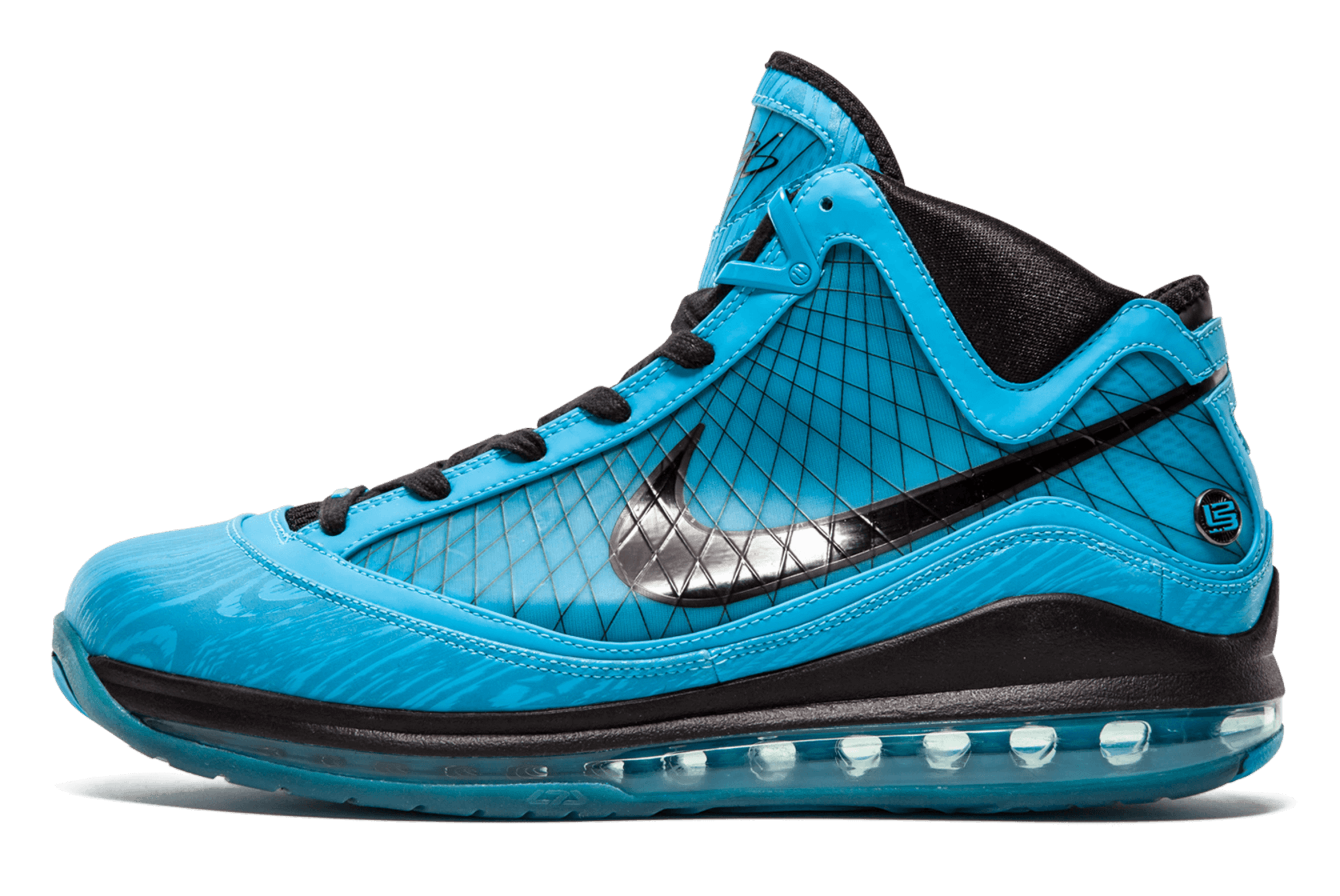 + Super slept-on, the "All-Star" LeBron 7s used the very underrated woodgrain pattern seen on the entire 2010 Nike ASW on-court collection
+ The chlorine blue kicks were worn in a win for LeBron who was the game's leading vote getter