An untimely injury may have kept Kyrie Irving out of the NBA Playoffs this spring, but it hasn't kept the Celtics point guard from staying busy over the summer. While recovering, he's dropped a celebrated flick in Uncle Drew and he's taken on a coaching role of sorts at Team USA's summer session.
Most interesting to footwear fans is that his Nike Kyrie 4 continues to make headlines. While colorways of the cinema and cereal variety have stolen the show, a new pair posted by @gc911 continues the buzz.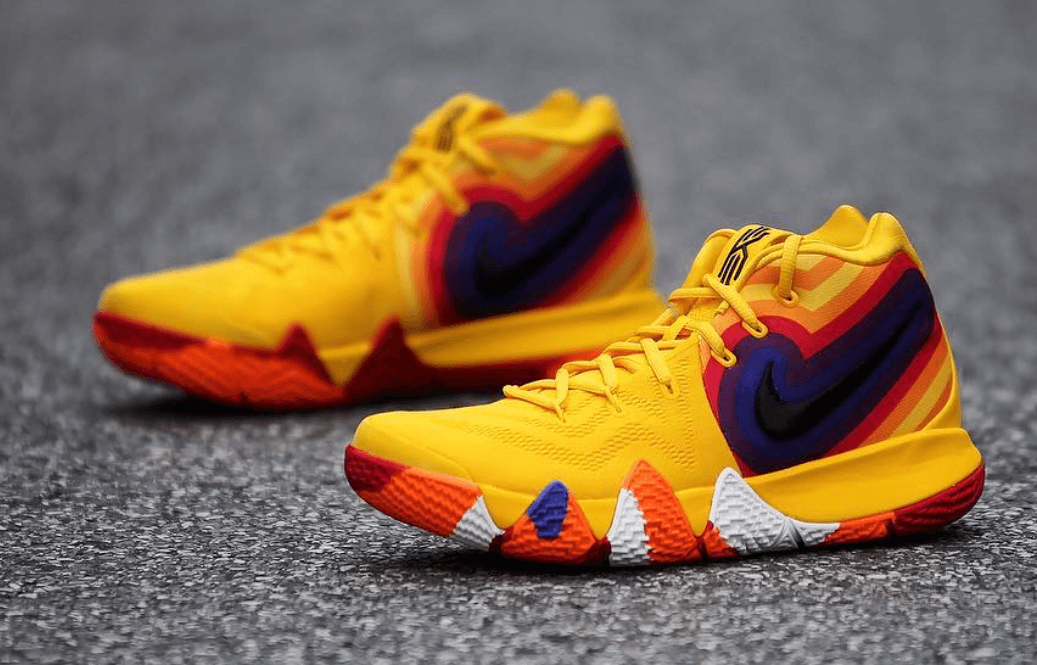 Based in vibrant yellow and set off by hues of the orange, red and purple variety, inspiration is unknown though the color scheme conjures '70s styling and sunset hues.
While nickname and release date are unknown at the moment, preview this pair below.