Recently when we spoke with PJ Tucker, the Texas Longhorn said he's been begging Kevin Durant to retro his sneakers from Nike.
Well Peej, we couldn't agree more.
"I've been begging KD to retro one of his shoes already. I've been working on that." – PJ Tucker
With Kevin Durant now on his 12th signature shoe – the awesome and appropriately named Nike KD 12 – we're all about the line's present greatness but ready to celebrate its dope past.
With the superstar out for the season but headed to Brooklyn, here are the 12 Nike KDs We Want Retroed. Enjoy.
12. Nike KD IV "Easter"
+ Releasing at the height of holiday sneakers, the Nike KD IV "Easter" was a hit upon arrival
+ Sporting a Mint Candy finish, this pastel pair is KD's Sunday best
11. Nike KD III "All-Star"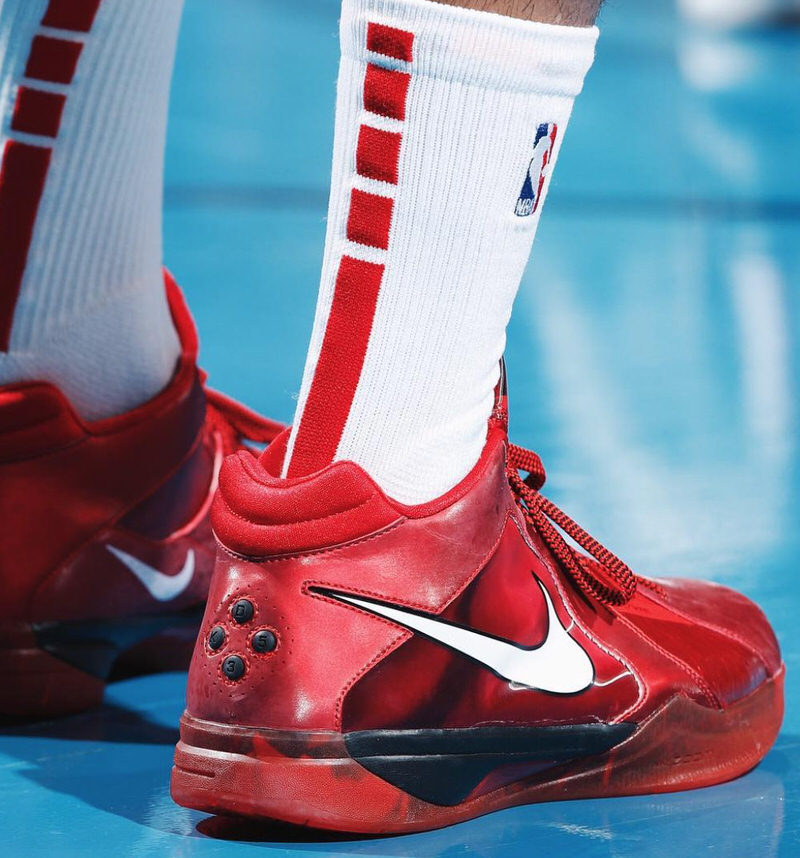 + Radiant red heated up the very-underrated Nike KD III "All Star"
+ Shiny styling and an icy exterior added sizzle to this fire take
10. Nike KD IV "Texas"
+ Laying the foundation for many a Texas take to follow, the KD IV is still the best Longhorn tribute
+ The desert orange and white played better in two-tone fashion than OKC colors ever could
9. Nike KD III "HORSE"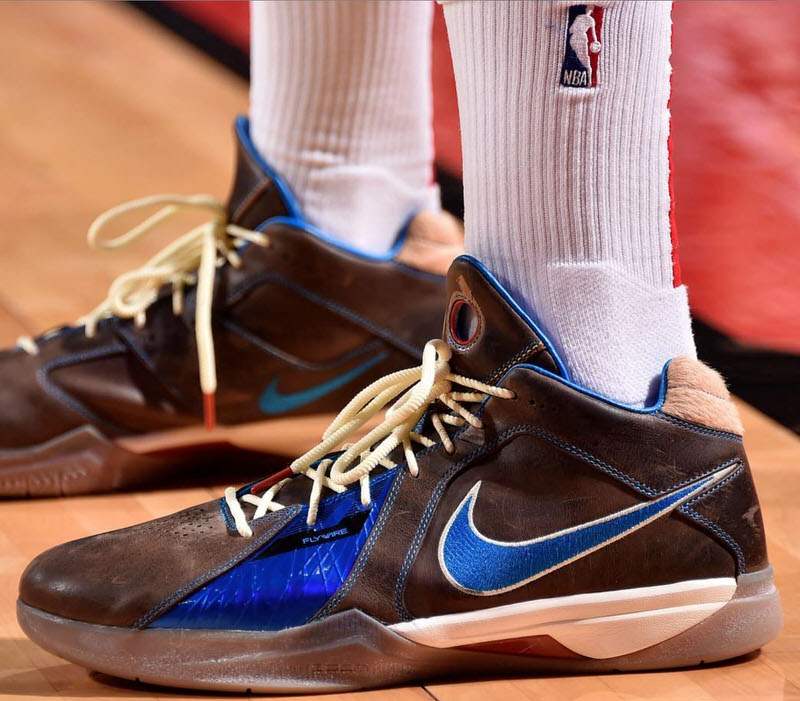 + Worn by KD in All-Star Weekend festivities, the "H-O-R-S-E" PE never released but was tracked down years later by PJ Tucker
+ Premium detailing and thematic styling make this trick shot shoe incredibly tricked out
8. Nike KD IV "Galaxy"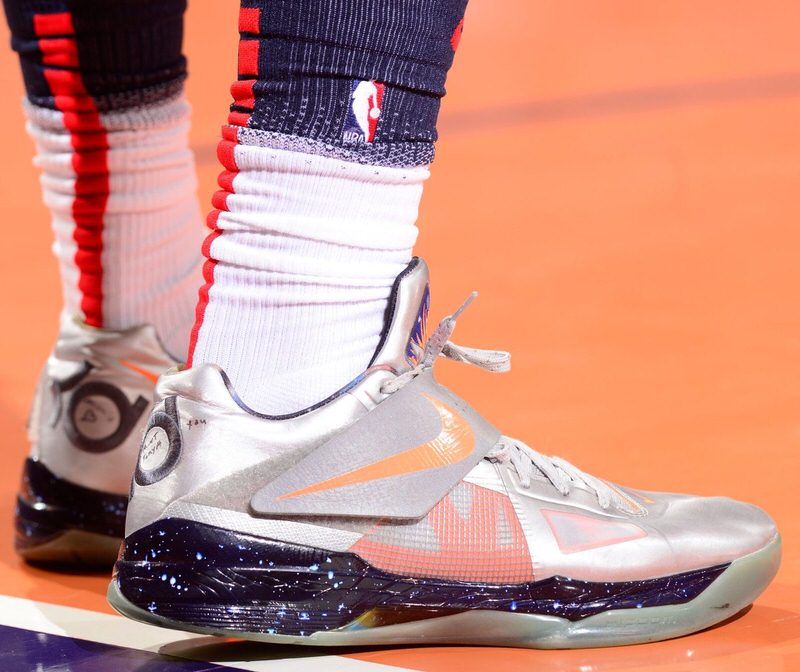 + Outshined by the "Galaxy" Foamposites, the KD IV hailing from the same pack shined in metallic silver
+ Outer-space print, All-Star tongue tagging and orange accents took this colorway to new heights
7. Nike KD II "All-Star"
+ Underrated on and off the court, the Nike KD 2 rocked the ever-popular forefoot strap with Zoom Air cushioning
+ An infrared upper with wood grain accents and clear sole set off the "All Star" installment
6. Nike KD I "Rookie Challenge"
+ When speaking to PJ, the KOC champ suggested the retro series should kick off with the KD 1
+ High in cut, low in price, the affordable introduction was most striking in Durant's bright orange "Rookie Challenge" PE pair
5. Nike KD IV "Black History Month"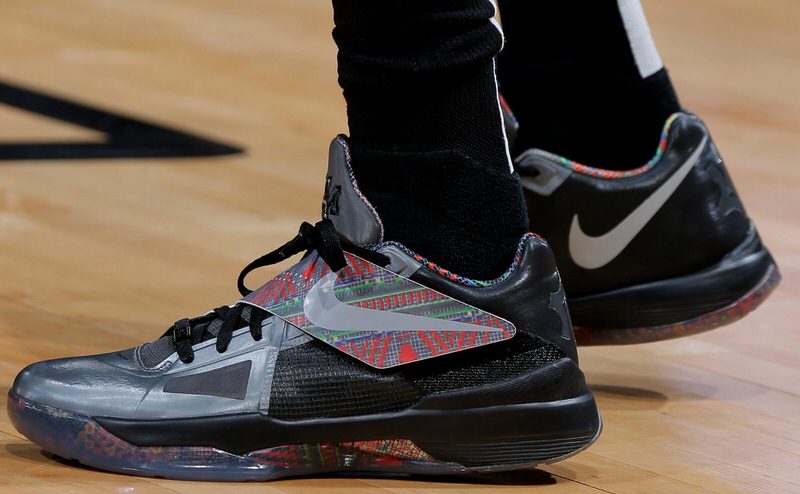 + The Nike KD 4 BHM was part of an all-around excellent Black History Month output from Nike Basketball
+ Celebratory tongue tagging, thematic print and an icy outsole make these a standout in any era
4. Nike KD III "Christmas"
+ Releasing alongside the "Grinch" Kobes and "Christmas" LeBron 8s, the yellow pair in the "Stoplight Christmas" Pack belonged to KD
+ A sleeper of sorts, the shoe has ascended years after its launch
3. Nike KD II "Creamsicle"
+ The "Creamsicle" KD II was the first collectible KD of sorts, bringing reflective orange to his second signature
+ Showing support, his teammates in OKC signed to the Swoosh sported the shoe alongside Durant
2. Nike KD IV "Weatherman"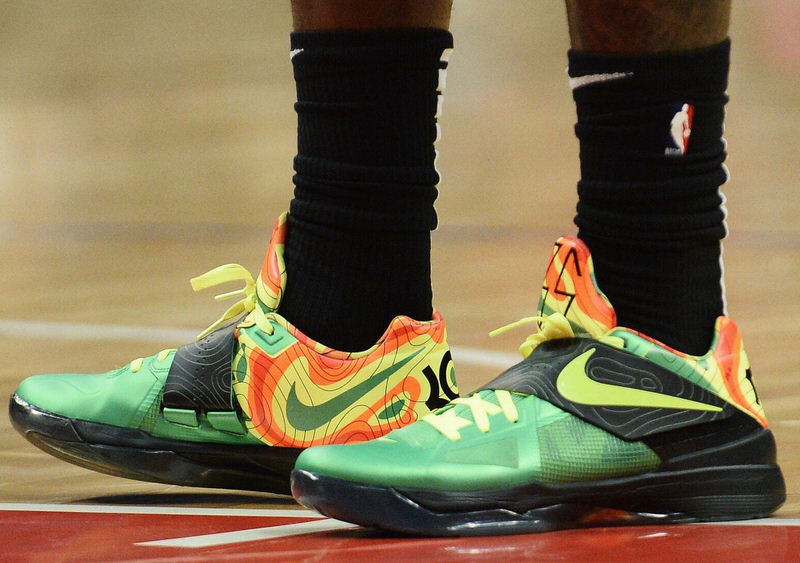 + Igniting the storytelling bug in performance basketball, the "Weatherman" KDs paid tribute to Durant's early dreams of being a TV weatherman
+ The Al Roker rendition was an instant success, still seeing fanfare years later
1. Nike KD IV "Nerf"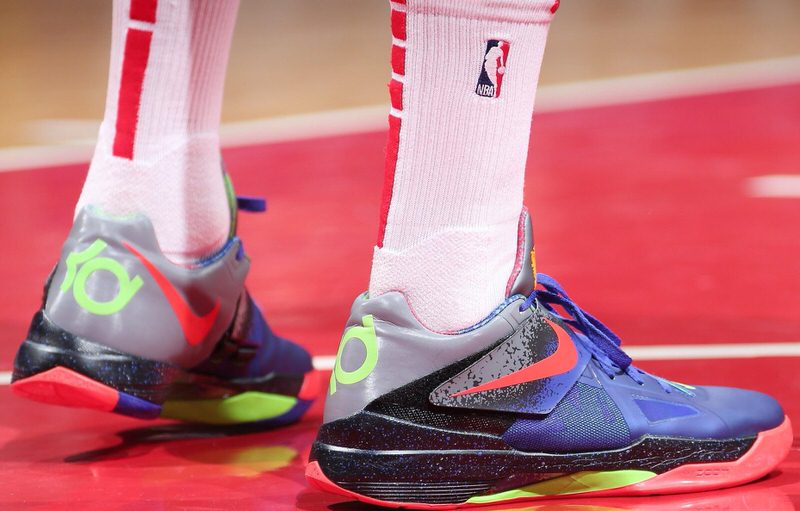 + Nostalgia ultra, the Nike KD 4 "Nerf" set the line ablaze by offering an official collab with the children's sport toy
+ Causing campouts, the "Nerf" KDs brought basketball shoes back to the mainstream of collectible and off-court culture