NikeID History
NikeID was the first of its kind when it was launched in 2000. Nike again revolutionized how we all look at sneakers and how we buy them. For years, Nike would make special colorways for basketball teams so that all players could match. Nike even had special basketball shoes called "Nike Team" shoes that would be released in as many as 18 colorways.
NikeID allowed the average joe to create a custom Nike shoe. The NikeID site would let you choose from different colors and materials, and would even allow you to stitch your name and/or number onto the shoe.
NikeID was an instant success because of how easy it was to use and the price. You could buy today's hottest sneakers on NikeID for only $10 over MSRP, and some are even the same as the MSRP. I guess before you go to the mall and drop $135 on the same 2k4s that 30,000 other people will have, you may want to go online and get something that is truly your own.
The NikeID site has helped out Nike tremendously. With NikeID, Nike executives were able to see what colorways and what colors are popular where in the US. Nike has used NikeID to release specific shoes in specific colorways to areas where they are most popular.
NikeID Studios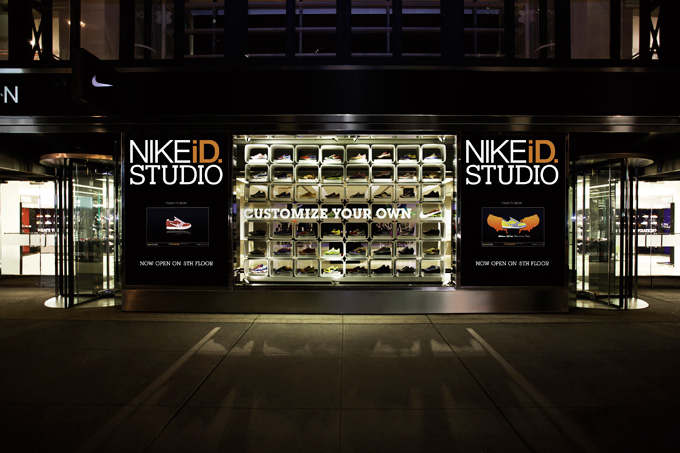 Today, NikeID has left the virtual world a bit and is now in the real world. In NYC, if one is lucky enough to get a NikeID invitation, one can go inside an exclusive NikeID studio and make a custom pair of shoes that are not available online, in colors not available online, and in materials not available on NikeID.com. This is truly a special invitation to get. Many sneakerheads call it the "Golden Ticket" – a term borrowed from Charlie and the Chocolate Factory.
Some of Nike's greatest shoes have been sold on NikeID. These include the NikeID Shox R4, Nike ID Shox BB4, NikeID Dunks, NikeID 2K4s, and the NikeID Air Force Ones. Many sneakerheads are hoping for NikeID for there to be Jordan shoes available on the site. In the meantime, many are stocking up on NikeID gift cards!
NikeID becomes Nike By You
In 2019, Nike rebranded the NikeiD offerings and services as Nike By You. The new page and service in person offers more models, colors, and material options than ever before. You can customize your Nike By You shoes online at nike.com.