In 2017, the Nike Air More Uptempo isn't a basketball shoe — it's a statement shoe. A hot seller in OG, GR and Supreme form: the model has made waves in recent years despite debuting over two decades ago and releasing in retro fashion on numerous occasions to more varied success.
So, why is the pronounced Pippen pop-culture phenomenon so hot right now? We're honestly not sure, but we can tell you how it got here. From its hardwood birth to upcoming iterations, get a complete history of the Nike Air More Uptempo.
1996
Black/White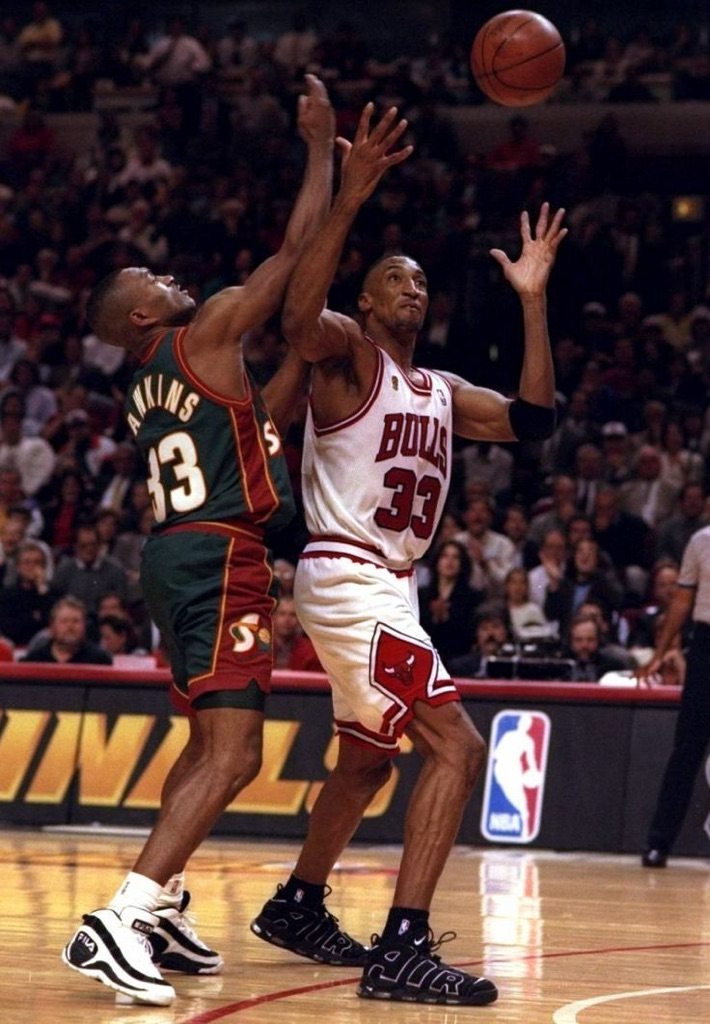 Release Date: 1996
A hit on the hardwood and in Hollywood, the Nike Air More Uptempo was made famous on court by Scottie Pippen while also seeing pop culture endorsement from Brendan Frasier in George of the Jungle.
The bold study in branding was a case of perfect timing as Air cushioning was beginning to see full-length feature and Pip was making history with the 72-10 Chicago Bulls. From a trend standpoint, the shoe was merched with Nike's black and white basketball socks which proved a hit even after the Fab 5 in an era where people still wanted to dress like hoopers regardless if they played ball or not.
"Olympic"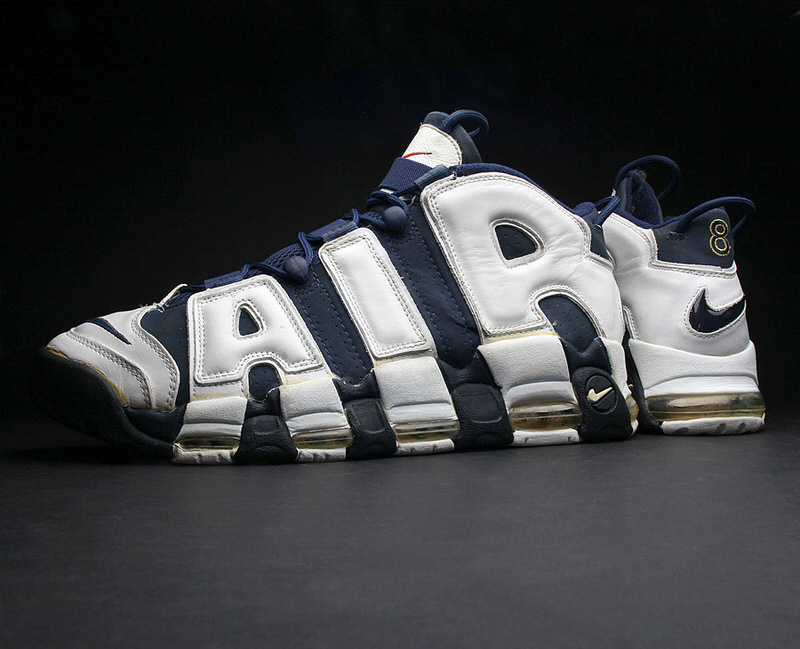 Release Date: Summer 1996
The OG Dream Team was and still is that squad. By 1996 though, the official follow-up was playing host in the States and all the big brands were ready to cash in on their star talent. With Mike playing more golf than roundball in the summer of '96, Scottie Pippen led Nike's Olympic onslaught in regards to pricepoint with the tech toting "USA" version of the Nike Air More Uptempo playing gold to silver and bronze offerings comparatively for their Flight camp compadres.
White/White/Navy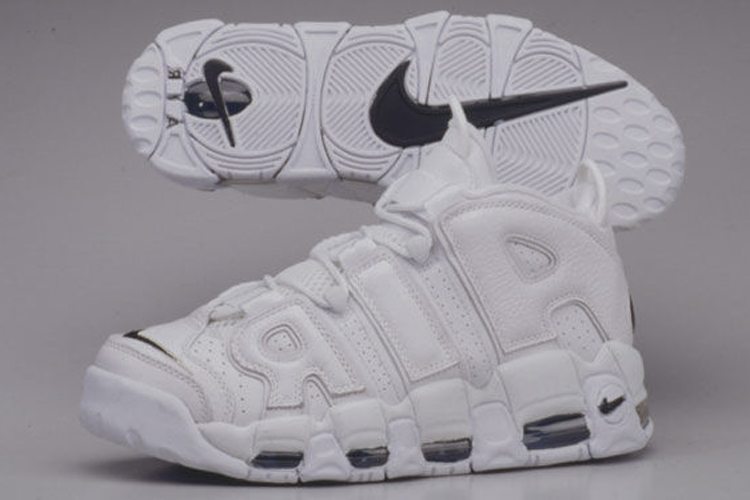 Release Date: Summer 1996
In rotation for Charles Barkley during the '96 Summer Olympics where he would lead the US in scoring (again), the White/White-Navy does not have the same Americana appeal as it's blue-based iteration Chuck also wore but is definitely the more rare pair.
Laced by Baby Girl in MTV's Rock N Jock b-ball game, this OG is still yet to receive the retro treatment and is by most measures the most subtle pair to release.
Black/White-Chile Red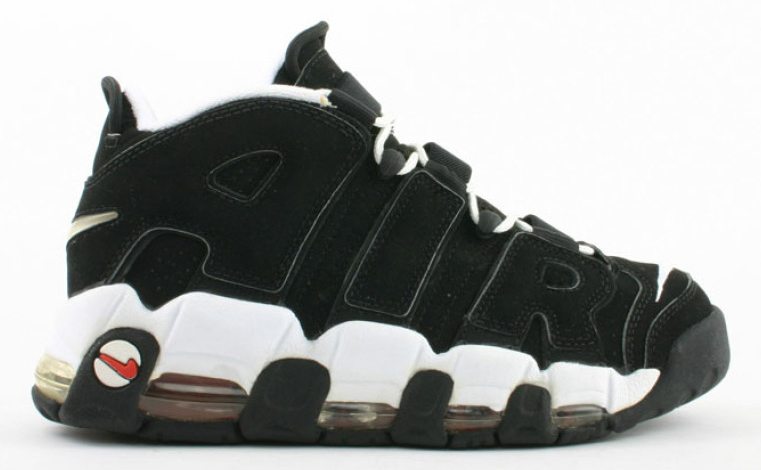 Release Date: October 1996
Last but not least, the Black/White-Chile-Red pair played to Pippen's team tones but didn't get wear from its unofficial endorser to start the '96-'97 season with "Taxi" 12s and Air Ups stealing the spotlight.
Like the previous pair, these are yet to retro all though it's safe to say they'd be a mover 21 years later.
2005
"Hoop Pack"
Release Date: 2005
Only released overseas, the Nike Basketball "Hoop" Pack was a mix of lively new signatures and remixed old ones. While few takes have aged well, the Nike Air More Uptempo from said assortment was the best then and still the best now. Riffing off Scottie's Chicago shades, a bold red upper, black patent branding and white corduroy lining made these a statement shoe that were hard to find.
2006
Black/White Leather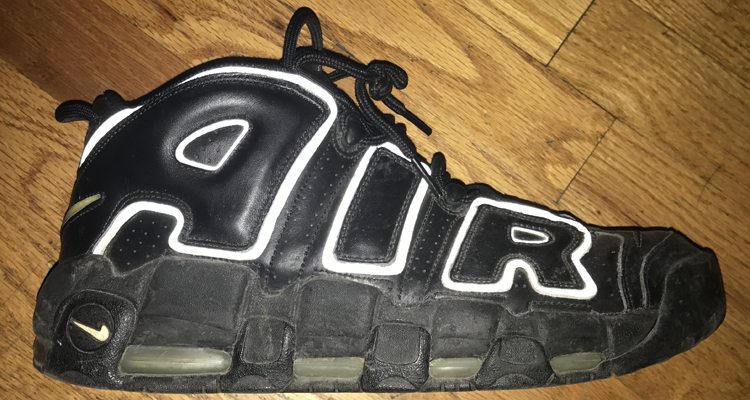 Release Date: Spring 2006
Botched classic in '06 to retro rarity in '17? It depends who you ask. When the Nike Air More Uptempo Black/White re-released for its 10th Anniversary in 2006, people were incredibly pumped to have the icon back on shelves and on feet but were quite hurt about the lack of nubuck and adjustment of leather. Lack of attention to detail? Okey doke for more money and more drops? We can't quite call it.
Ironically, the updated OG had no trouble selling and the material makeover made for a pretty tough and durable shoe. Also accented by 3M piping around the A-I-R, a difference from the OG, these scratched the itch after a ten year wait.
White/3M
Release Date: Spring/Summer 2006
Hard to believe in 2017, but the Nike Air More Uptempo White/3M was more of a mover at outlets than at boutiques. More of a mall shoe but solid for sure, this new take on the old favorite was ahead of its time as a retro and off-trend in color blocking as Crayola combos were favored over summer subtleties even on such a maximal model.
Black/Anthracite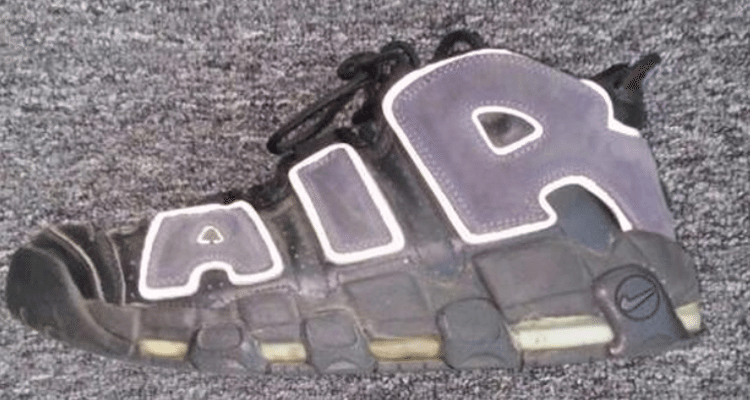 Release Date: 2006
Such a sleeper we originally left it off the list (shout out @dy.light!), the Black/Anthracite Uptempos from '06 packed the same leather upper and 3M accenting as its counterparts with suede branding offering cool contrast.
2010
Dark Obsidian
Release Date: October 2010
Cuse in colorway, the Nike Air More Uptempo "Dark Obsidian" brought back suede styling in a new palette that was still true to hoops. These were more available at mall titans like Finish Line than boutiques and were eventually discounted — not that that's a bad thing. This palette plays better to team gear and jerseys than modern trends but could definitely be welcomed back.
"Olympic"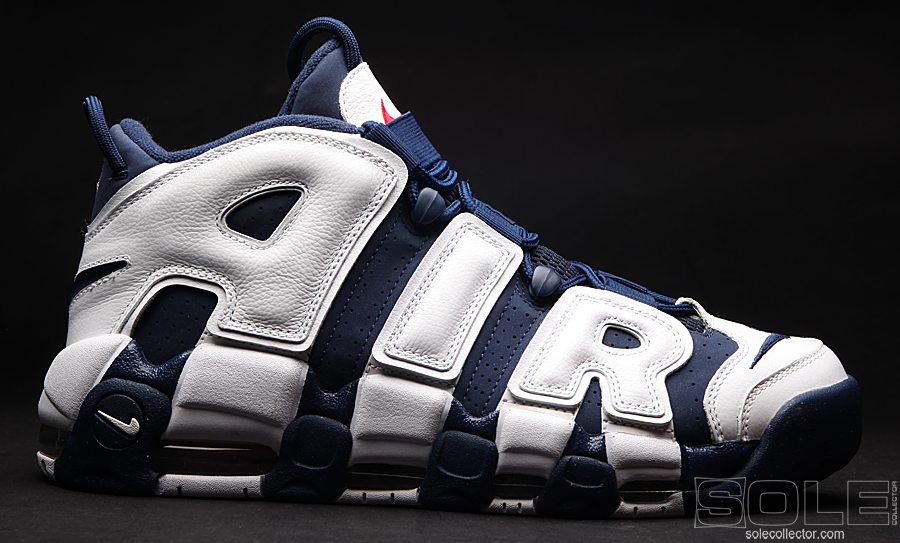 Release Date: Fall/Winter 2010
Back for the first time like Ludacris, the ATL-born "Olympic" Uptempos returned after a 14-year wait in 2010. The only catch? They were hard to get as only House of Hoops locations scored this patriotic pair.
Black/White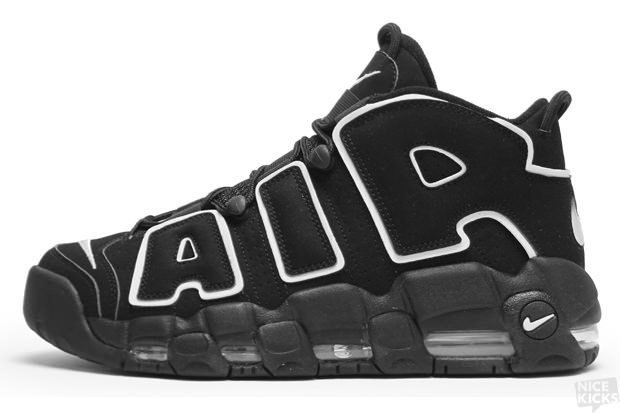 Release Date: December 1, 2010
Too soon? Not so much. While many were excited to see the OG Black/White Nike Air More Uptempo return in 2010 in its birth material, most were more excited to see the "Cool Grey" 11s come back that same holiday season. Because of their December drop, they weren't totally slept on but were somewhat overlooked because of the pandemonium surrounding the year-end 11.
2012
"Olympic"
Release Date: July 07, 2012
Coinciding with another Summer Olympic run, the Nike Air More Uptempo returned in Pippen's patriotic palette just after the Fourth of July. A hit by most measures but still a little between trend cycles, these were adapted more by sport-inspired sneakerheads than those on the runway wave Rocky and others were paving at said time.
Black/Volt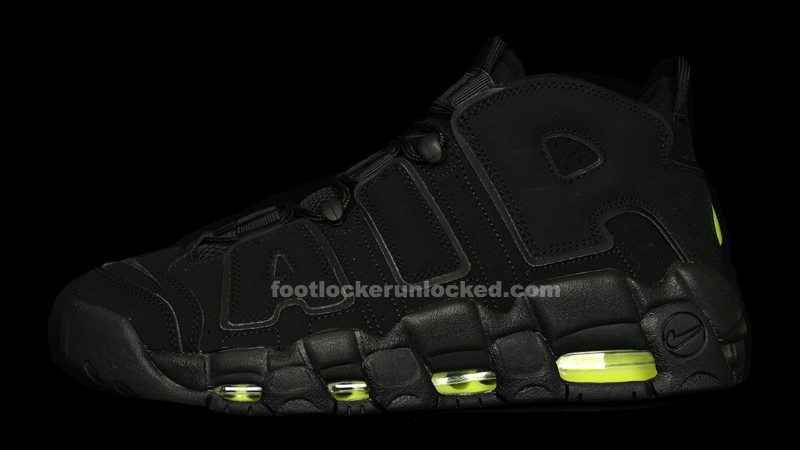 Release Date: July 15, 2012
A certified sleeper, the Nike Air More Uptempo Black/Volt borrowed the styling of the shoe's unofficial follow-up — the Nike Air Total Max Uptempo — this retro+ rendition also made the most of Nike's most trending tone in volt. Not a hit, not a miss, these would move units and break necks in 2017.
Alt USA
Release Date: Unreleased Sample in 2012
OG vibes? Unlikely, but this alternate take on the Olympic theme brought patent leather to the More Uptempo and a poppy take on the sporty style. Hard to say these would've been a hit, but definitely a fly wear for anyone who finds a pair.
Dusk to Dawn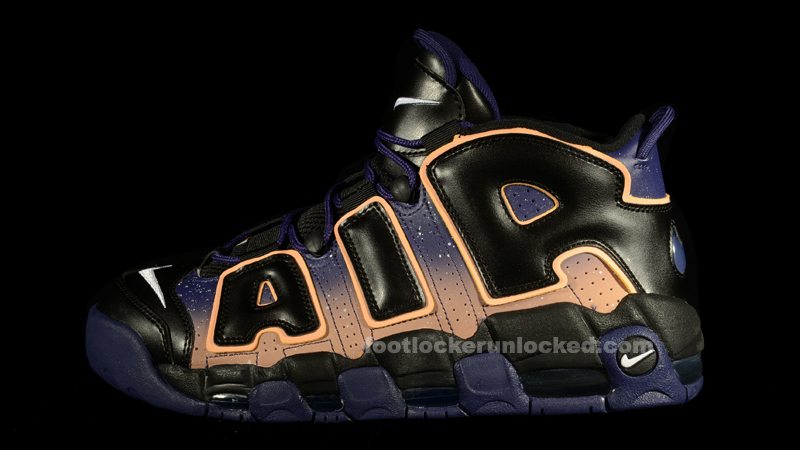 Release Date: September 22, 2012
Making no official reference to the Antonio Banderas vampire thriller, the "Dusk to Dawn" drop took inspiration from hoopers looking to hit the courts from sunrise til nightfall. The gradient fading upper and non-traditional colorblocking was new to the model, with some splatter print also coming into the equation.
2016
Black/White
Release Date: March/April 2016
Celebrating two decades of dopeness, the Nike Air More Uptempo Black/White was somewhat of a quickstrike — bringing the chase back to Nike Sportswear and making the Pippen classic a contemporary hit. These were relatively hard to get this time around and still turn heads.
Heat Map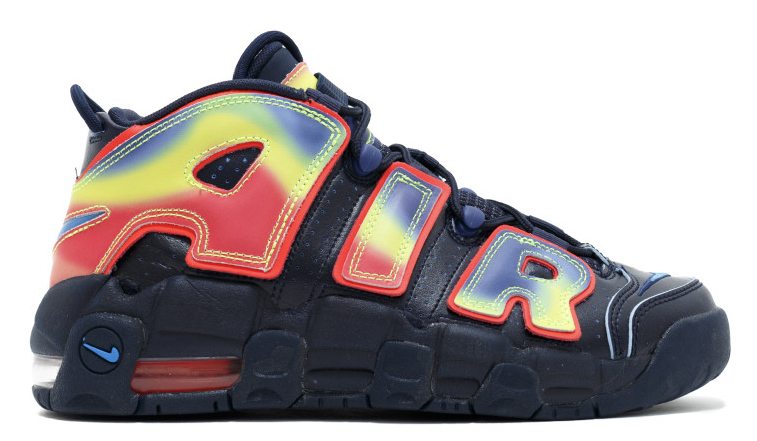 Release Date: March 26, 2016
A kids colorway, the very playful More Uptempo remained youthful in the "Heat Map" Pack. Only dropping in GS, graphic lettering was the highlight with small sizes meaning less visible bubbles.
White/Varsity Red
Release Date: April 23, 2016
If you thought these were an OG colorway you'd be wrong but we totally understand. A perfect match for the '96 Bulls home white unis, this White/Red rendition was an obvious nod to nostalgia though new as of 2017.
"Olympic"
Release Date: July 20, 2016
Back again, the "Olympic" Uptempos dropped on trend and on time as the shoe celebrated its hot streak fittingly in its 20th anniversary and on an Olympic year. It was a hot summer for these for sure.
White/Gum
Release Date: September 3, 2016
A gum sole on the Air More Uptempo, seems obvious but it took 20 years. Clean, classy and easier to 'dress up' than any previous pair, these were a fashionable foil to the ultra sporty "Olympic" revamp.
2017
Black/Pink Blast
Release Date: April 1, 2017
Yeezy vibes, Kim K sizing, the Black/Pink Blast Uptempos may have reminded some of the "Blink" Kanye signature of years past. Regardless, these only dropped in GS availability though big footed fans probably would've been on board.
'96 Bulls
Release Date: April 7, 2017
More or less a revamp to the House of Hoops "Hoop Pack," this GR revamp of the former exclusive ditched the corduroy lining but maintained the Chicago inspired colorway complete with patent leather letters. Day 1 fans will tell you its what's on the inside that counts, but these still prove a solid ringer.
Black/3M
Release Date: April 14, 2017
Quiet confidence, the Black/3M take on the More Uptempo was a trendy play and an easy winter wear. While the bulky basketball shoe is the antithesis of the modern runners that set trends, this topical colorway played well on the old favorite.
Supreme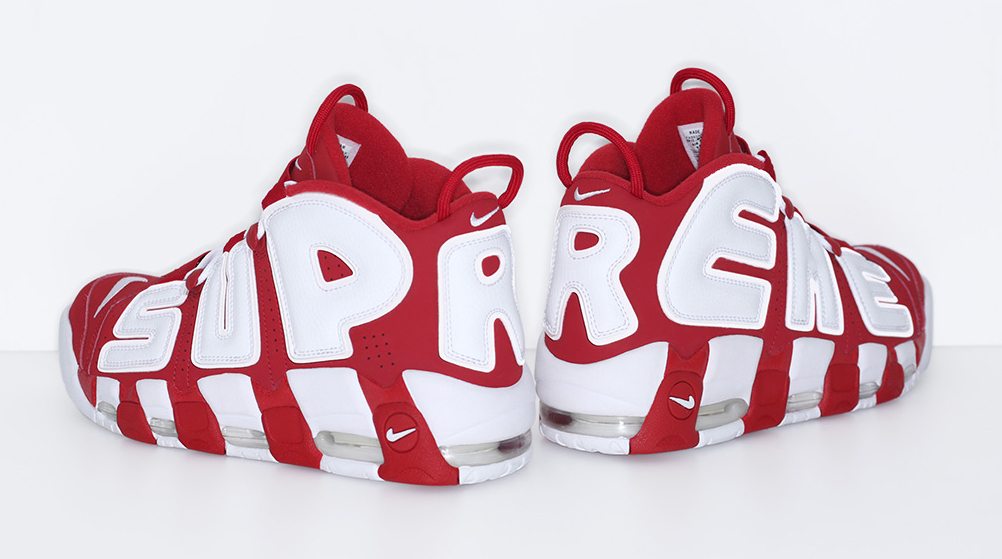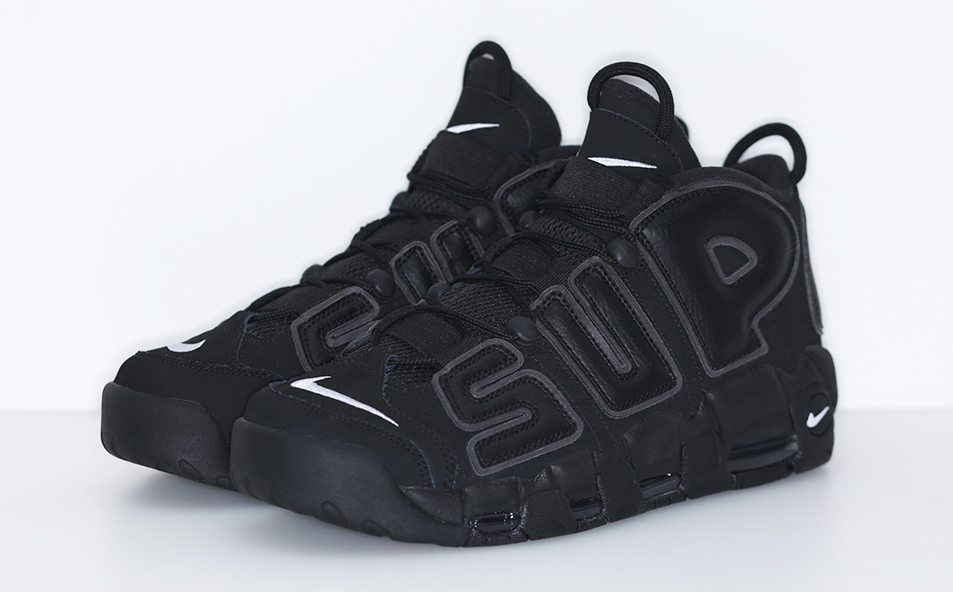 Release Date: April 27, 2017
Dubbed the "Suptempo" and living up to its tall title, the streetwear steeze kings who know a thing or two about Nike and '90s nostalgia made the most of the big branding by shifting the spelling. The result? A layup. Bold and brash like the OG and dropping in colorways just as trendy and loud, these might not age like the '96 take but they'll definitely turn heads for years to come.
"Pip"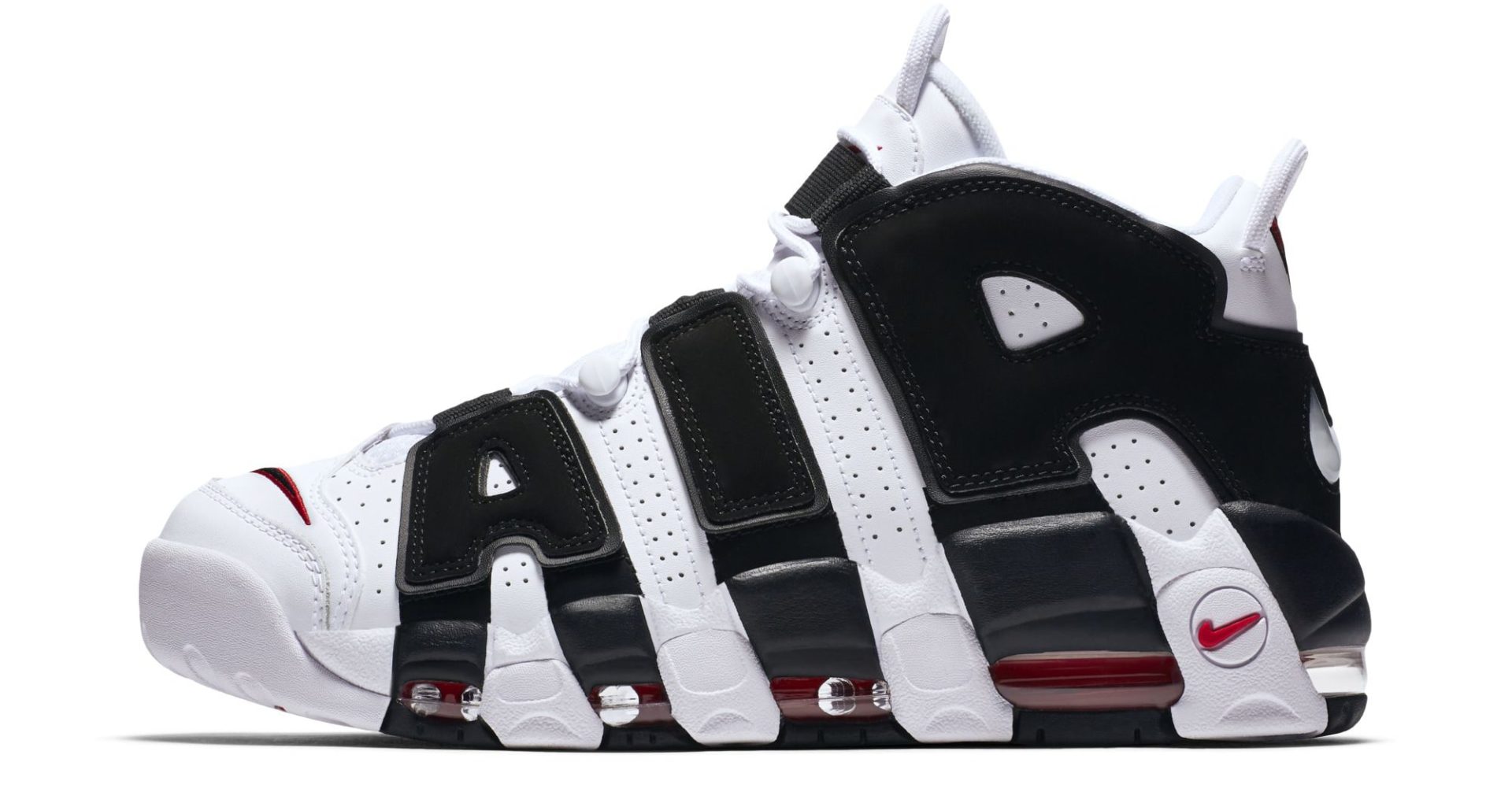 Release Date: April 29, 2017
Easily executed but still smart, this Pippen pair played on the OG endorser by offering an alternate Bulls colorway that appears more OG than off-brand. The best part? Pip's super slept on logo gracing the back. Niiiice.
"Night Maroon"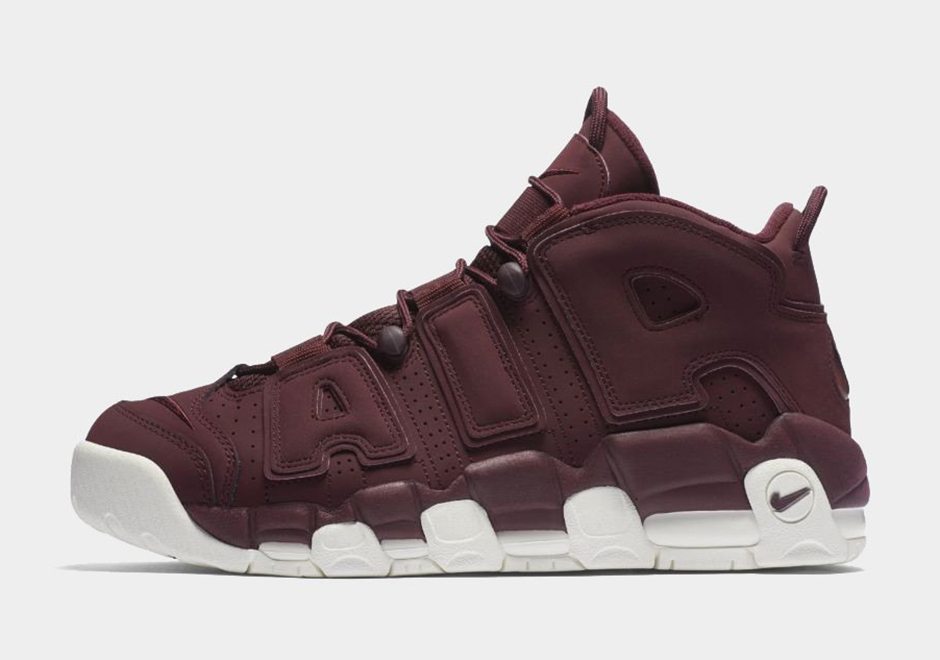 Release Date: May 2017
A NikeLab look but a GR drop, the "Night Maroon" Uptempos brought burgundy styling to the brash basketball shoe for its most lifestyle look yet. Perhaps the most mature makeup ever made on this shoe, the most unique feature comes in the painted coating on the typically visible Air cushioning.
"Triple White"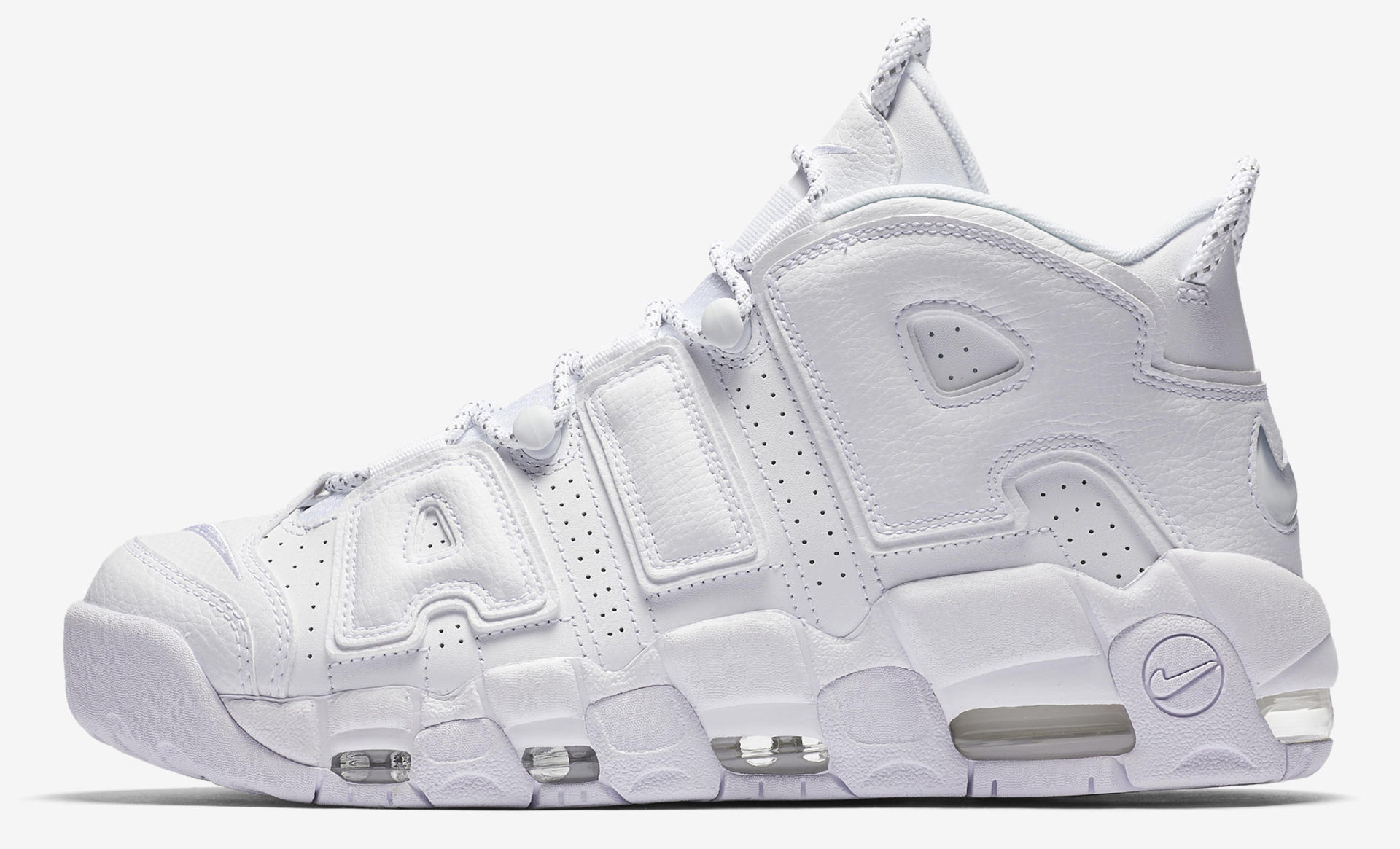 Release Date: May 26, 2017
Trending in just about every way possible, the Nike Air More Uptempo "Triple White" is a GR in distribution with a chance to be a big hit. Not an OG colorway but very close to previous releases, these rely on 3M lace markings as the only contrast.
Obsidian/Gum
Release Date: June 29, 2017
Lifestyle leaning but not totally removed from sport, the Obsidian/Gum makeup of the Air More Uptempo brings leather branding back to a dark base for bold implementation while adding a gum outer for extra steeze.
"Knicks"
Release Date: ??/??/2017
Taking a page out of the Jordan Rules, NSW paid tribute to a familiar foe with this "Knicks" pair. Offering a not so subtle nod to Patrick Ewing who shares numbers and posters with Pip, these may sting a little bit for Manhattan hoops fans but they'd still go hard with a Starks jersey.
"Flax"
Release Date: ??/??/2017
Rumored to release this fall, the "Flax" Uptempos may just prove best in show of 2017. The bulky silo takes well to the hearty colorway, making these a better boot alternative come cooler climate.