Although Nike's Air Max 270 wasn't their most hyped sneaker of 2018, it was undeniably their most visible. A shoe that was on everyone's mind then, subsequently, their feet, Nike's wide circulation of the shoe was strategically removed from hype and better for accessibility.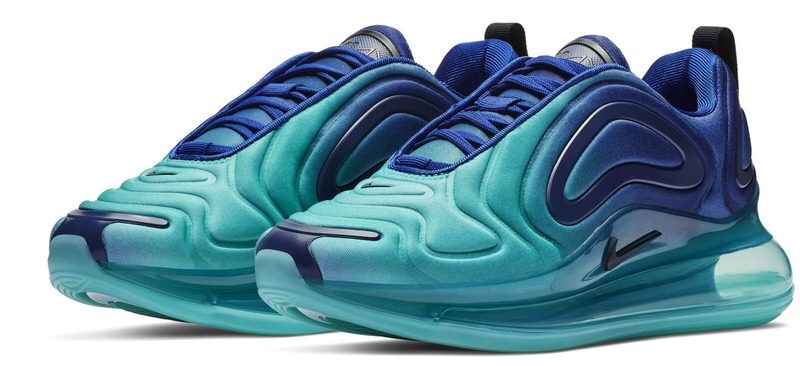 The same will soon be said for its successor — the Nike Air Max 720. A low-cut model in lieu of the 270's mid-arching frame, Nike has no restraint when it comes to the amount of Air the shoe can uphold. Spanning the silhouette in its entirety, the formidable Air Unit charmingly utilizes 70% of recycled manufactured waste. Even greater, Nike will use timeless colorways to roll out the 720.
Referencing the Air Max Plus and other time-honored Air Max models, we'll see themes like the "Sunset," "Aqua," "Aurora Borealis" and several others. Each adorns gradient detailing that moves from the front of the shoe to its heel, carefully set against dark or tonal reinforcements.
While Nike has not yet released official details for the Air Max 720, it's widely expected to launch sometime around Air Max Day. Stay tuned for more details.