We currently live in the "Dad Shoe" era in which chunky, oversized shoes are being pushed at the forefront of release dates, runways and even on the feet of celebrities. Whether it's adidas, New Balance, Nike or even Versace, the Dad Shoe wave isn't receding anytime soon.
Menswear brand Nonich brought together two polarizing shoes in regards to their appearance to create a custom like no other. The custom Nonich 990 "ICE" utilities the New Balance 990 upper to reconstruct the shoe. In addition to that, the sole has more of a contemporary look and feel thanks to the sole swap from the Nike Air VaporMax Plus, the newest addition to the Air Max family from the Swoosh.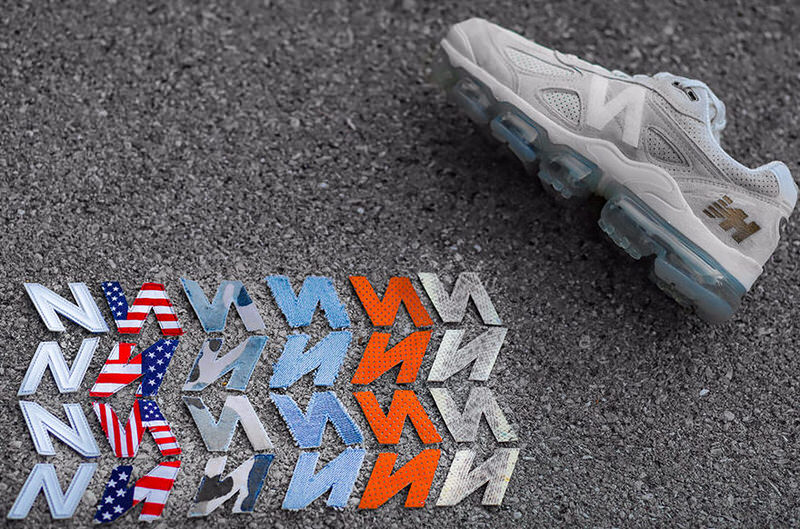 The pair also contains a velcro feature along with an array of patches to mix-and-max the shoe to one's liking. Take a look at the custom pair below and be sure to get it here. If you're in the D.C. area, be sure to check out Nonich on the 'gram as well.