The spread of Coronavirus around the United States had many on high alert, but the magnitude and severity hit a new height Wednesday night when NBA games were abruptly canceled in front of fans in Chesapeake Arena.
Not long after the postponed game between the Thunder and Jazz, Adam Silver announced that the NBA was suspending the 2019-2020 season following the positive test for the COVID-19 virus by Rudy Gobert.
A number of NBA players from around the league showed their gratitude and care for their arena staff by pledging money for the stadium staff.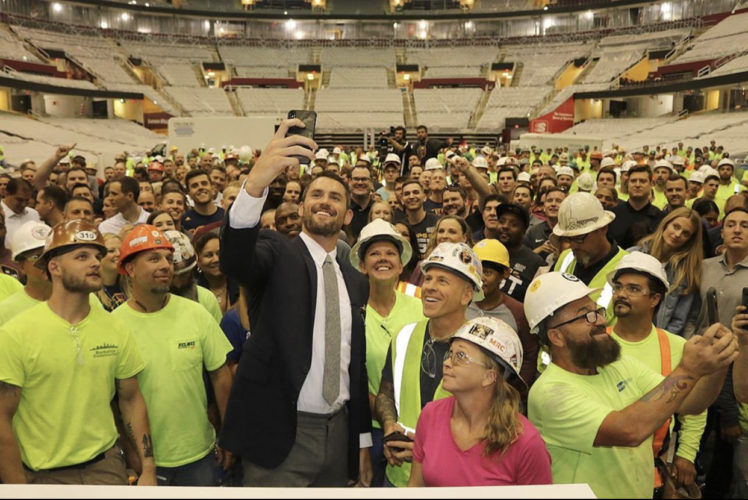 On Thursday, Kevin Love said that he was donating $100,000 to help "arena and support staff that had sudden life shift due to the suspension of the NBA season."
Rookie Of The Year contender Zion Williamson announced that he is pledging to cover the salaries for all of the Pelicans arena staff workers for the next 30 days.
Giannis Antetokounmpo said that he and his family were donating $100,000 as well and added that the current situation is "bigger than basketball."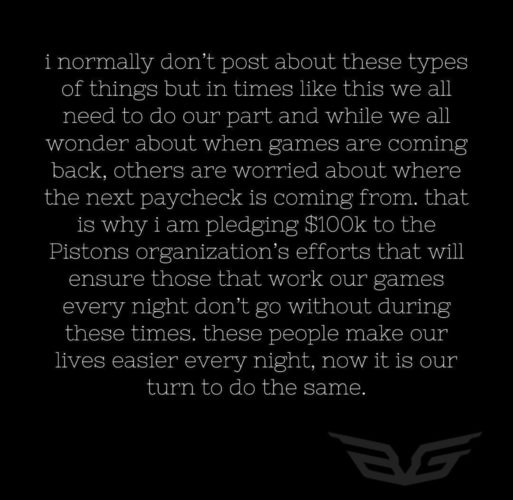 Blake Griffin has pledged $100,000 to help workers at Little Caesars Arena to help staff members who won't be able to work after the NBA suspended the season.
Jeremy Lin, who already pledged $150,000 to fight the coronavirus in China will donate an additional $150,000 to the United States Fund for UNICEF. In his announcement, he quoted a famous line from Tupac's 1998 posthumous single "Changes": "You see the old way wasn't working so its on us to do what we gotta do to survive."
The Golden State Warriors ownership, players, and coaches came together to donate $1 Million to disaster relief fund for their arena employees.
In times of crisis, often we get a good look and opportunity to reflect on what matters. It is great to see that in the midst of the chaos that the NBA, teams, and especially players care about things that are bigger than the game and are the true MVPs.