lead image by Getty Images via Zimbio
Whether you considered him a rookie or not, last season Ben Simmons and the Philadelphia 76ers put the league on notice, as he helped lead them to the Eastern Conference Semifinals. For the first time since the Iverson era, there is a perpetual buzz around the young squad as the expectations are arguably higher than they were during any year that #3 was in uniform.
With sublime court vision and a poise that's well beyond his years, Simmons orchestration will be pivotal if Philly is to ever exceed those expectations.
For our latest My 5 segment, we caught up with last season's Rookie of the Year who was just tapped by Foot Locker for their Week of Greatness campaign thanks to his top-notch off-court style.
Check out Ben's rotation below.
Air Jordan 1s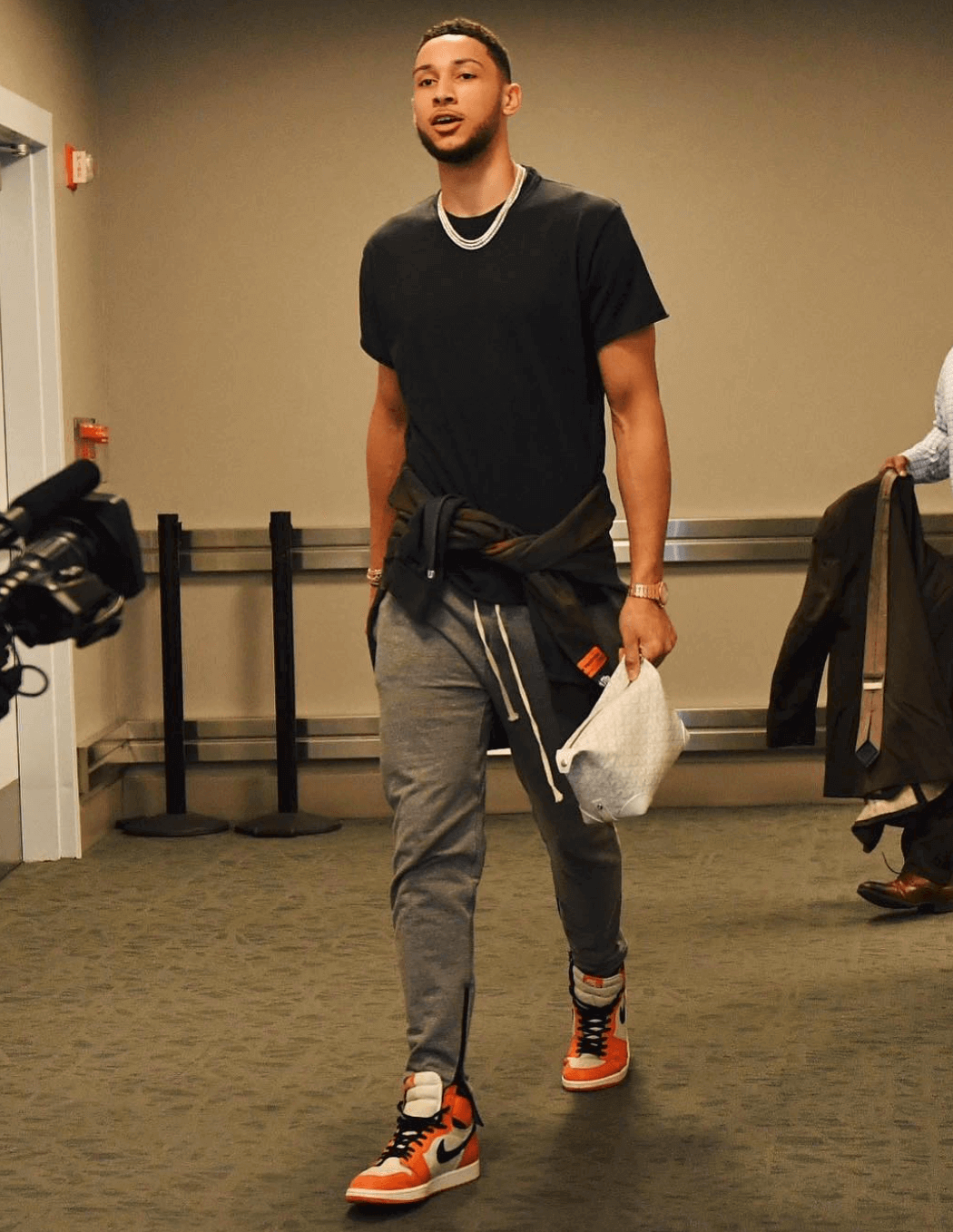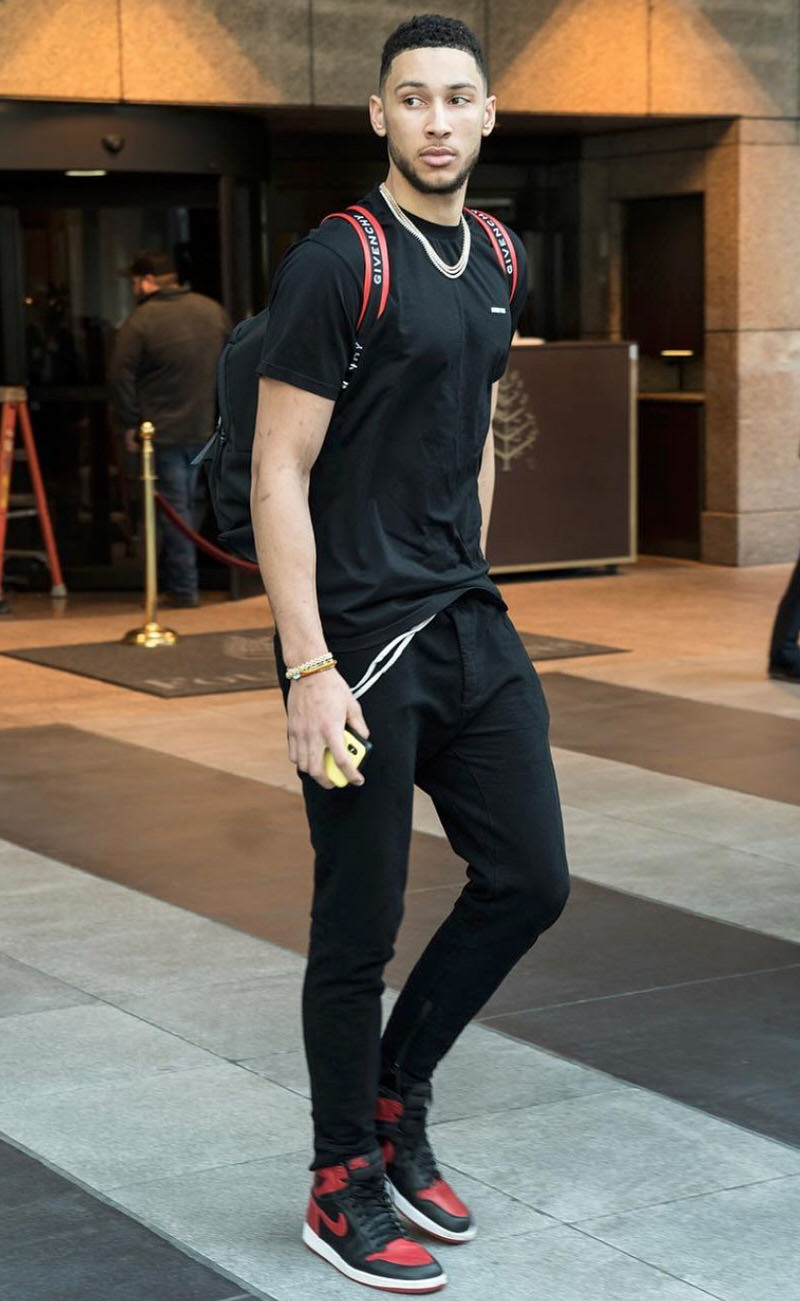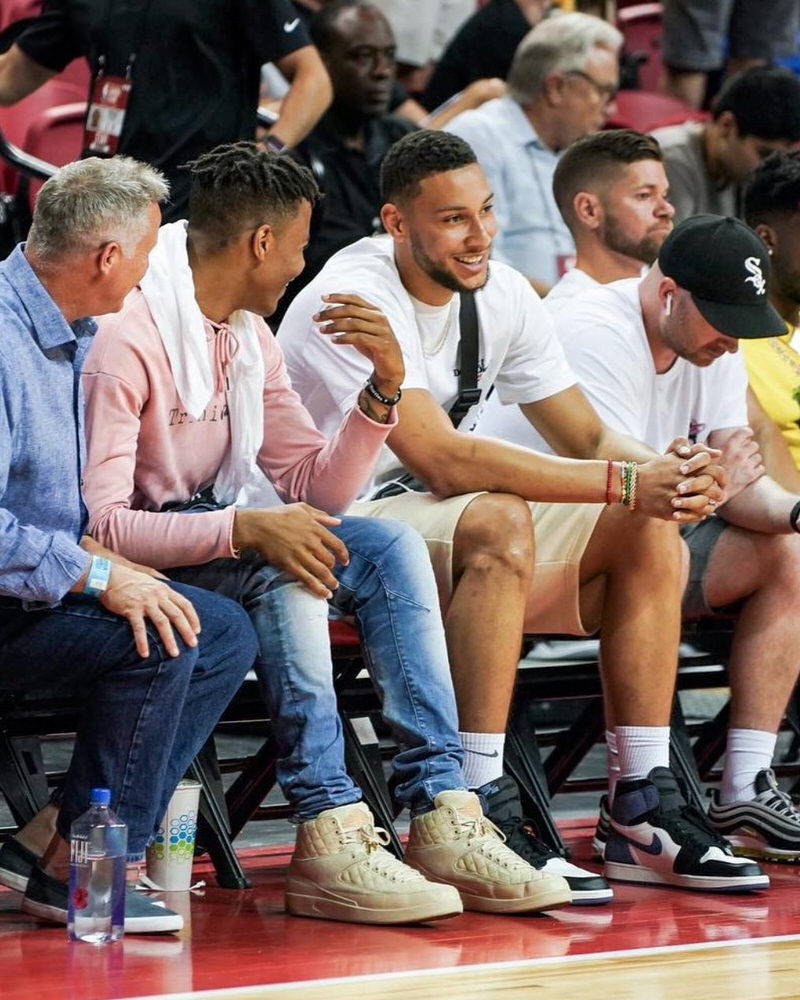 Ben Simmons: It's one of those shoes you can wear casually and you can also dress it up. There are different varieties, colors and that's one shoe that I wear a lot. Depending on what I'm doing, I can always usually put it on with anything.
Nike Blazer
Ben Simmons: I like Blazers a lot. It's more of a classier look than the 1s. The Off-White Blazer is one that I've been wearing a lot lately. They have a few different variations of those that I like.
Nike Air Force 1 Low
Ben Simmons: I have a lot of pairs of those and I feel that everyone who is a sneakerhead should have at least one pair of the all-white, low-top Air Force 1s, which I'm actually rocking right now.
Nike Air Max Runners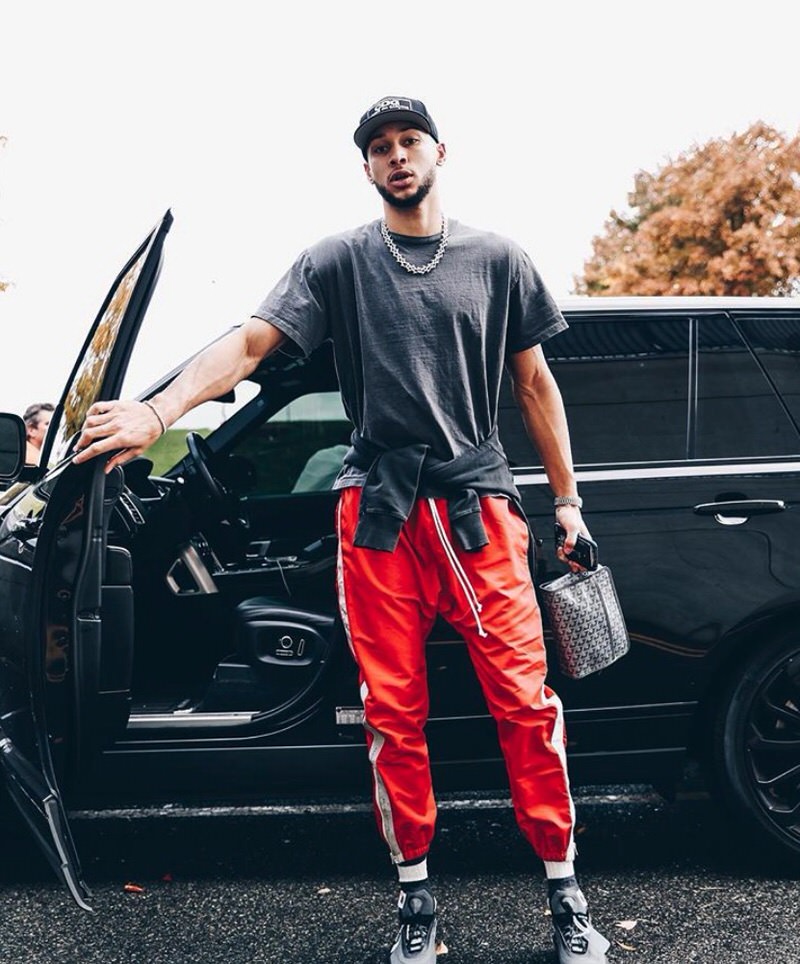 Ben Simmons: I really don't have a specific one that I like, but Air Max's are usually the type of shoes that I can just throw on when I have to run around and do something. They also always have a crazy colorway that I always try and get.
Nike Slides
Ben Simmons: They're the most clutch thing out. I always have them in my bag and if they're not packed when I'm traveling, I'm kind of pissed. That's the one thing I always need. I go to practice in them, on the plane, at home – I swear. Nike Slides are usually one pair that I'm always in. I have an LSU pair that I always wear.
Check out Ben Simmons' custom Travis Scott Air Force 1s here and keep up with Ben on IG.