Building off of an unrighteous head of steam most recently powered by Satan Shoes, MSCHF's transgressive TAP3 kick is set to stick it to the watchful eye of the sneaker world.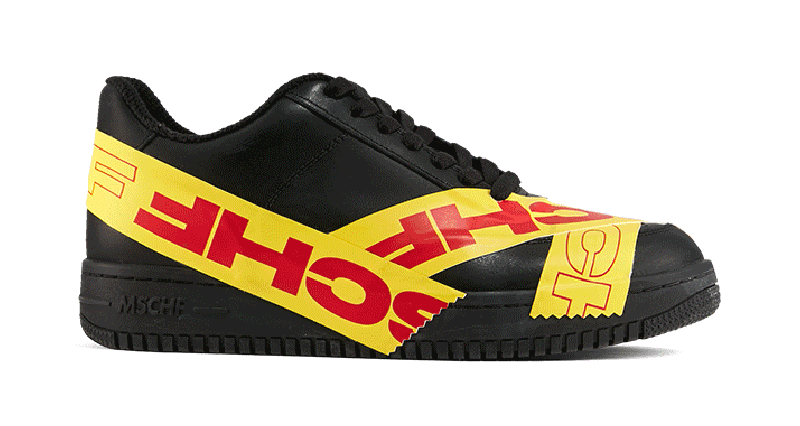 Heavily borrowing elements from the most notorious kick in the game, while also being right on time following K__ K_________'s Balenciaga look, MSCHF lives up their disemvowelled moniker on the TAP3.
Flipping the script on Nike's black Air Force 1 Low, MSCHF strategically covers key design lines with MSCHF-branded crime-scene tape to up the ante on the sneaker's shady cachet.
This comes on the heels of MSCHF not only running afoul of Nike with their devilish take on the Air Max 97 in collaboration with Lil Nas X, but also with the Swoosh going after independent sneaker designers and creators for patent infringement. This time MSCHF carefully tip-toes the line of legality while stomping on the nerves of the Beaverton-based behemoth.
Set to release on March 21 at 11 AM Eastern, you can enter the draw for the TAP3 on the MSCHF Sneakers website or buy it directly on their all-new MSCHF Sneakers app on drop day, where it will retail (and very likely immediately sell out) for $220.
MSCHF TAP3
Release Date: March 21, 2022, 11 AM Eastern
Price: $220