You are what you eat, but how about what you wear?
The Mercer Amsterdam Racer sees a lifestyle runner taking on vegan-only construction in collaboration with Vibram. This outsole offers unparalleled grip while the Phylon midsole offers extreme cushion and plushness. All of it is made without any animal-derived ingredients.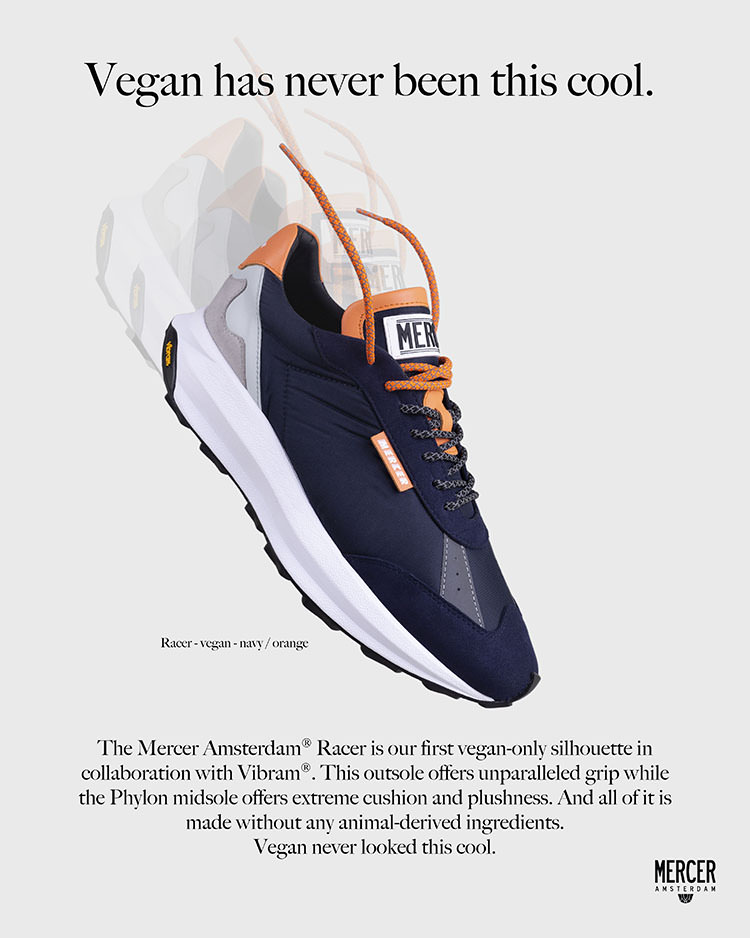 Crafted from OnSteam vegan materials, the result is an eco-friendly shoe that's also thermo-regulating for a cozy, dry wear. Comfy on feet, easy on the eyes, 3M flash provides visibility on this vegan Vibram venture.
Plush, pristine and popular among the animal kingdom, pairs are available now here.