If you're in-tune with the sneaker customization world, you're very aware of The Shoe Surgeon and his ability to make any silhouette grail-worthy.
To no surprise, The Shoe Surgeon uses his renown Midas touch for another upcoming custom.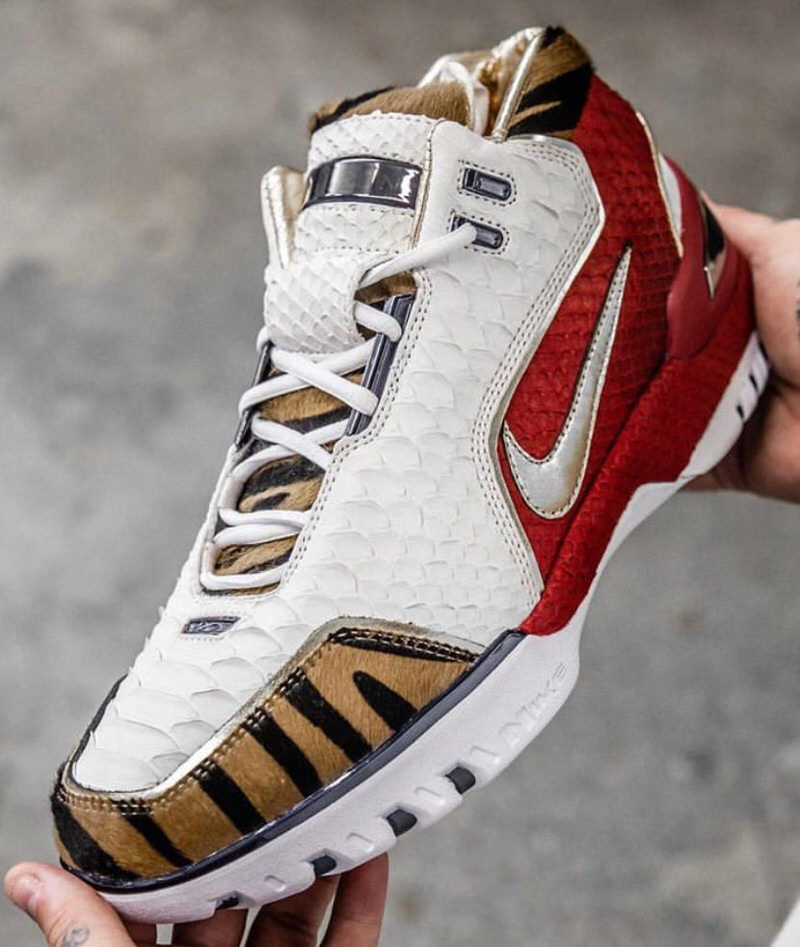 Originally designed for Kansas City Chiefs tight end Travis Kelce, the Nike Air Zoom Generation "Tigers and Snakes" is the perfect marriage of function and luxury. The pair is set for an exclusive releases on Saturday 11/09 at The Shoe Surgeon's website.
On a scale of one to 10, where do you rate these? Let us know your thoughts.