Lead image by Matthew Barron
Lucki is on a rise to the top.
Along his journey the Chicagoan artist has found his voice, and produced collaborations with some of the most tasteful houses in music and streetwear. From touring alongside East Atlanta's Young Nudy, to feature projects with brands like The Fader and FTP.
Lucki has also managed to build something of a cult-like following amongst his fans. Which is to be expected from those who've been with him since his earliest projects, which were released under his previous Lucki Eck$ alias. These days, Lucki is one of the most esteemed rappers in the underground circuit. Praise to which he credits as fruits of his genuine character.
All things considered, one side of the 23-year-old rapper that doesn't get enough shine is the fact that he's actually a huge sneaker head. Growing up in Chicago, Lucki would collect sneakers throughout his high school career. Five years later and Lucki is entering the spotlight as a true representative for streetwear culture.
Coming off of the release of his latest project, Days B4 III, take a look at Lucki's My 5 Sneaker Rotation below.
[soundcloud url="https://api.soundcloud.com/tracks/696410449″ params="color=#ff5500&auto_play=false&hide_related=false&show_comments=true&show_user=true&show_reposts=false&show_teaser=true&visual=true" width="100%" height="300″ iframe="true" /]
[bsc_separator style="solid" height="4″]
"Space Jam" Air Jordan 11
Lucki: You know what sucks about these? Is that I actually didn't get them at the release. And on top of that, I lowkey got taxed for them because I didn't get them at the release type shit. They were like a holy grail type shit. My first pair of Space Jams, I think, I got them when I was like 16 and I really bought 'em myself, too. I traded two pairs of shoes for 'em. I don't even remember what they were. But that was right at the top of high school. But yeah, I'm a fan of the 11s in general though. My first pair of the 11s were the "Cool Greys. "
Black/Cement Air Jordan 3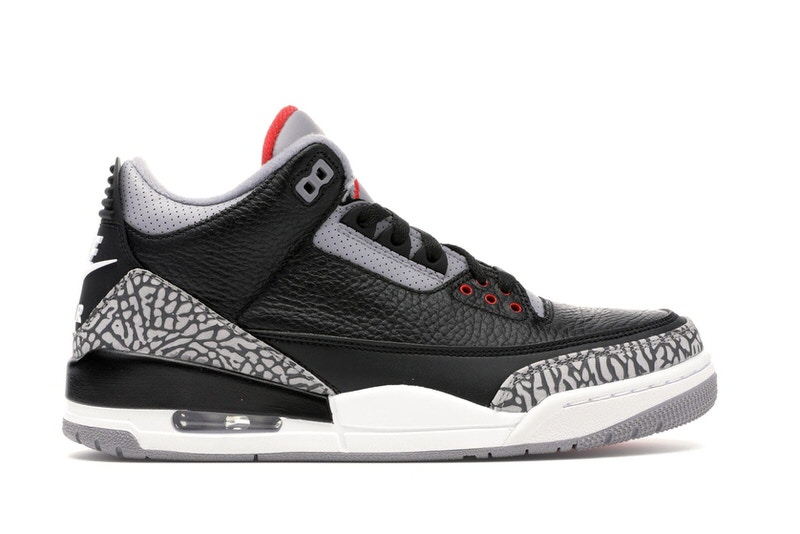 Lucki: When'd they come out, in November 2011? This is around a different time and Chicago was a little more safe. Like, before it got a little crazy. We were so young, like, we were all getting our mommas to buy the shoes. [Laughs] I remember my big homie Javon called me like, "Yeah, I ain't gonna lie fool, I rode the bus down to 47 this morning" and he lived on 74th! Shit was real bro. You know what else? I got me a pair every time they've released since then, too. 
Nike Air Force 1 Lows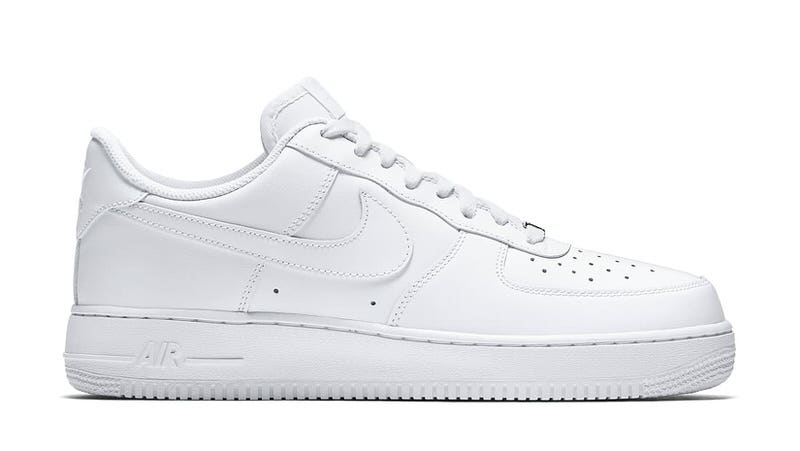 Lucki: That's just like, every new season — every Christmas, birthdays, anything — that's the shoe. That's the default shoe even growing up. That's why when I moved to New York, I was so mad that they was calling them "Ups" like Uptowns trying to claim them like they made them. Oh yeah, and you can only wear them TWICE if you're over 16 years old. For real.  That's why they're $100! But that's just me, it's really different on how you dress. If you're tryna be crispy with some white AF1s, if you've had them for a long time, you just can't wear them. 
adidas Yeezy Boost 700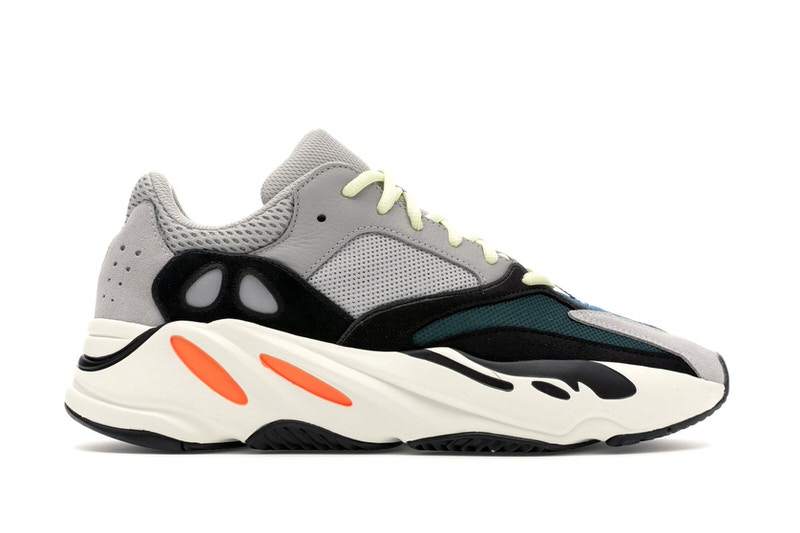 Lucki: I gotta put some of the new Yeezys in there. The Wave Runners are in my rotation for sure because you can really wear those with anything. Like, for real. You can just wear them with anything and plus, I was a super fan of Kanye when I was growing up. Hell yeah. 
DMP "Raptor" Air Jordan 7
Lucki: Hell yeah. These are…maaaan. And it's gotta be the Charcoals from the DMP pack. Those were the CRAZY ones. People'll be confused though, 'cause they aren't the regular ones, you know. But yeah, these are the ones that came in the package with the Orlando Magic 7s. Those shits are so crazy. [Laughs] 
Honorable Mention:
"Aqua" Air Jordan 8
Lucki: These are always hard. First, I got the women's Aqua 8s. Those were my first pair of 8s. Then I had to get the black pair, so I got the regular Aqua 8s. Then I also got those UGLY pair of 8s that were, like, Chicago Bears colors but not named after the Bears? [Laughs] I used to DO this shit bro. But I don't wear Jordans all the time anymore. If I do, they're usually the Jordan 1s. Those are just the only ones that really look cool to me, like they look like designers a little bit. I ain't never had an Off-White pair of 1s though. 
Special thanks to Lucki and SXSW.