The LV Trainer was Virgil Abloh's debut sneaker with Louis Vuitton. And since then it has made waves across social media feeds around the world and appeared on the likes of Don C and Kid Cudi.
The silhouette also appears with three different styles and heights: the LV Trainer 408 Sneaker Boot, the LV Trainer Mid-Top and the LV Trainer, which is a low-top variation of the aforementioned.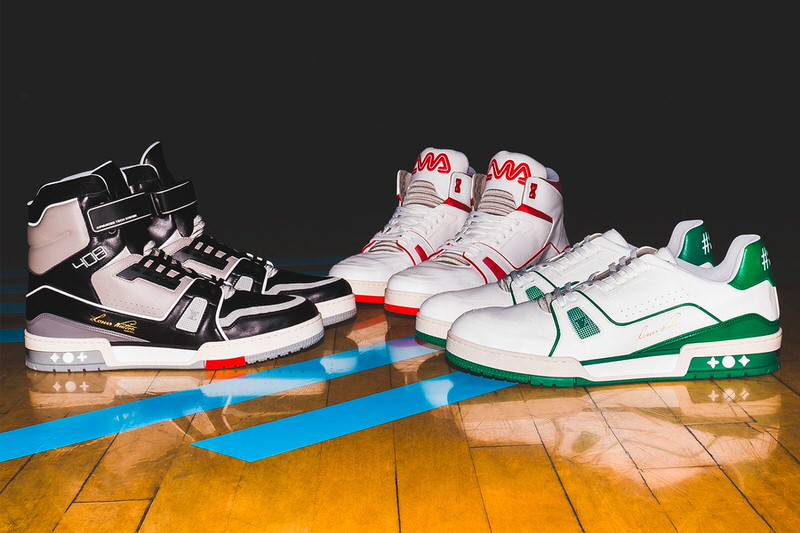 Louis Vuitton's latest campaign hit the hardwood for the brand's photo shoot to signify the shoe's basketball inspiration. Each shoe is made in Italy and is estimated to take six hours to assemble, consisting of 106 components – 20 of which make up the sole itself.
The Louis Vuitton LV Trainer Collection is now available at select Louis Vuitton retailers and online.
Louis Vuitton LV Trainer Collection
Price: $1,200-$1,600 USD