The competitive nature between Nike, adidas and Under Armour is reaching new peaks as we begin 2018. Each brand is investing into innovation projects and developing ways to minimize production costs and waste. A common theme in their respective innovation projects is the utilization of 3D printing technology.
3D printing has already been proven to be a worthy investment due to the fact that it can cut the prototyping process from months to days. Design alterations can be made rapidly, allowing brands to produce sneakers that are completely customizable for consumers, and in a timely fashion.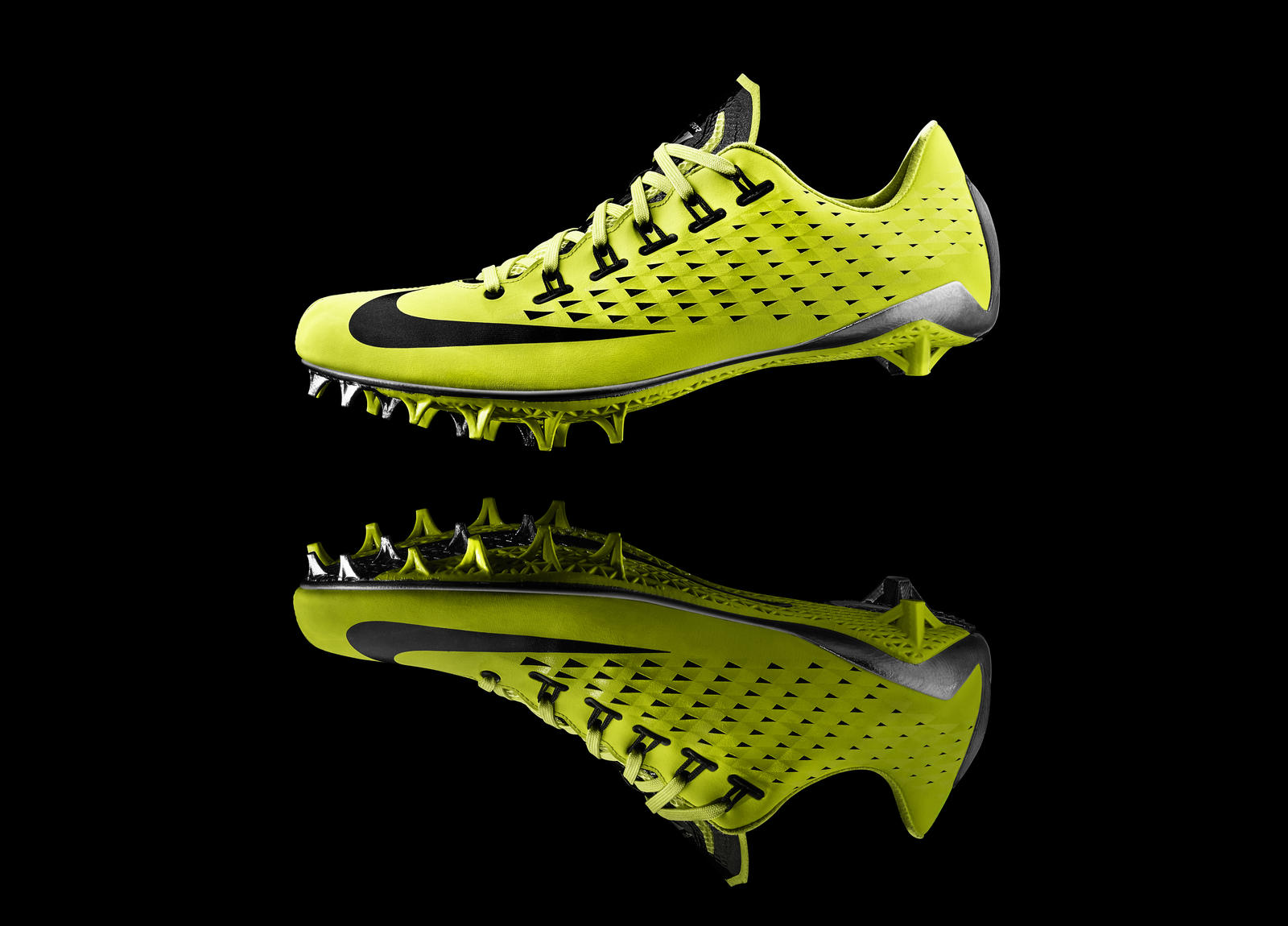 Nike is the first footwear brand to have incorporated 3D printing in 2013 when it released the Nike Vapor Laser Talon. The football cleats weighed a mere 5.6 oz. and featured a 3D printed plate. Follow up projects included the Nike Vapor HyperAgility Cleat and cooling hood created for U.S. Olympic decathlete Ashton Eaton, and the Nike Zoom Superfly Flyknits made for Alyson Felix.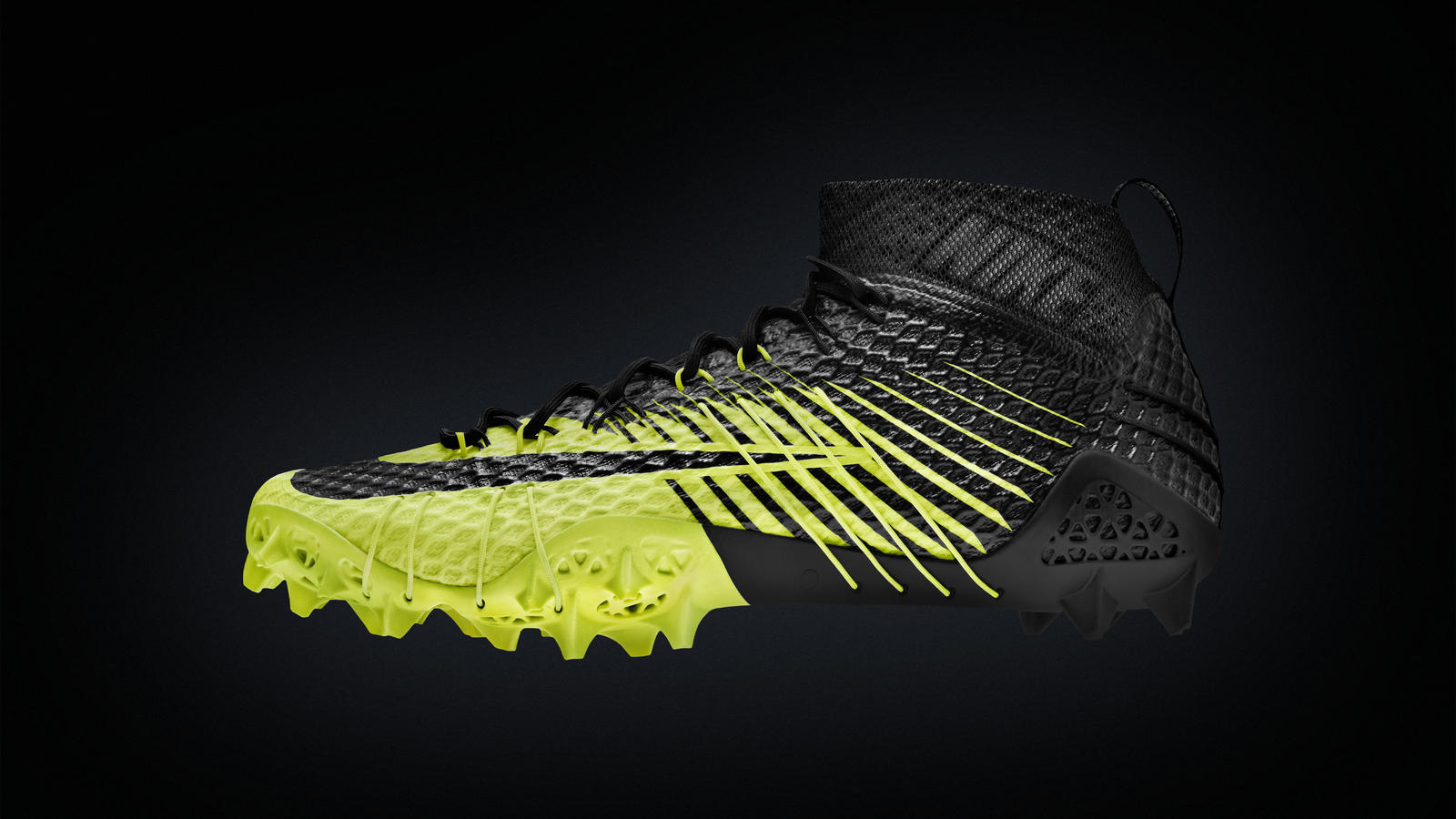 Nike joined a partnership with HP, in 2016, to assist with future 3D printing projects. This is a promising joint venture considering these two companies are heavy-hitters within their own industries. Nike has also been working closely with French industrial 3D printing company Prodways, and sourcing their TPU (thermoplastic polyurethane) material.
Under Armour has every intention of applying 3D printing technology to their manufacturing process, as well. At the beginning of December 2017, it was announced that UA has teamed up with Electro Optical Systems (EOS). With EOS' additive manufacturing, UA has begun to develop a way to create midsoles by using polymer powder-based material.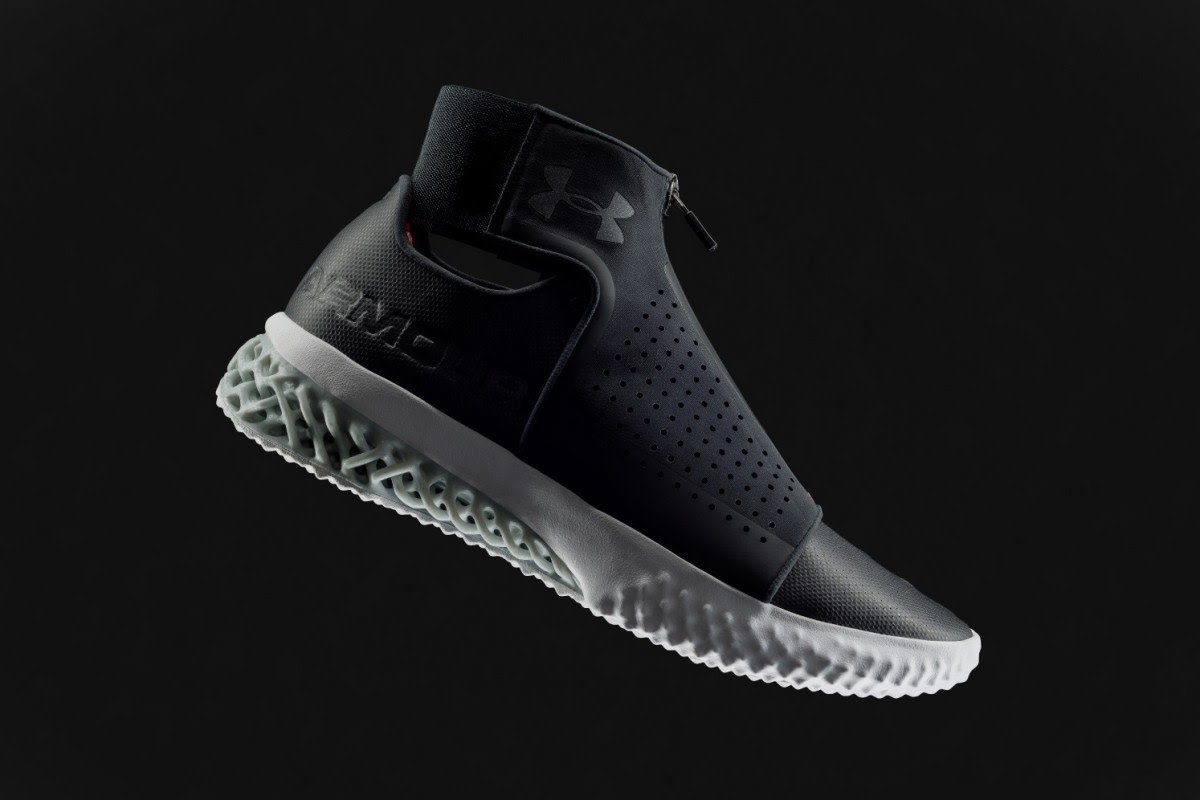 UA's first major release featuring 3D printed components is the UA 3D ArchiTech Futurist which runs $299.99. The intricate laser-sintered lattice construction of the midsole serves as the foundation for this overall stealthy model. The Futurist has be seen worn by Michael Phelps, and has had a limited edition collaboration with Tom Brady and Concepts.
Last, but certainly not least considering they have made the most progress with incorporating 3D printing into their products, is adidas. The three-stripes brand is known for their eco-friendly initiatives, like the ongoing adidas x Parley collaboration. Since 2010, adidas has been experimenting and fine tuning its implementation of the rapid prototyping process in the overall manufacturing cycle. Similar to UA, adidas initially printed powder-based midsoles, which were time consuming to produce, and the footwear ultimately proved to be rigid and brittle when tested by athletes.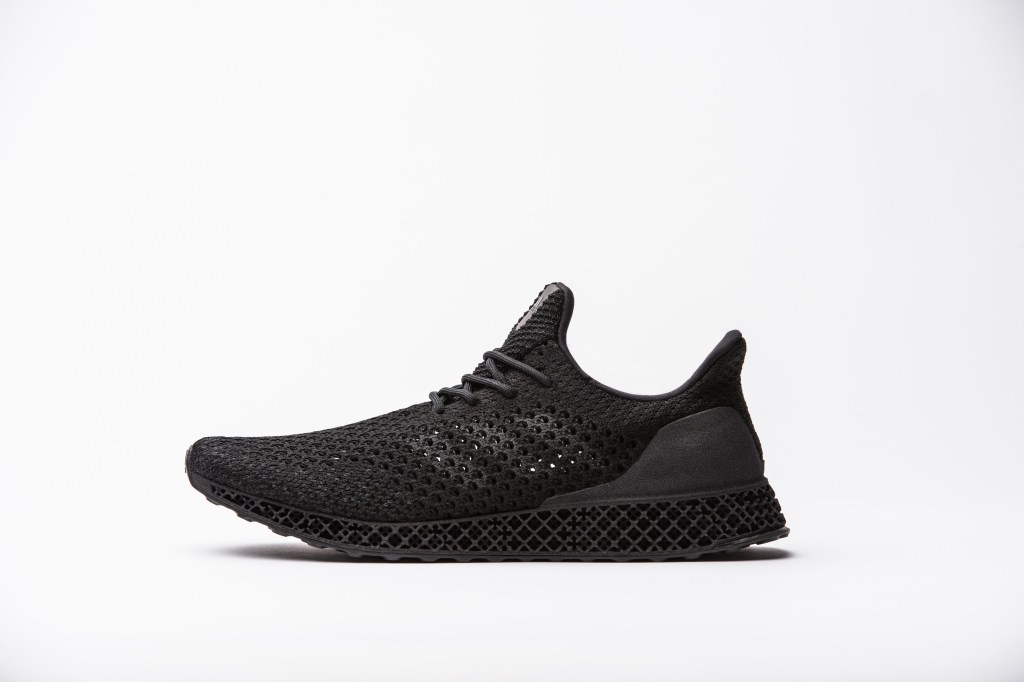 In 2016, adidas recruited 3D printing startup company, Carbon, who developed a way to print products using liquid. This is known as Digital Light Synthesis technology, which uses digital light projection, oxygen permeable optics, and programmable liquid resins. This printing method can produce a pair of midsoles in 30 minutes, and has allowed adidas to create 50 different prototypes before choosing the final structure. Traditionally, most brands can only produce 3-5 prototypes before rolling out mass production due to time and cost restraints.
As a follow-up to last year's debut of the 3D Runner, adidas is launching the Futurecraft 4D in 2018. The Futurecraft 4D was a recipient of Fast Company's Innovation by Design award, highlighting adidas' success over its competitors. Leaked photos and news regarding other 3D printed models, like the adidas Alphaedge 4D, ZX 4000 4D, and a Y-3 release, makes it safe to say that adidas is just warming up. Could this be the transition from the beloved Boost Tech era into 3D Tech domination?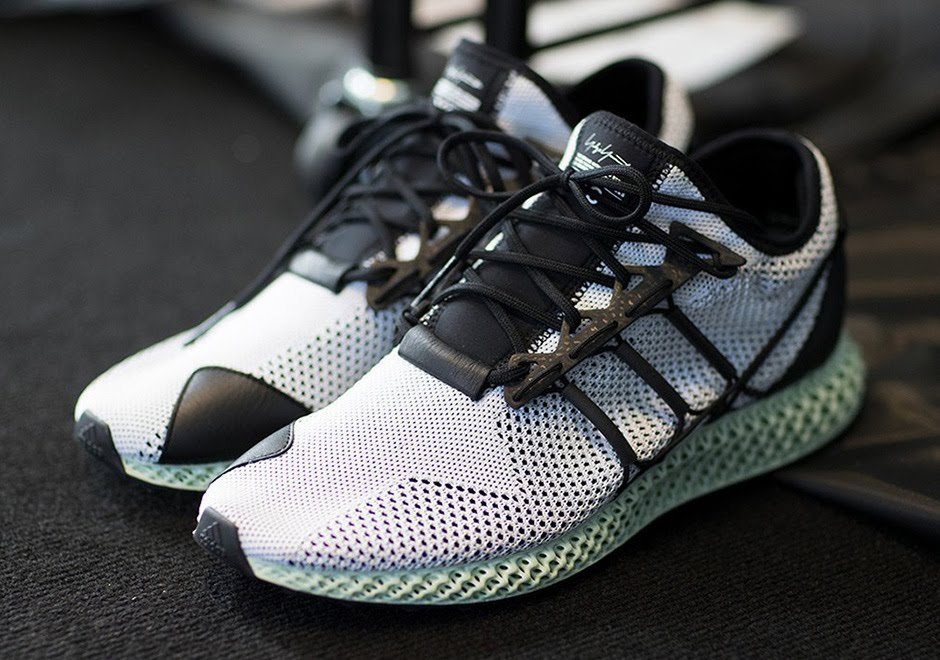 It's a critical feat that adidas is the first of the footwear brands to bring 3D tech to the masses, and solidifies adidas as the frontrunner for this technological arms race. Nike's efforts have been limited to athlete exclusives and on-going prototyping, but recent partnerships do look promising for consumers in the near future. UA isn't too far behind adidas, and has received strong support from its athletes.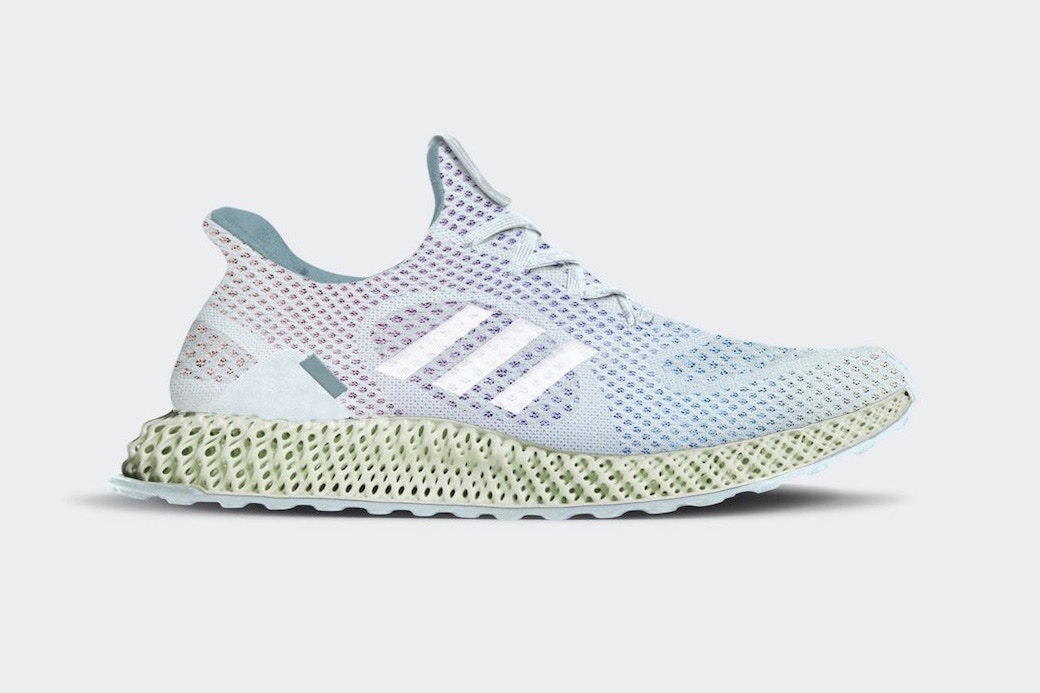 With the rise of 3D printing in footwear, it could be sooner rather than later that we start to see this entire product collections boasting 3D printed manufacturing. Lighter, more durable, and even improved equipment is on the horizon. Athletic institutions could partner with brands to streamline the process of recording your foot specifications to help design a pair of cleats that fit you almost perfectly.
But there are a few things worth considering. Mainly, how practical is the use of 3D printing for footwear? The leading benefit for this type of technology is the customization potential for consumers, yet the models that have hit the market are a standard design. Also brands will definitely expect a return on their investment for developing new methods for producing advanced performance footwear, so it should also be expected that to get your hands on these sort of sneakers will cost a good amount of money. Retail prices average more than $300 between the adidas and UA 3D printed models. Is there a better alternative for cutting production costs and waste for brands, while also keeping prices reasonable for consumers?
What is the best benefit of 3D printing technology to you, and are you willing to invest in shoes completely tailored to your feet? Let us know on social.