What's a king with no ring?
That question was the main ammunition for the legion of LeBron James haters across the country, in the media and on the 'net. Dubbed The Chosen One before a lottery ball bounce sent him down the street to Cleveland and before a decision took his talents to South Beach, there was no doubt just how good the kid from Akron was or even how great he could be, but to silence the critics and validate his gifts he needed some hardware.
After taking a Finals L to the Dallas Mavericks his first year in Miami, LeBron and the Heatles needed a championship to hush the haters. Nothing more, nothing less. Easy, right? Not so much.
Going against a loaded Thunder roster led by Kevin Durant, Russell Westbrook and James Harden, the youngsters from the West had just dismantled Dirk's defending champs, kicked out Kobe and the Lakers and shutdown Tim Duncan's battle-tested San Antonio Spurs. Think they were afraid of the hotshots from South Beach?
As the pressure mounted and the noise increased, LeBron headed into the loudest arena in the league in his quest for the much needed championship. With the cameras snapping and the crowd roaring, OKC defeated Miami in Game 1 as KD hung 36 points on the hyped up Heat. Was King James going to lose in the Finals — again?
Nah. Flipping the switch, LeBron would go on to lead the Heat in scoring and to victory the next four games. Closing out the Thunder in Game 5 in Miami, with his $250 LeBron 9 Elites on foot, the King put up 26 points, grabbed 11 boards and dished out 13 assists, making him an NBA Finals Champion and NBA Finals MVP — honors he now holds three times over.
Earned, Not Given — as the expression went.
Any questions now?
You can vote for King James' LeBron 9 PS Elite in our playoff-themed Flip The Switch Bracket, crowning the Best Nike Basketball Sneaker of the modern era.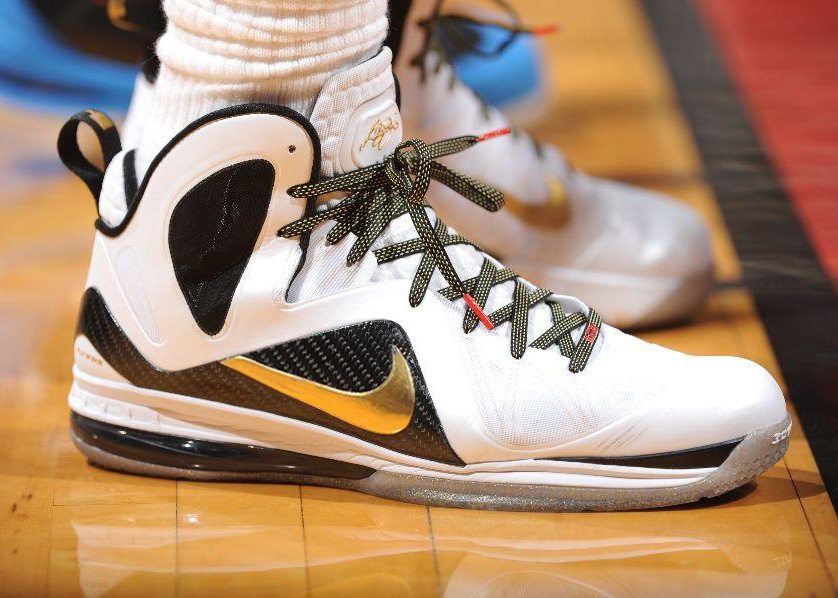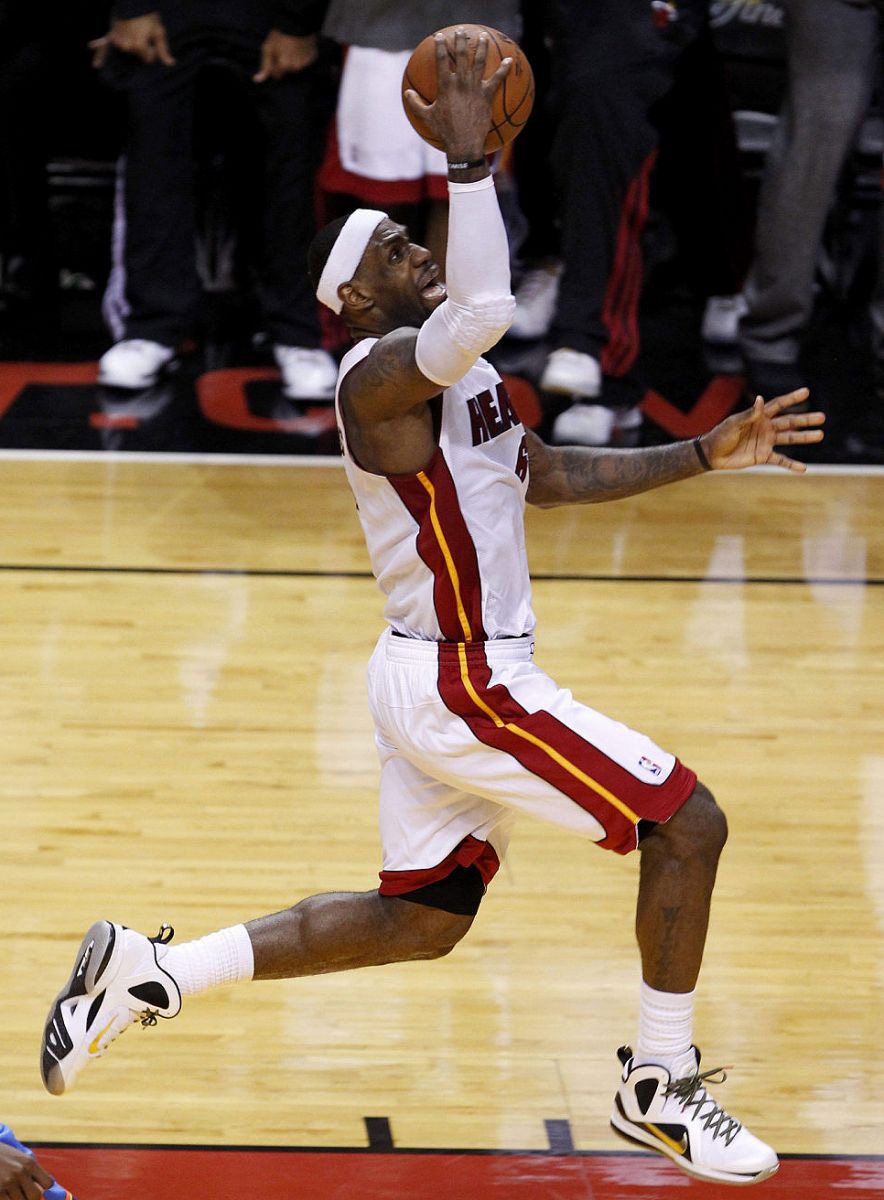 Lead image by Mike Ehrmann/Getty Images via Zimbio