In his second season, University of Arizona product Lauri Markkanen has a lot to prove.
Coming strong off of injury and making his presence felt in the Windy City, it's also his shoe game that's telling of his potential. This kid is going to be special.
The 7-foot Finnish forward isn't afraid to shoot the three ball. Nor is the young gun shy to heavily rotate his kicks with one of the game's most respected and accomplished players who's ever hit the hardwood — LeBron James.
Take a look at Markkanen's rotation inspired by The King himself. For all of your sneaker-related NBA content, be sure to hit us on IG with a follow for more.
Nike LeBron 11 "Christmas"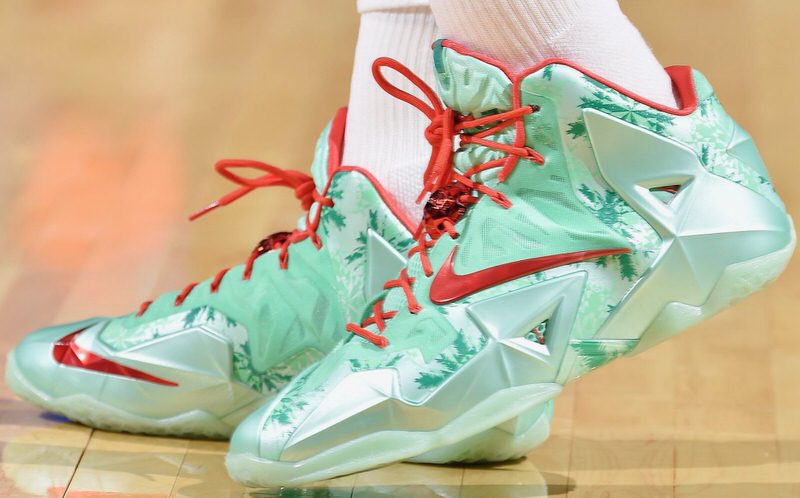 + The festive colorway dropped alongside the Kobe 8 System and the Nike KD 6 in Nike's 2013 Christmas Pack
+ Markkanen was a walking buckets as he dropped 31 points in 32 minutes in a 112-92 win over the Cleveland Cavaliers
Nike LeBron 8 "China"
+ The Nike LeBron 8 was a pivotal moment in which LeBron's signature line made its impact off of the court due to its slick design, unparalleled comfort and attention to detail (shoutout to Jason Petrie)
+ The "China" colorway was one of the most desired LeBron 8s to ever come out as the pair donned a special Chinese lion on its tongue and medallion on the heel
Nike LeBron 11 "2K14"
+ Released in 2014 to the tune of only 2,014 pairs, this limited LeBron celebrated the best video game in modern hoops
+ Dubbed as "Earned, Not Given," NBA2K14 gamers had to hit a plethora of milestones during their in-game journey to unlock the shoe, including winning 60 games and making a signature shoe in the Nike Innovation Kitchen within the game. It's said that these milestones took 80 hours of gaming to hit
Nike LeBron X PE
+ Markkanen rocked the pair as the Chicago Bulls lost to the Orlando Magic 97-91 in Mexico City, Mexico
+ Markkanen also rocked a white iteration of the Nike LeBron X earlier in the week
Nike LeBron 8 V2 Low "Miami Nights"
+ As the "South Beach" kicked off the LeBron 8 and King James' reign with the Heat, the LeBron 8 V2 Low "Miami Nights" closed out the colorways for the polarizing yet beloved Air Max signature
+ Markkanen has been back on court with the Bulls, continuing his LeBron habit he displayed at Arizona