Larry Legend was simply Larry Bird when he entered the NBA in 1979. But after three world championships and three MVPs to go along with it, he earned his legendary status while rocking one of the most famed silhouettes in sneaker history.
The Converse All Star was his sneaker of choice. And now, a pair he wore during his rookie season is up for grabs.
The green canvas size 13.5 All Stars were signed by Bird and gifted to Harlem Globetrotters star Geese Ausbie. The pair is up for bid now over at Leland's and will remain there until Friday at 9 pm EST. The bid at the time of writing is $3,058.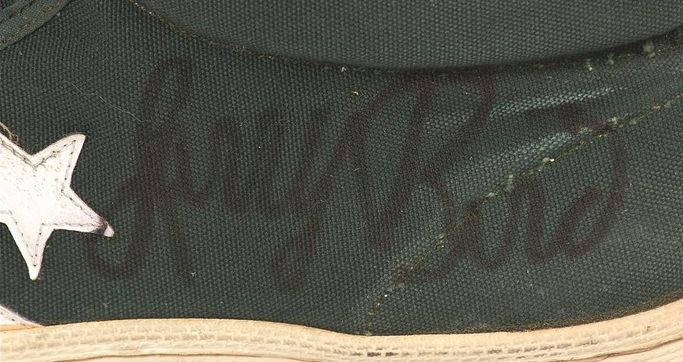 Source: Footwear News