images & words // Rob Mata and Darren Griffin:
Since Koio's launch in late 2015, the luxury sneaker company co-founded by Johannes Quodt and Chris Wichert has impressed with exponential growth. Initially marked as a direct-to-consumer sneaker initiative, in recent times Koio has begun to reap the benefits of moving sneakers both directly to its base and through traditional brick and mortar channels. Exceeding annual sales goals with the compounding effects of securing $3 million in new funding this past April allows for such diversification.
This financial leverage also allows Koio to continue to do what they do best: create luxury sneakers at a fraction of the cost. With each of their sneakers handcrafted in Italy, Koio has done what high-end brands have been doing for decades without the sharp markup. Removed from weighty overhead most heritage brands uphold, Koio is able to price their products much lower.
Koio's latest sneaker and quite possibly its best is the newly released Avalanche. A retro-styled chunky runner that's both playful and sartorially smart, finds its quality on par (and in some instances above) with that of its far more expensive contemporaries. Handcrafted by the same Italian artisan that produces many of Chanel's leather goods, the Avalanche boasts premium leather construction juxtaposed against a wealth of other high-grade materials.
Cleverly combining aforementioned calf leather, patent leather, nylon, suede and technical mesh, the standard of quality is rich within the Avalanche's dense texture. There's an obsessive nature noted within the shoe's build; a uniqueness steeped in individualism. Koio doesn't appear to want to be like any other brand. To that end, even though the Avalanche does position itself amongst other chunky trainers, its look is largely foundational.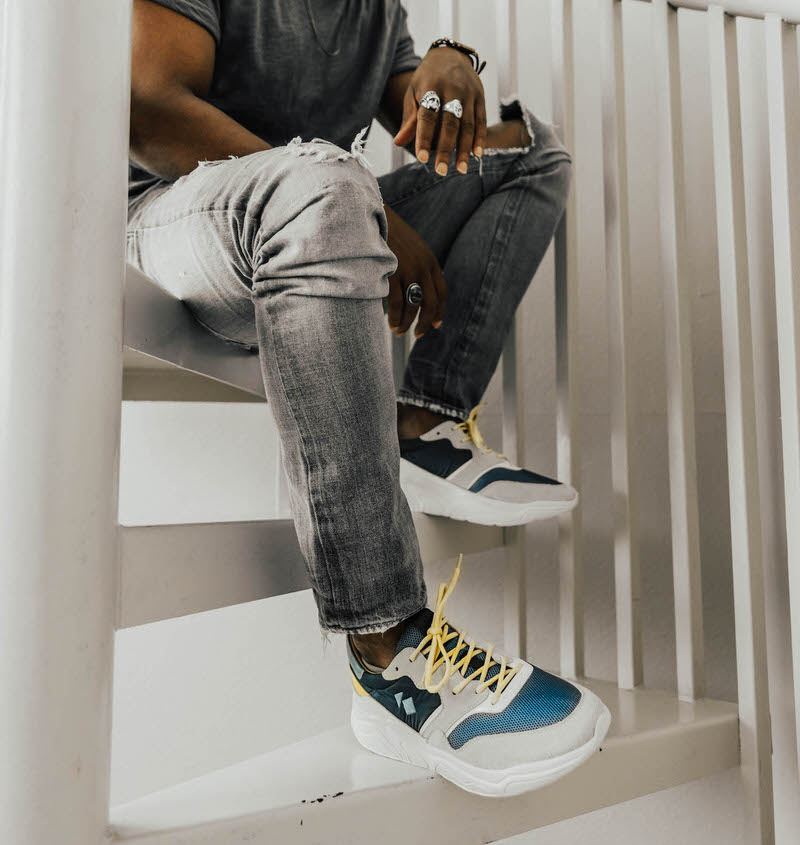 Aesthetics aside, Koio is also making sneakers based on extreme comfort. A formidable EVA outsole strengthens the shoe's resolve. It's thick and gives the silhouette supportive height, providing proper cushioning for this performance-ready model. Considering the shoe is of an athletic mold it's important the cushioning matches that of the high-quality fabrication.
With retail locations in New York (Soho), Venice (Abbott Kinney) and a Chicago store due to open its doors this November, Koio is poised for even greater success during the holiday season and in 2019. The Avalanche and its successors will play a critical role in that ongoing maturation. The discerning door of sneaker culture is finally widening for Koio. The Avalanche is thus far their best foot forward.
The Koio Avalanche is available now for $298 here.