Today, Nike Basketball begins the grand finale of Kobe Bryant's retirement tour with the "Black Mamba" Pack, also known as the "Fade to Black" Collection. Cool in concept, the tonal takes on the strongest silos worn by Bean as a supporter of the Swoosh are nice, but with retirement comes retros and we have some other makeups in mind.
In that spirit, we present our picks for a "Greatest Hits" Pack. Pulling from the same silos showcased in the "Fade to Black" Pack, see our choices for the best colorways and PEs for each Kobe classic.
Nike Air Zoom Huarache 2k4 "Laser" Home PE
The Nike Air Zoom Huarache 2k4 may be the first great Nike basketball shoe since MJ's retirement. Pulling from the past but all the way forward thinking, the 2k4 was a commercial and critical success. It was also worn by Kobe Bryant. A lot. PE pairs were plentiful, but at the end of the day this "Laser" take on his home Lakers hues serve as the best.
Nike Zoom Kobe I Westchester PE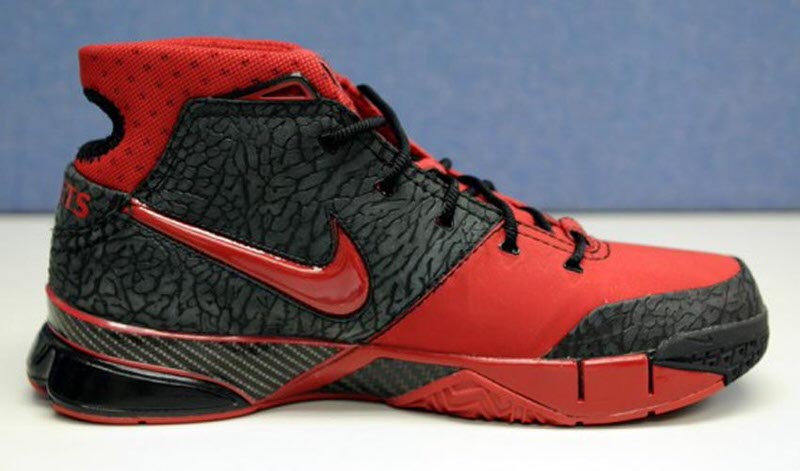 Most high schoolers get hype off open campus lunch or Senior Skip Day. Those at Westchester on the basketball team were privied to better things as Nike laced them with a PE pair of the Nike Zoom Kobe I. Not only did they get their own exclusives of the first Bryant sigs under the Nike mantra, these were blessed with elephant print long before the classic look got played out.
Nike Zoom Kobe II Strength "Orca"
The most underrated GR Kobe? We might go as far to say the most underrated Kobe, period. The "Orca" Nike Zoom Kobe II helped kick off the campaign for the Black Mamba's sophomore signature with the Swoosh. While the Kobe II would launch in a variety of shapes and silos, this pair would pave the way for "Concord" colorways that would star on many Kobe kicks moving forward.