Vince Carter took the league by storm in the early 2000s, with his nightly aerial displays of both contorting 360 dunks and his ruthless posterizations of the game's grandest centers in the paint.
After following up his groundbreaking leapfrog-of-human dunk in the 2000 Olympics, VC continued to wear Nike's new Shox column cushioning platform into the new season. It was the perfect storm of high flier highlights on-court meeting a sleek and modern silhouette and technology primed for the new millennium.
Take a look back at Vince Carter's size 15 Nike Shox BB4 PE below, made in Black / Metallic Silver / Lapis and featuring both "VC" and "15" custom collar stitching.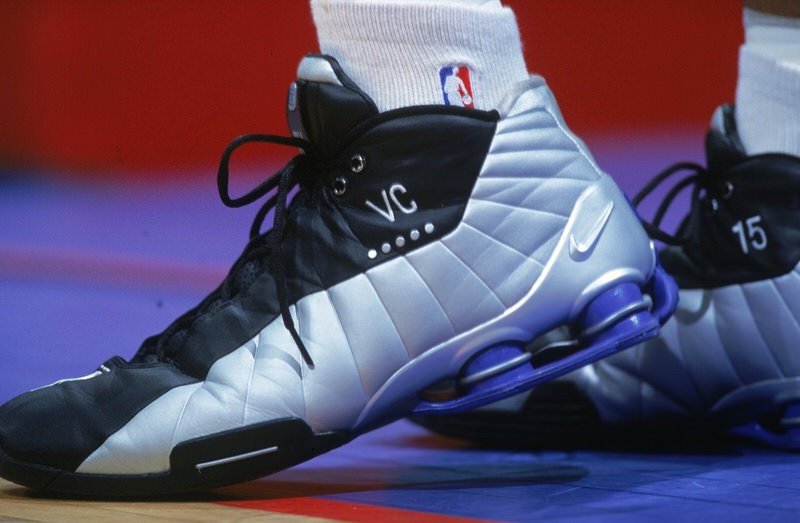 Vince Carter had a glorious run with Nike Basketball and the Nike Shox technology being the frontman not on the Nike Shox BB4, but also a five signature shoe run that all featured Nike Shox cushioning.