Even in the super sensitive social space we live in, memes provide comical commentary that typically leave us in the tears we'd prefer. Instantly meme-able but memorable for actual meaningful reason, Kevin Durant's "You're the Real MVP" speech will live on as long as the growing legacy of the lanky scorer who said it.
But what'd he do to get in that position? Surely Kevin Durant was an All-Star already and a power in the playoffs, but he flipped the switch during the 2013-14 Season to make the move from the new archetype of player to the new alpha dog in the league.
Leading the NBA in scoring for the fourth time, KD's 32 points a night would not only be the best in the Association but the best of his career. Effectively thanking his teammates in ceremony and by example, he was getting it done all around by also averaging 7 boards and 5 assists each evening. For reference, these numbers are nearly identical to that of Michael Jordan the year he capped off his first three-peat. Now that's rare air.
A mama's boy to the core and a hero on the hardwood, KD's MVP season and speech made him an icon in both hoops and pop culture.
You can vote for Kevin Durant's Nike KD VI in our playoff-themed Flip The Switch Bracket, crowning the Best Nike Basketball Sneaker of the modern era.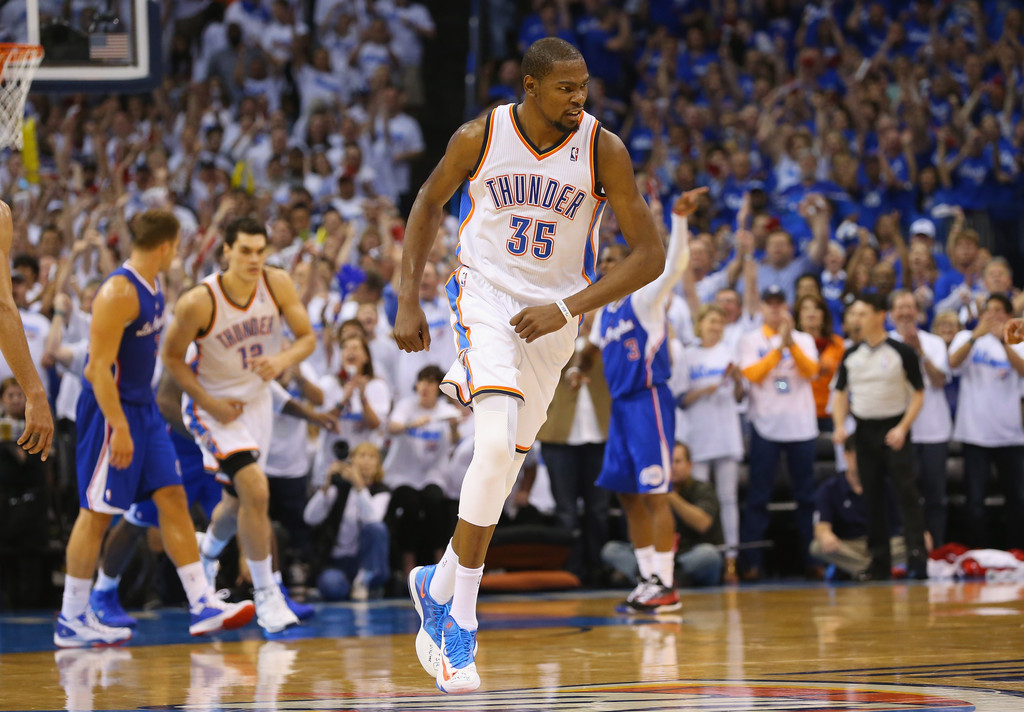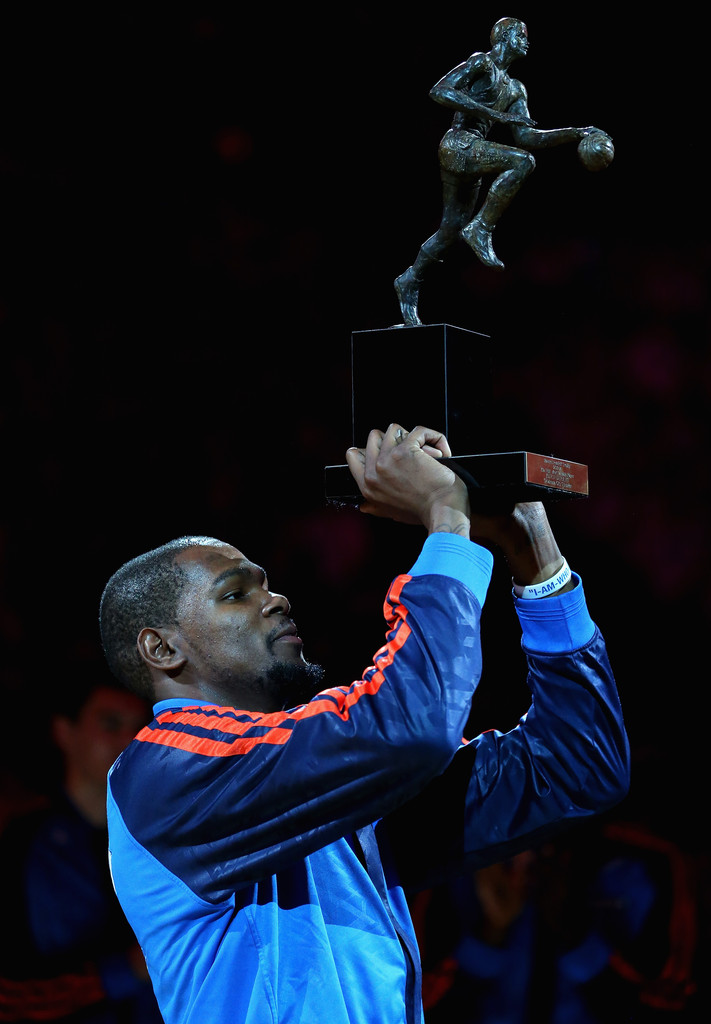 photos by Ronald Martinez/Getty Images via Zimbio