Aside from on-court performances, the "arena arrival" has turned into a spectacle as players show up in their best fits and give us a sneak peak as to what shoe they might rock that night. Ultimately, players get to let their swagger talk before the ball tips-off.
The NBA's fashion renaissance has turned the arena arrival into the red carpet.
Kelly Oubre Jr., revered as one of the best-dressed individuals in the league, is no stranger to the bright lights as he walks into the building. Although we featured what he wears on the court last week, Oubre Jr. gave us a closer look into his personality and the bravado that transcends into his outfits in a recent convo.
We caught up with the Phoenix Suns forward at the annual Jump Ball Gala that features a silent auction, a dinner and an appearance from the team as they raise money for local charities in the Valley of the Sun.
Take a look below at what the man with the most drip in the league had to say about balling in Kobes and signing with Converse.
Playing in Kobes
Oubre Jr.: It's about the comfort level for me. The lightness of some of those Kobes and KDs is beautiful. To be honest, I feel like I can fly on the court when I wear low-tops.
Signing with Converse
Oubre Jr.: Look at my fit — but it's nothing compared to what's on my feet. That's the Converse. It ties everything together for me. It's that extra drip out of the water. It's a blessing to be a part of that.
Who's Fresher — Wave Papi or Book?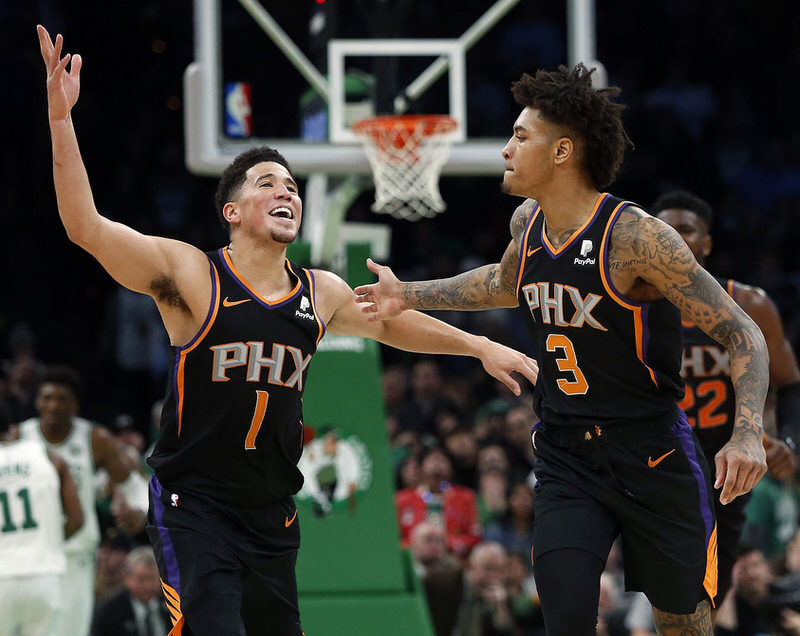 Oubre Jr.: I have to go with myself. You know, I was humble over there [in Washington]. Booker is a fresh ass guy — I'll give him that. But, I'm going to say me because I put it all together and I'm passionate about that.
His Chemistry with the Phoenix Suns
Oubre Jr.: Meshing with the team has been pretty easy. There's a lot of great individuals on this team. A lot of great guys on that court. It's been pretty easy to come to this situation and thrive. I've been welcomed with open arms.
Make sure to follow the Tsunami Papi on Instagram for more quality fits.
Big thanks for Carlos Manzanillo, Sean Gale and Mychael Ramirez of the Phoenix Suns for making this possible.